N. Birmingham Scatter Rally
---
Post lockdown the North Birmingham Section organised a navigational scatter rally. This enabled riders to get out and remain socially distanced. All information was by email with a virtual sign on, checkpoints/landmarks were located by OS reference and postcodes.

Thanks to the North Birmingham Section for organising this event. Mick Leach.
---
Mick has supplied the photographs below two of which were the answers to the questions to be answered at the checkpoint. Eddy
---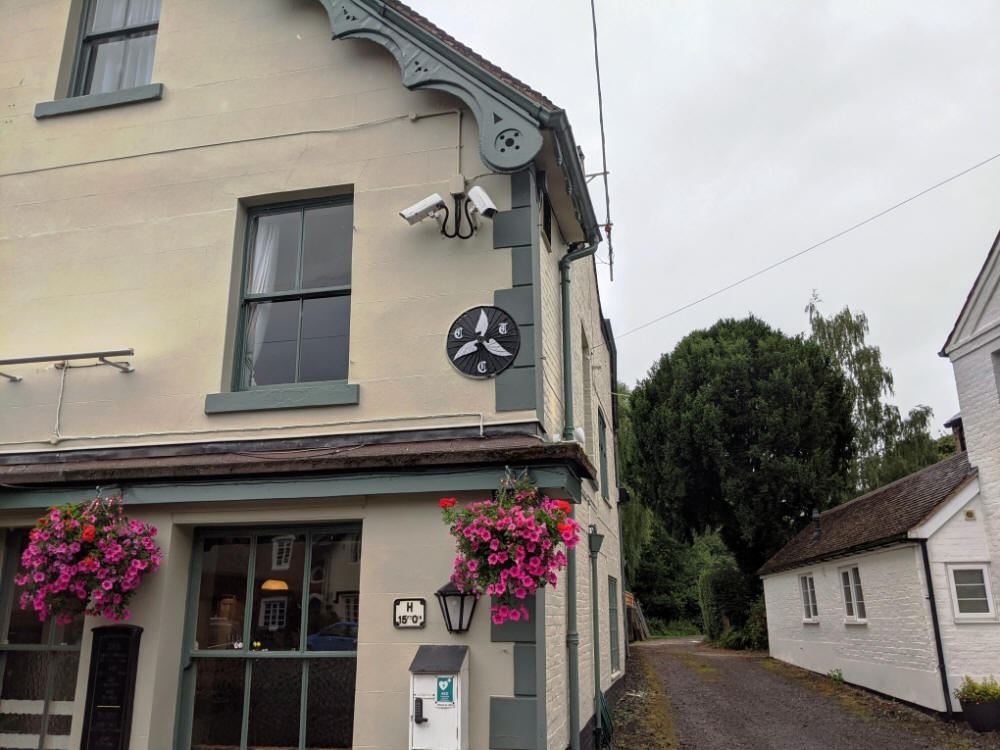 The cast plaque according to the landlady of this pub in Wolverley dates from the 1880s and denotes that it is a Cycle Touring Club approved establishment.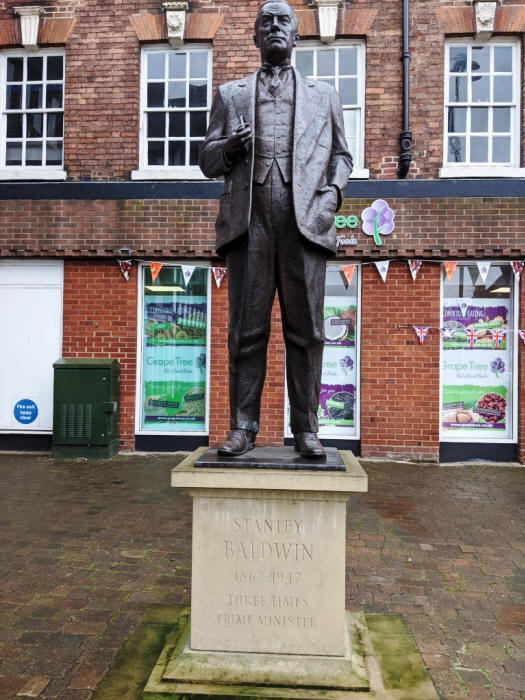 The statue in Bewdley town centre is of prime minister Stanley Baldwin who apparently was a local man.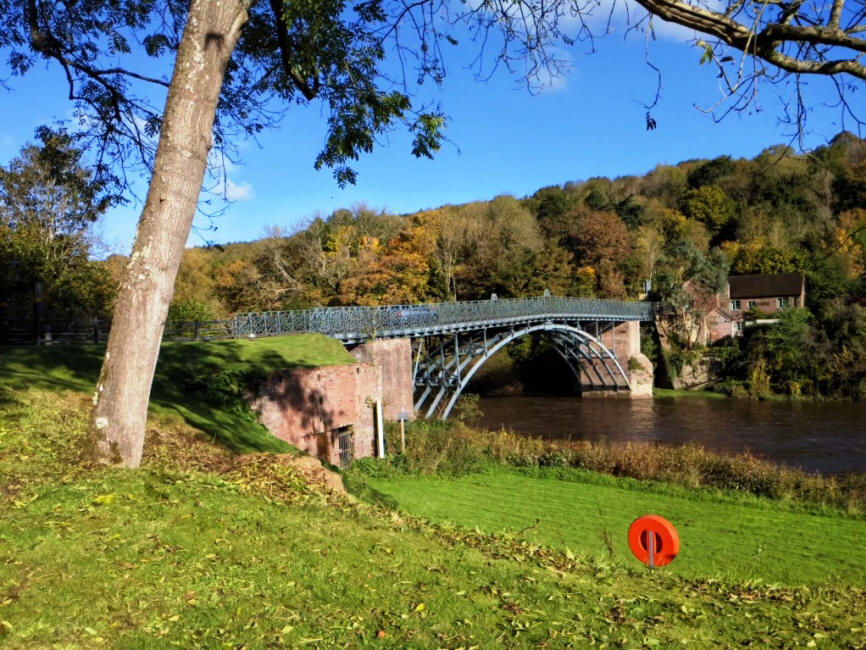 This is Coalport bridge, a modern cast iron replacement for an earlier wooden bridge. This landmark features in the autumn rally which runs until the end of November.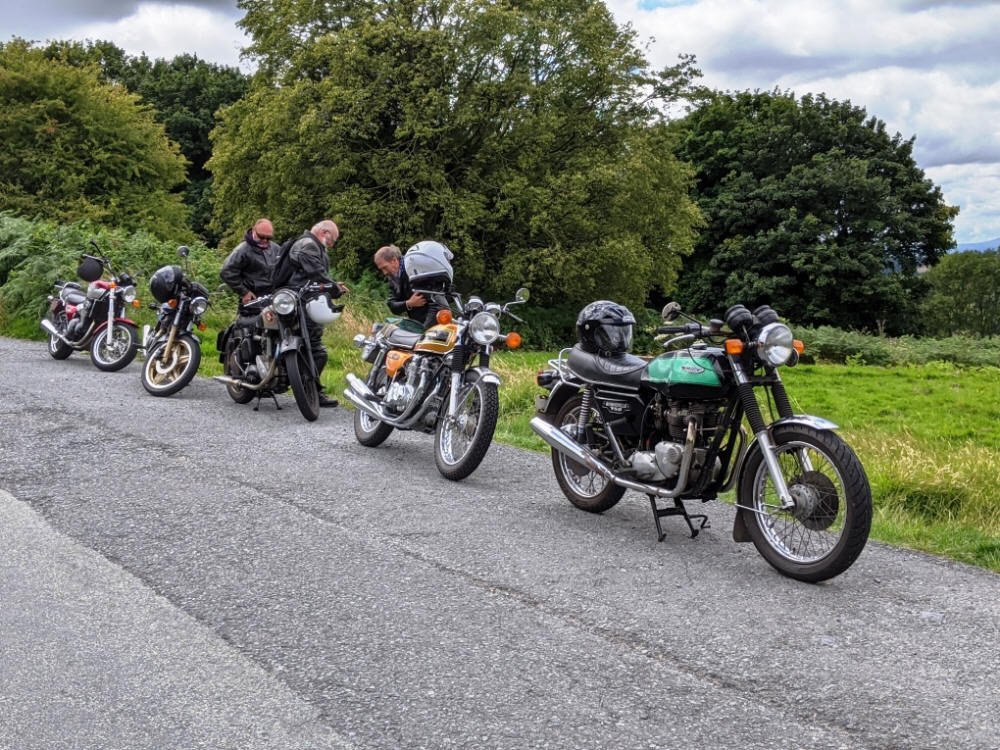 The group of motorcycles pictured above Bromyard downs was a Burton Section raiding party into Worcestershire.

---