NBS Griggion Run
Mick Leach sent the following report:-
On Wednesday 26th May eight optimistic motorcyclists met at Needwood service station in time for a 7.30am start on a quest to meet the North Birmingham section at the Bridgenorth SVR railway station.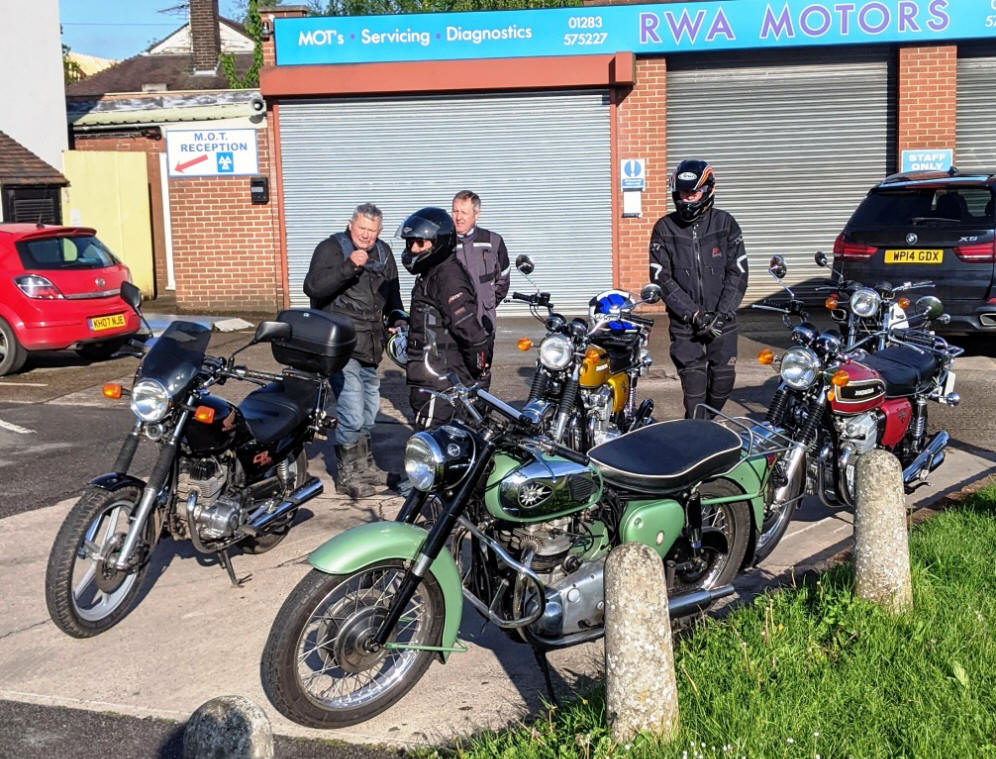 Needwood services.
The route passed through Rugeley where Brian Amies was waiting in Hagley Rd. to join the group, then over Cannock Chase to Penkridge joining the A449 South to Gailey Island, right onto A5 (Watling Street) and first left down minor roads avoiding Wolverhampton until reaching the A454 to Bridgenorth. On reaching Bridgenorth the group went a short way down the A442 to Quatford for breakfast at Tony's Diner.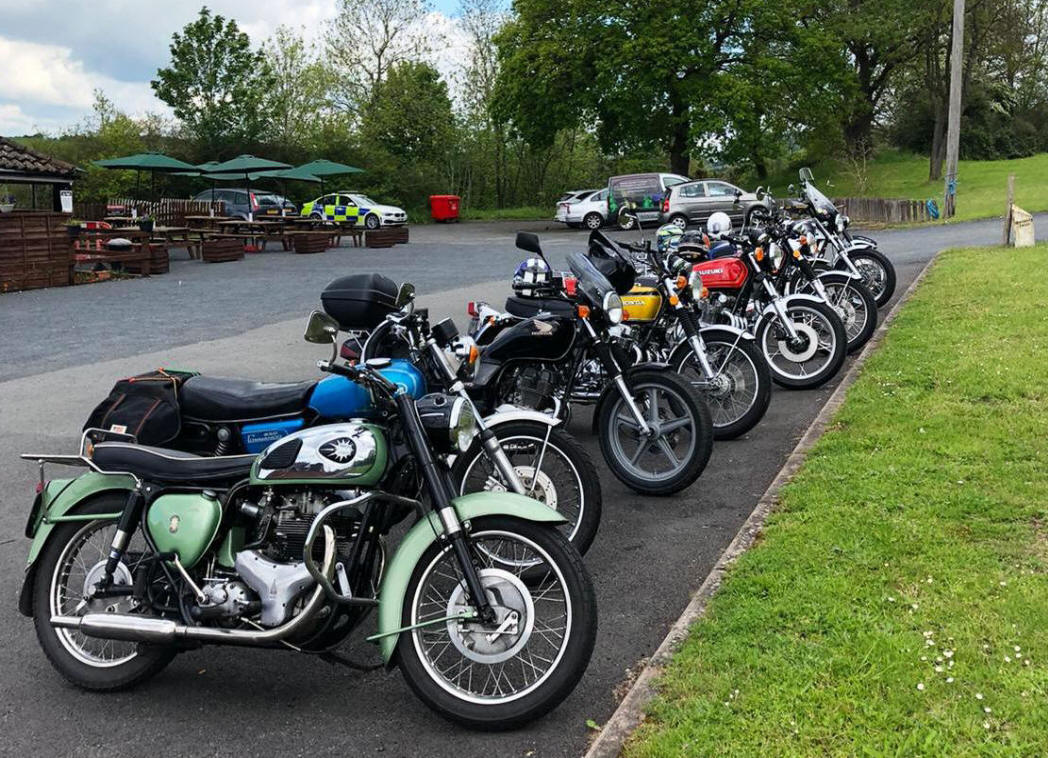 Burton steeds at Tony's Diner
.
Fully refuelled the Burton Section group moved on to the SVR car park to meet and sign on with the North Birmingham section. Each rider received a badge commemorating their 60 years as a section and a novel route sheet. After some friendly conversation and some mutual inspection of some of the motorcycles the run soon commenced. The Burton contingent discussed a strategy in the event of things going pear shaped.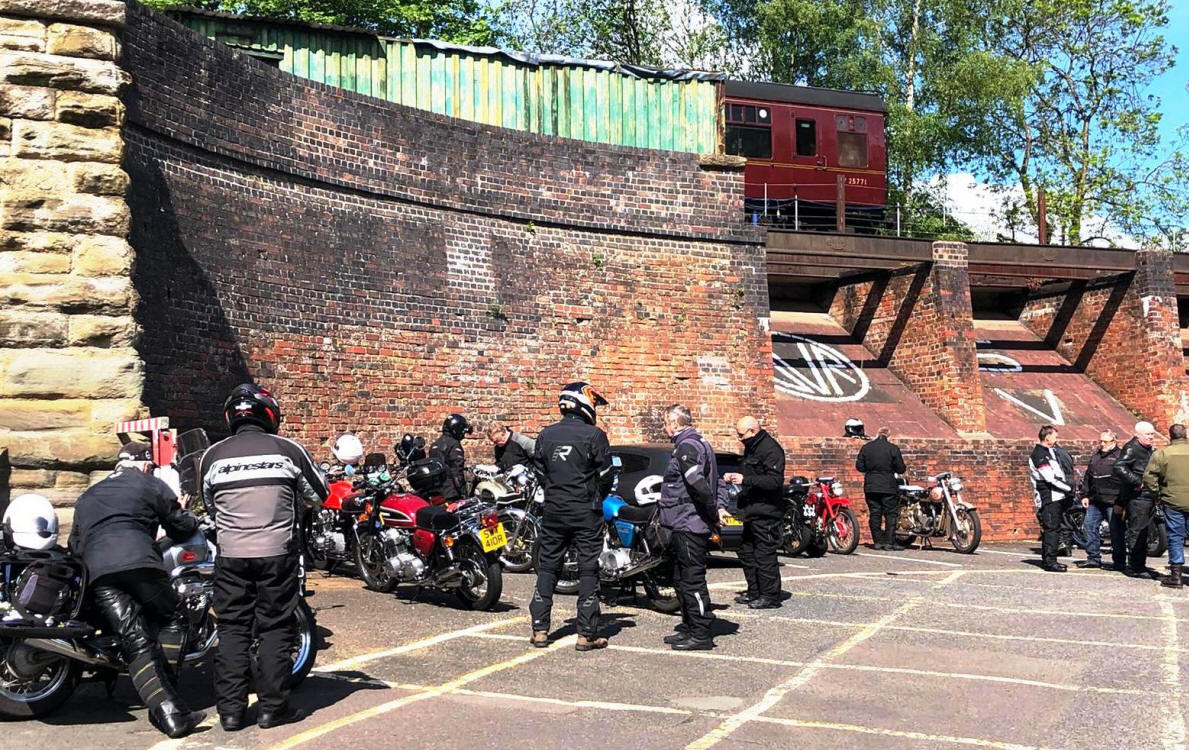 The SVR car park
.
The run was going well with spectacular views over the Long Mynd past the Stiperstones and the Bog Visitor Centre until a road was closed and a highway worker was adamant that there was no way through. In the nick of time David Spencer appeared, took charge of the situation, and led for a few miles to get things back under control.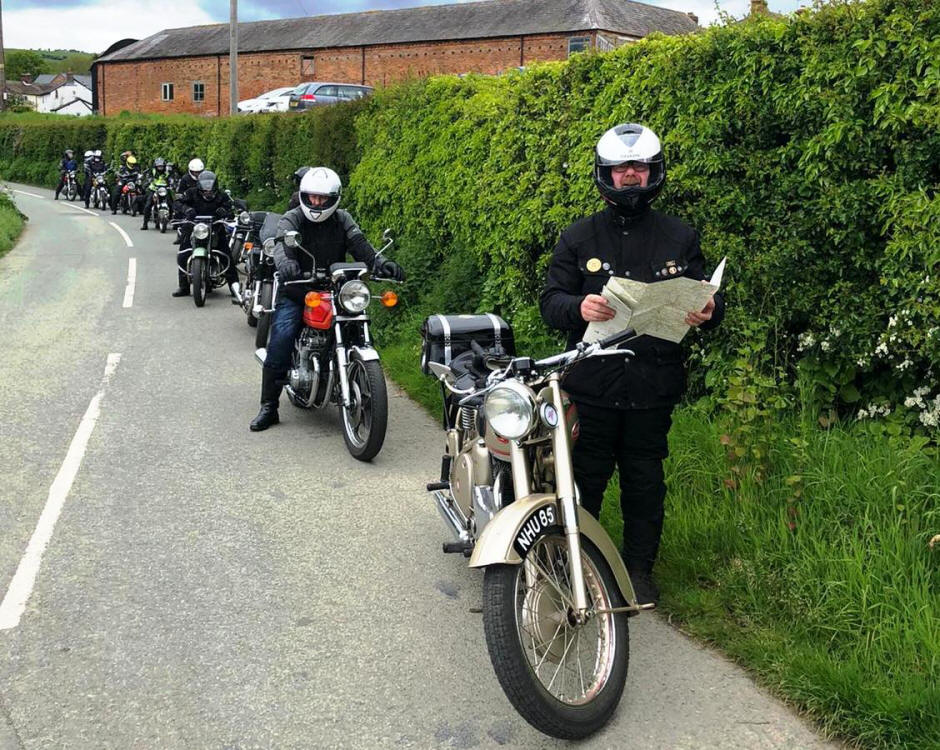 David Spencer, map in hand

.

After the ascent and descent of the hill at Criggion the café at Halfway House was reached on the main road between Shrewsbury and Welshpool. After lunch and more pleasant conversation, the return to Bridgenorth was via a very rural route. The roads were pretty rough in places with a fair amount of gravel which demanded a high level of concentration. Everyone got home safely, well after 6pm on what was a memorable day. Thank you to David Spencer and the NBS and thank you to Ray Furness for the photos.

Mick.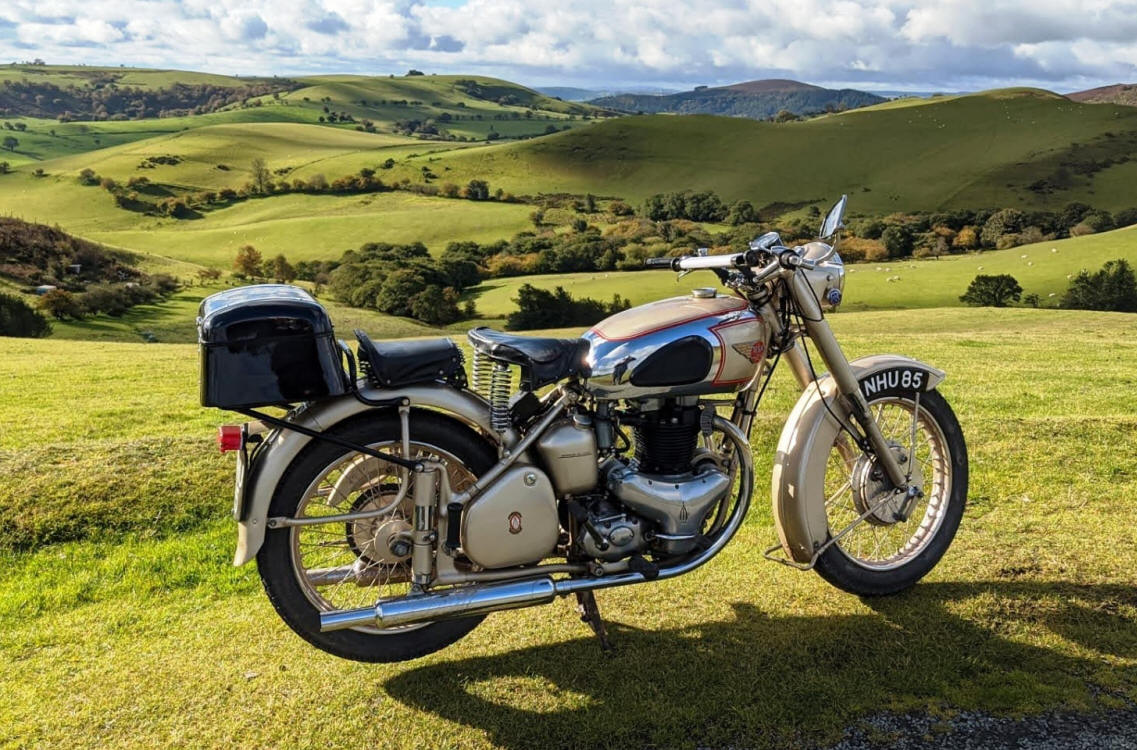 David Spencer's A10 near the Stiperstones while planning the route last September
.
Isn't it great to see that club runs are happening again now that the Covid 19 restrictions are easeing. Eddy.����
---