Burton S. East Navigation Rally
---
The first club ride out of 2021 as the Covid restictions are eased. Mick Leach has sent in this report on the "Scatter" run that I posted in the second Burton Section newsletter. Eddy
Monday 29th March 2021and after nearly five months since our last event we were officially allowed out with the Covid 19 restrictions allowing the rule of six. At 10am three members from Tutbury district set off from the top of the Baulk, new member Marcus, Ray and Mick. Marcus cut it fine, he had been doing a road test on his thermos flask. After crossing the Trent into the badlands they called for Ian who joined the convoy. The weather was perfect and the ride got even better after getting onto quieter country roads before reaching Twycross where Eddy was waiting. We were now definitely not the famous five but five boys much happier than those on the chocolate bar, everyone hit it off straight away. Why was Eddy there? Did he want to check there was no cheating or make sure the Staffordshire lads didn't cause any trouble in his native Leicestershire? Really he probably just wanted to get out and spend some time with other club members.
The group's next stop was Market Bosworth where Eddy shared some of his local knowledge and recommended some local hostelrys for future reference. The ride then continued down lanes lined with welcoming daffodils heralding in hopefully a great riding season. We took a break at Breedon on the Hill Priory Church; Marcus's flask had survived the destruction test. There was a chance to stretch our legs with a stroll in the sun and admire the stunning views across the countryside from this high vantage point. Once Eddy had made sure the Burton Staffs. gang were safely out of the county he headed home to Hinckley. He needn't have worried as judging by the number of village lock ups, Leicestershire has a history of effectively dealing with unruly behaviour.

This type of run is so flexible it can be done in bits by oneself or in small groups, on any day of the week you could even take a companion in a car. The Google + codes pinpoint the landmarks precisely and take away the requirement to buy maps.

On behalf of the Staffordshire four thanks to Eddy for his efforts, the landmarks were interesting, we had a memorable run and most of all enjoyed the company.
Mick Leach
---
Some photographs from Marcus, Ian, and Eddy.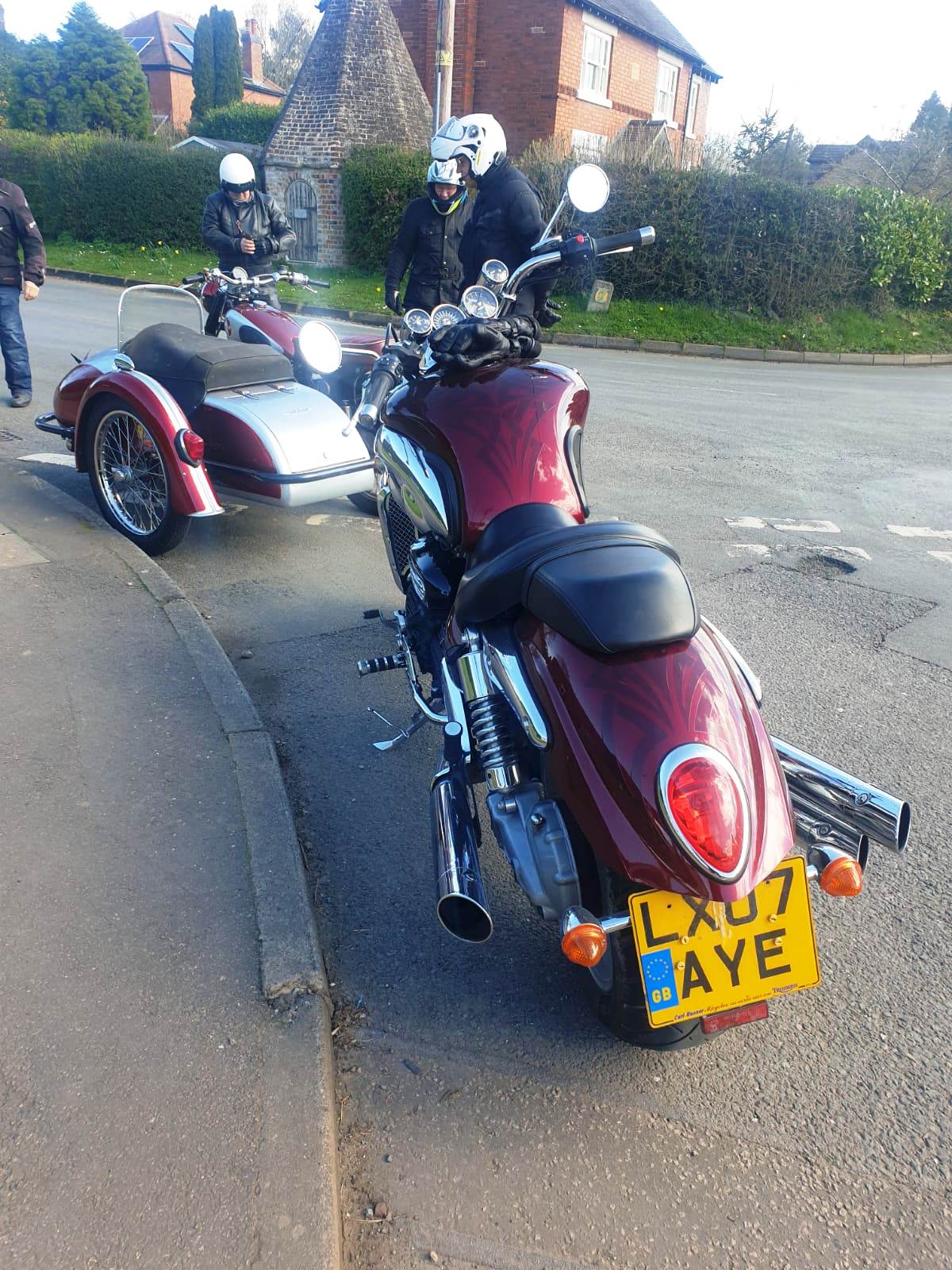 Packington lockup in the background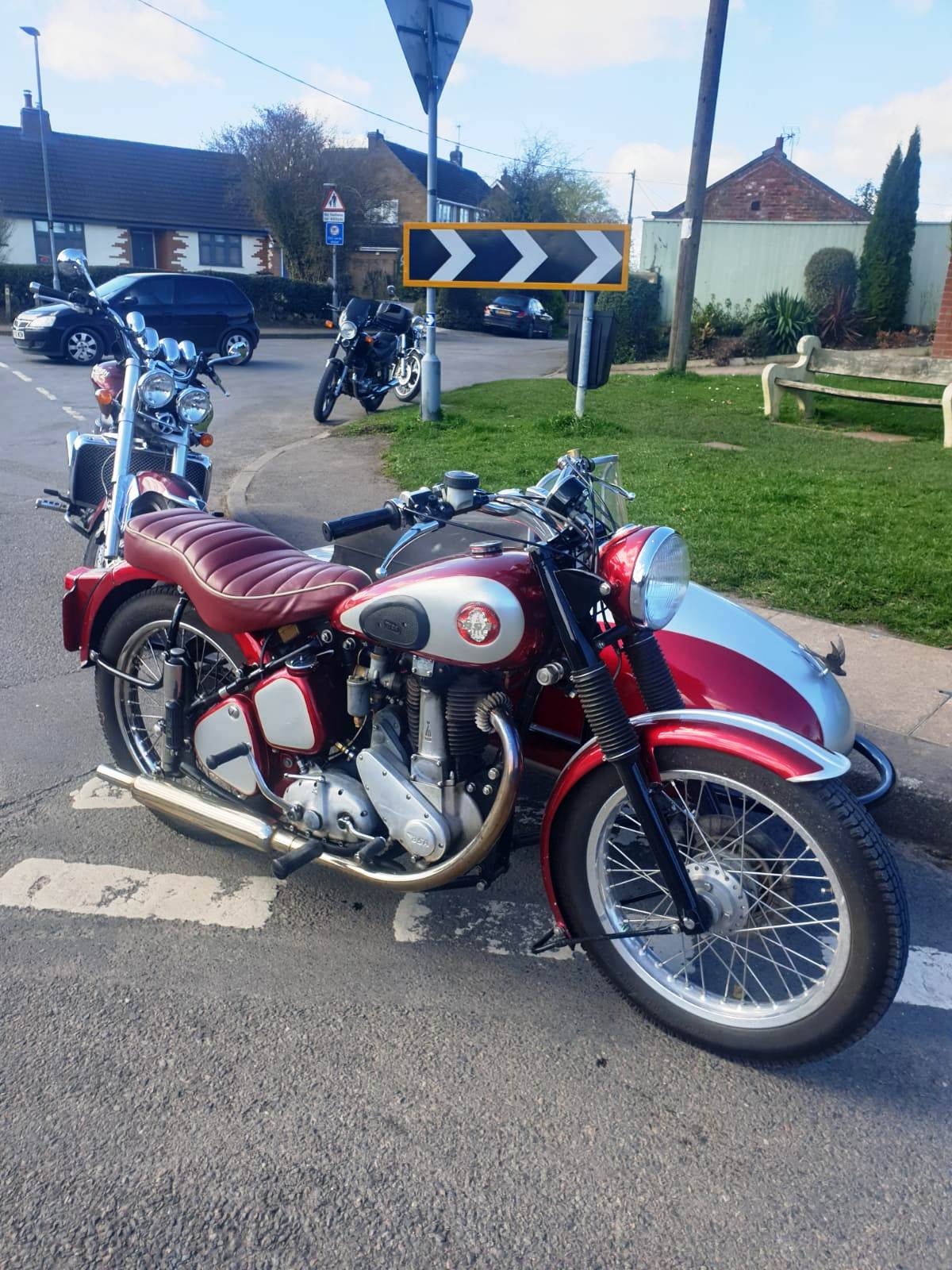 Willy's outfit.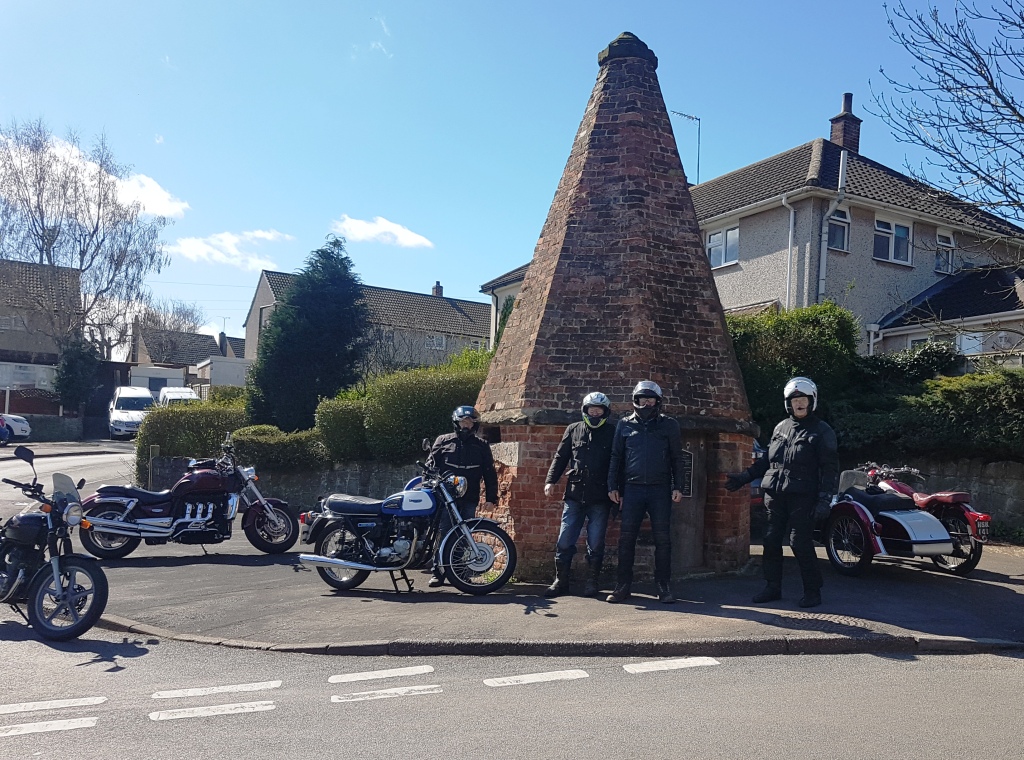 Worthington village lockup.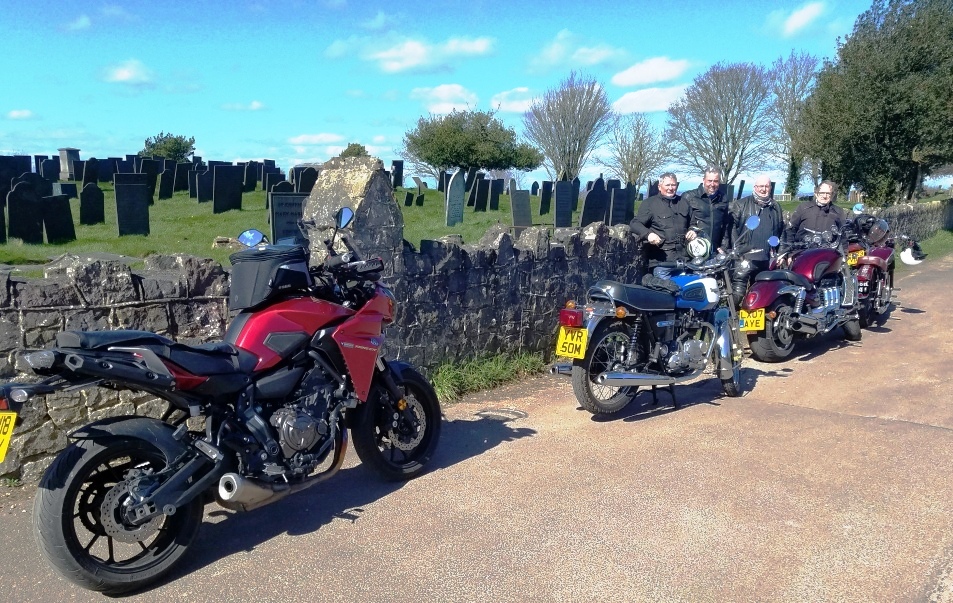 Bikes, blue skies, sunshine and smiles, a great combination.
---