Brendan says, "Out with the old, in with the new."
The TR6R chapter has closed and the B40 Enduro chapter has begun, much to my right knee's relief!




So what is it, well it's a departure from my usual swan necked frame C15T's, the B40 using the 'duplex' frame, in fact the first to use it before going on to be used for Victors, Starfires etc.  




Aimed at the American off road market with trials gearing and knobbly tyres but also full lighting to make more of a dual purpose machine.  




It was dispatched to BSA New Jersey on 21/06/65.  I find east coast bikes had harder lives than west coast examples, must be the long winters.  

The one I've purchased confirms the above but it does run and is mostly all there.  

So first job before recommissioning is the take it down to Allen House for inspection, part of the age related number process.  

Then it will be a 'deep' service plus replace anything worn or incorrect.
Pictures below supplied by John Earp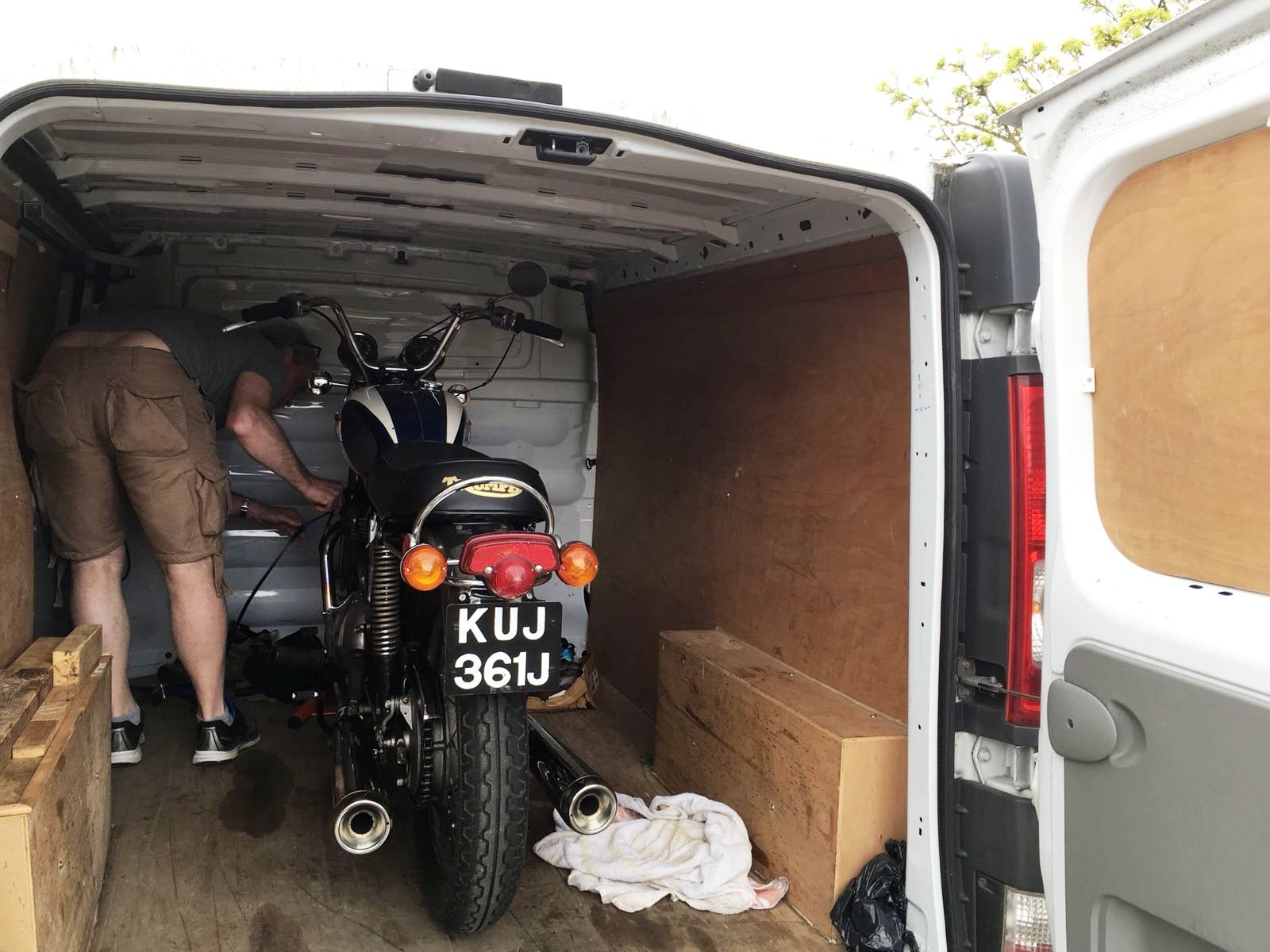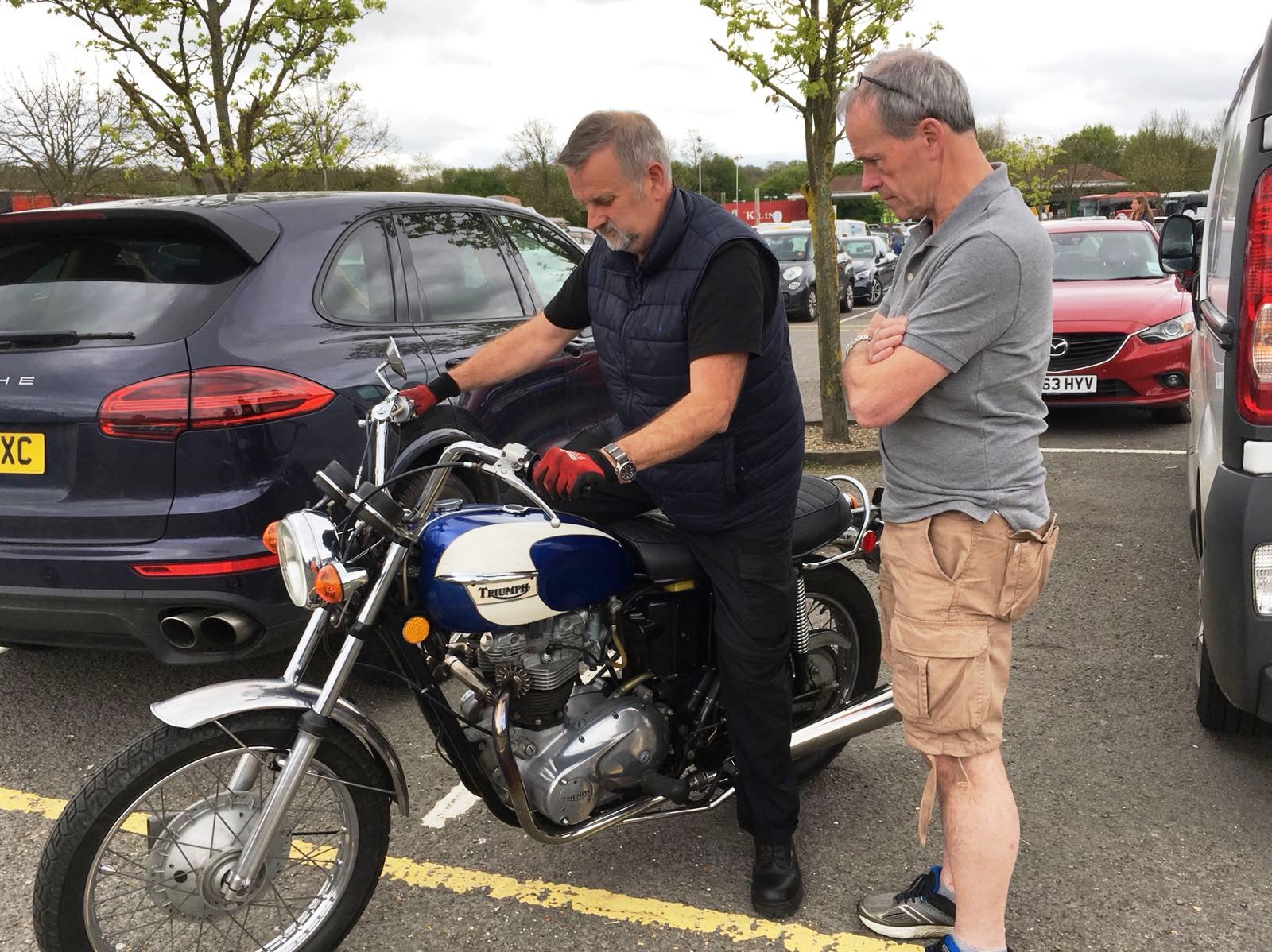 John, the new owner starting her up and declaring himself happy with the bike.