Easy Does It Run April 10th 2022
Vic has sent this report on the recent Easy Does it Run and Brian Slack has provide the photographs. Eddy.
I arrived at Marston's and found a good turnout of bikes and as far as I could see all eligible for the run great. At 11.00am Mick got us all together to make sure that we all understood the drop off system.
After making sure we had all got our bikes going he set off to the left onto Shobnall Rd, followed by 18 bikes. Graham Franks took up the rear as tail end Charlie riding an AFS B40.
The outward route passed through Hanbury to join the A515 as far as Sudbury, where going through the village we took the old A50 in the Doveridge direction before turning off over the new A50 on minor roads through Somersal Herbert and Marston Montgomery towards Rocester before turning right into Shields lane and onto Norbury Hollow. Opposite the old Norbury railway station we turned left and passed into Staffordshire over the quaint Dove River bridge and into Ellastone where we moved onto tree lined minor roads which brought us out at the entrance to Alton towers.
The thing I really like when we ride our old bikes is how people stop mowing their lawns to turn and watch us go by and wave.
Bearing right we started to climb (poor Bantam!) and on reaching the B5417 turned right to continue climbing until turning left at a staggered crossroads on the brow of a hill. Next right took us through Cauldon Lowe before crossing the A52 and down to the Yew Tree at Cauldon.
Dan the landlord seemed very happy at our arrival and very interested in our motorcycles. He has two Ajays and a Bonneville inside the pub along with many antiques that include some very early coin operated music machines.
After some refreshments such as pork pie (if there's any left) and a drink we were on our way, watched by Dan who had come out to admire the bikes as we left.
The return route took us towards Ashbourne on the A52 before turning right towards the village of Stanton where the view was a welcome reward for the hard climb from Alton Towers earlier in the day. Downhill back to Ellastone where we retraced our route to Marston Mongomery before crossing the A515 towards Boylestone, Church Broughton and back to the Salt Box junction where we disbanded.
Many thanks to Mick for a great run and great day out. Vic Carrington-Porter.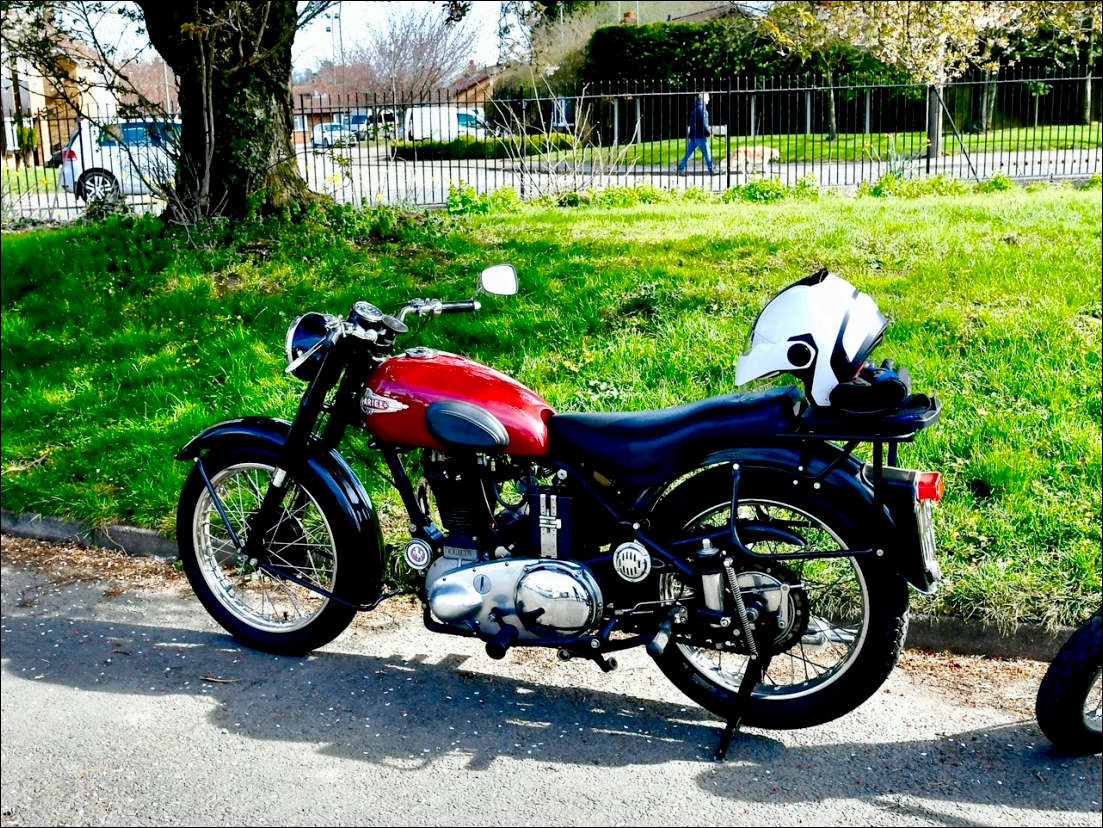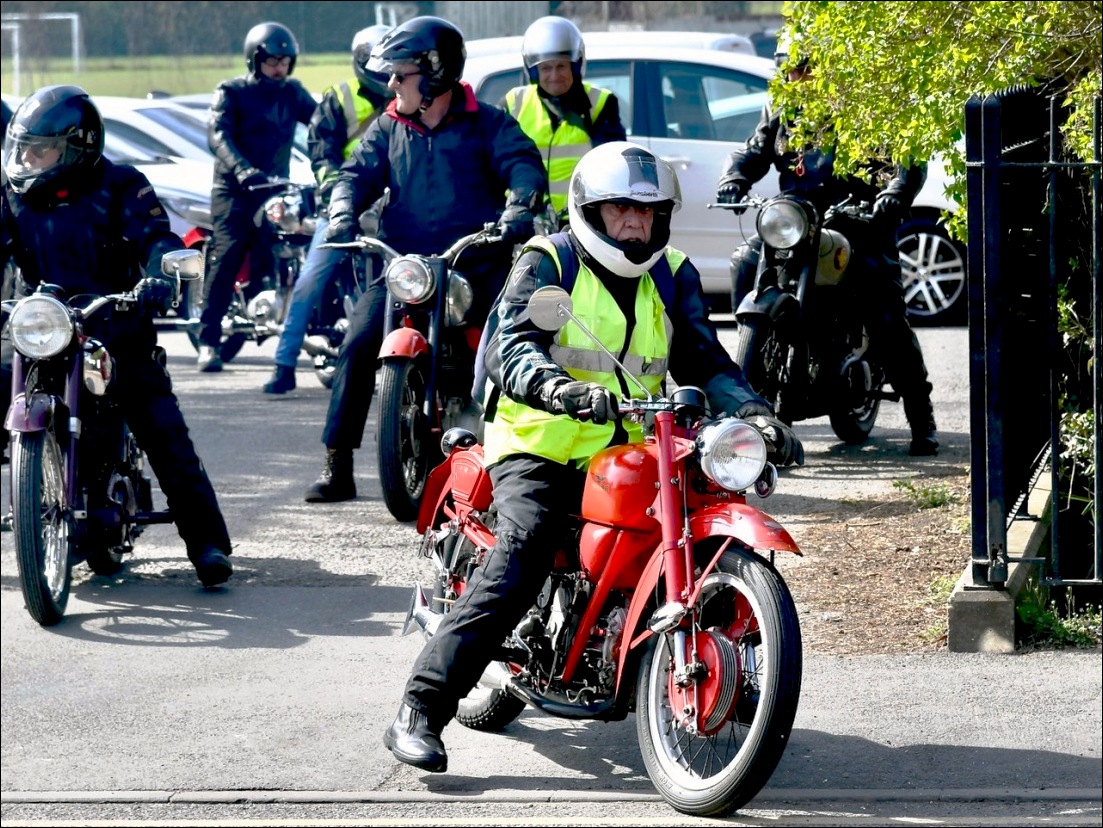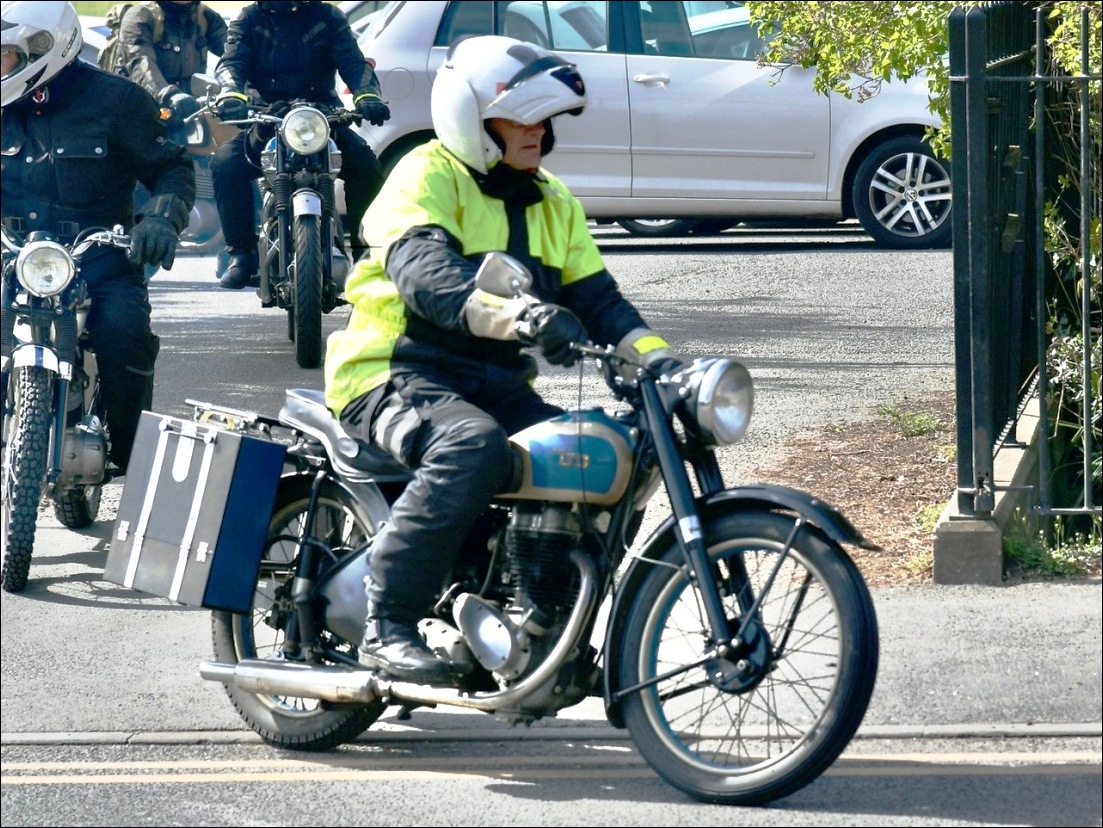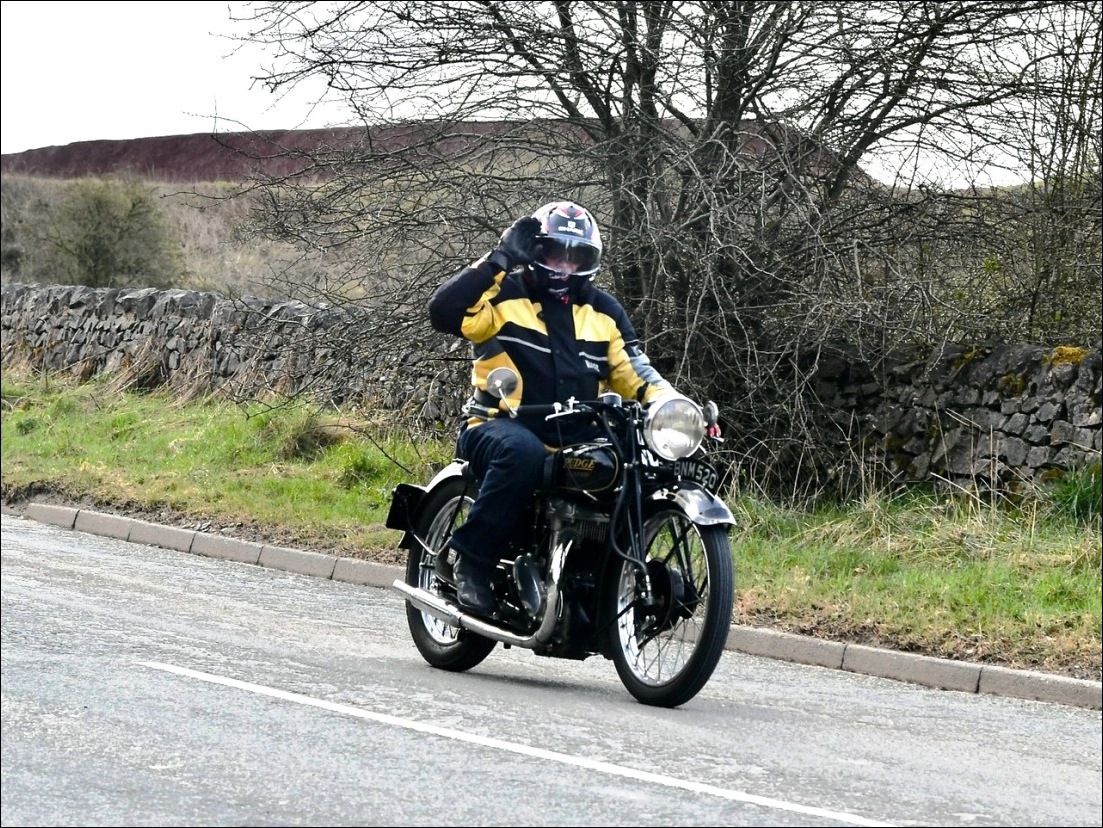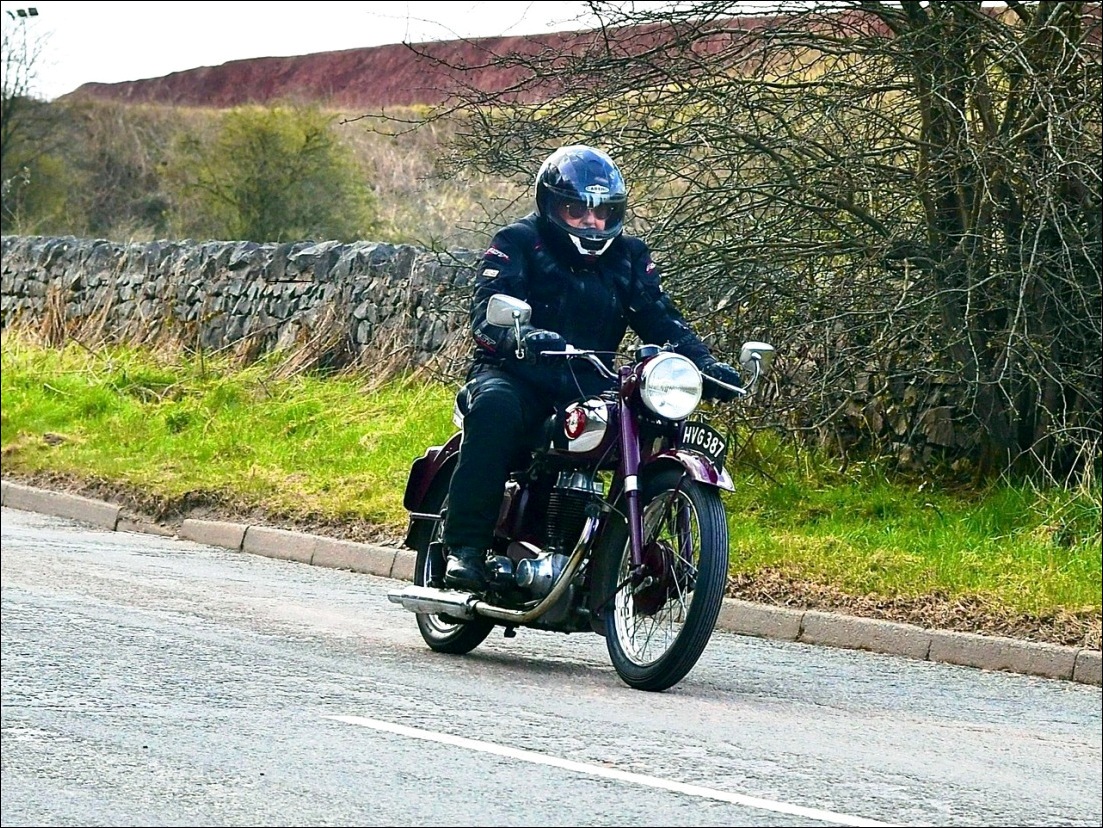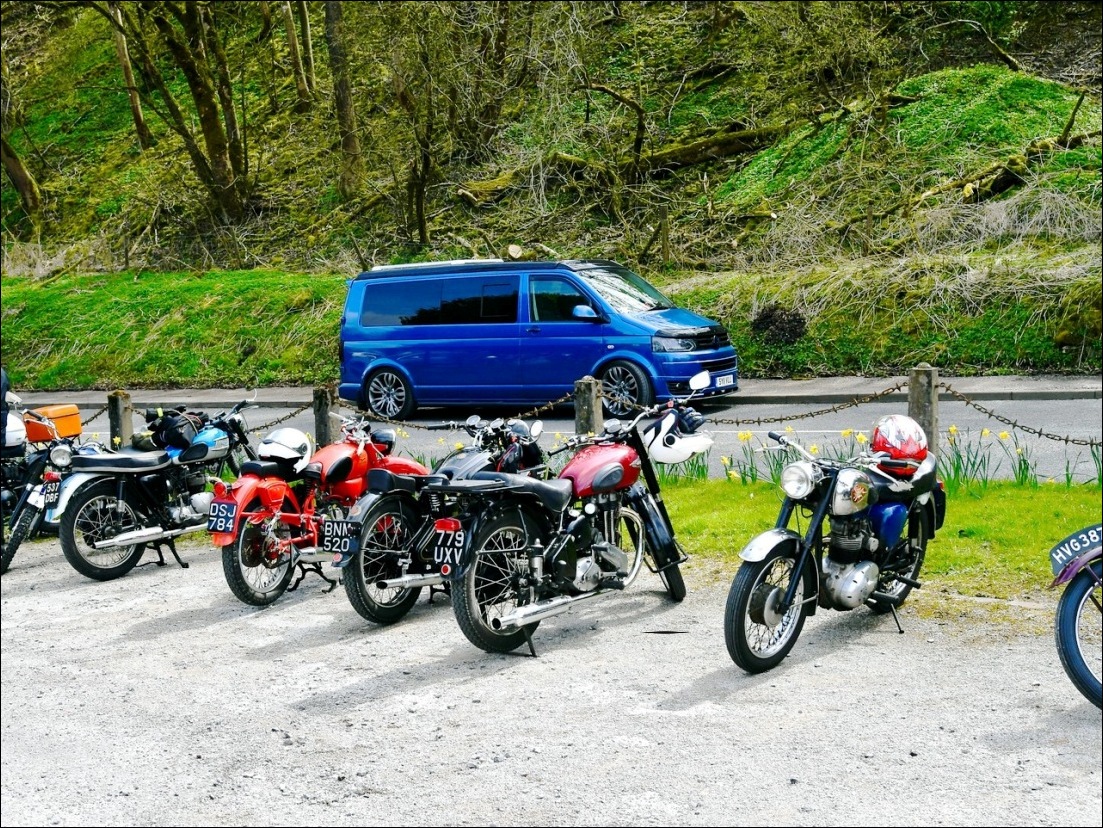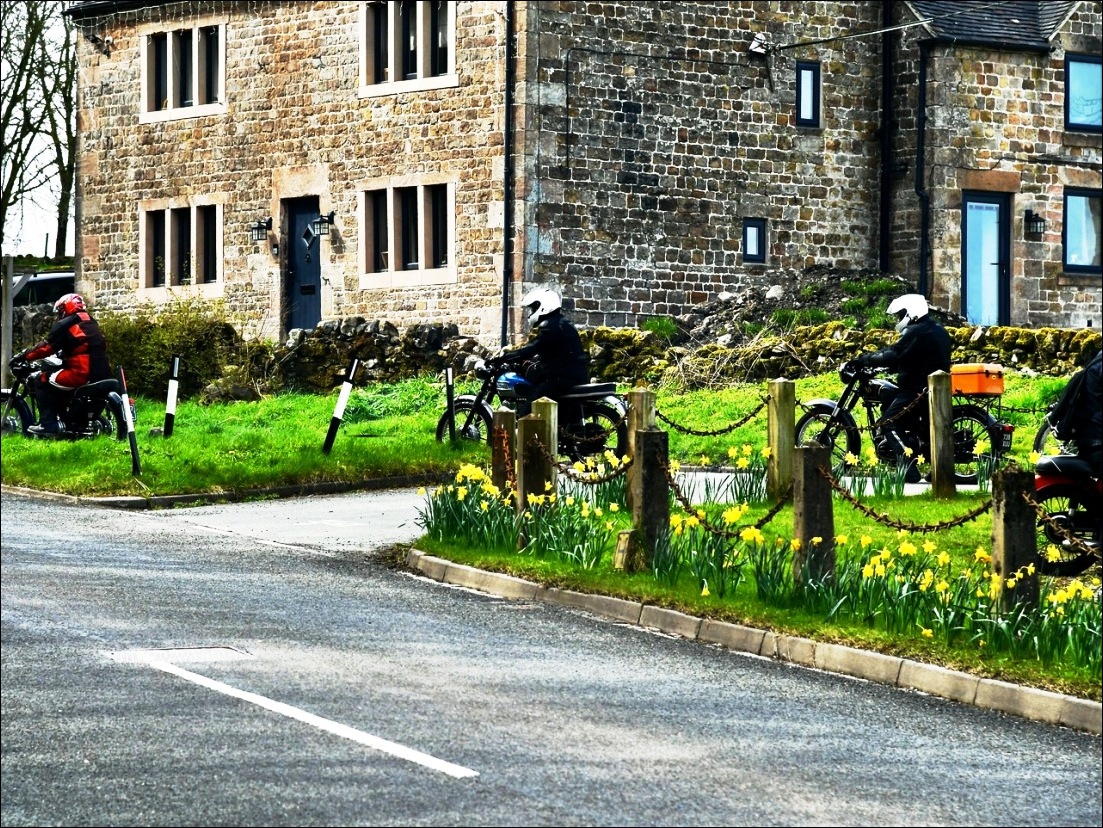 ---