Quorn Station Mid-Week Run.
---
Wednesday, June 1st.
At 07.30 this morning the sun was shining and it was the start of what looked like a lovely day for Bill Mantle's mid-week ride to Quorn Station.
The sun was still shining at 09.30 when I set off to the 'Whistle Stop Cafe' meeting place - I was allowing plenty of time as I know half of Burton seems to be under the control of temporary traffic lights at the moment - and I was right as there were the dreaded 4 way (the worst) temporary lights on Stanton Road losing me about 10 minutes.
At the meeting point Bill told us we'd be using the drop off system during our journey and Andy Roberts would be tail end on his shiny new Honda CB500X - a good choice as he was easily visible with his LED lights.
At 10.30 fourteen bikes of all ages, makes and engine sizes followed Bill over the A42 and then left through Measham, towards Packington and on past Belton until we came to the A6 which we crossed towards Zouch taking the A6006 Melton Road - which incidentally now has 50mph average speed cameras until the next junction with the A60 at Rempstone.
Passing straight on through Rempstone and Wymeswold still on the A6006 we took a left towards Willoughby-on-the-Wolds.
From here we meandered along some very pleasant back roads in the general direction of Melton Mowbray - we crossed the A6006 again at Six Hills towards Loughborough but our route actually took us through Barrow upon Soar to our destination at the Great Central Station in Quorn.
It was obviously preparing for a very busy Jubilee weekend judging by the 'No Parking' cones everywhere and unluckily for us they had just treated their car park to a nice new thick coating of gravel, just what you need to ride and stand your bike on!
The staff at the Butler Henderson Cafe seemed somewhat overwhelmed by us but it was nice to have a chat and catch up with fellow riders, so the long wait for our food soon passed and at 1.30pm we were once again assembled ready for our return.
This took us left out of the car park towards Woodhouse and then Woodhouse Eaves through Whitwick picking up the Packington Road and then Measham eventually arriving back at the lay-by opposite our starting point.
We stopped to say our goodbyes and I decided to give Burton a miss so travelled home via the A42 to Ashby, Ticknall, Repton, Willington and Stretton where I stopped to fill up my bike.
I'd done 103.7 miles since setting off from home this morning and took 4.8 litres to fill up on my CB500X.
Just as I rode onto my drive it started to rain quite heavily so thanks to Bill for organising a very enjoyable day out in the dry, Andy for riding tail end and everyone who took part in this 2nd Quorn Station mid-week ride out.
John Earp.
---
Thanks to John for this report and to those on the run that sent the photographs below. Eddy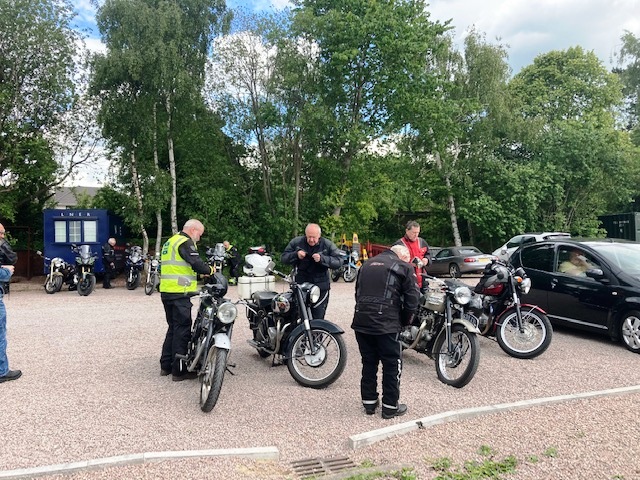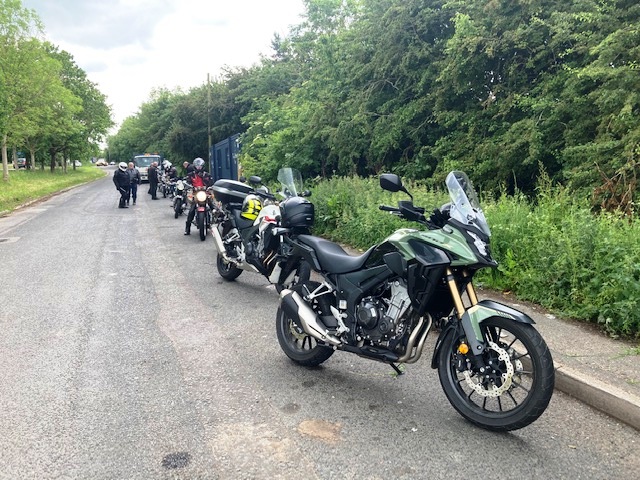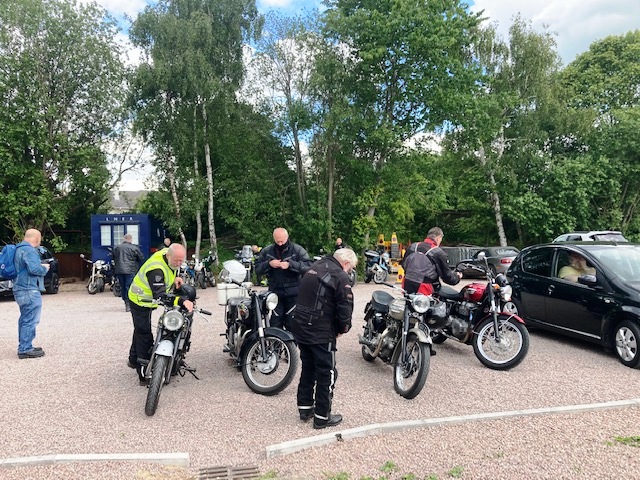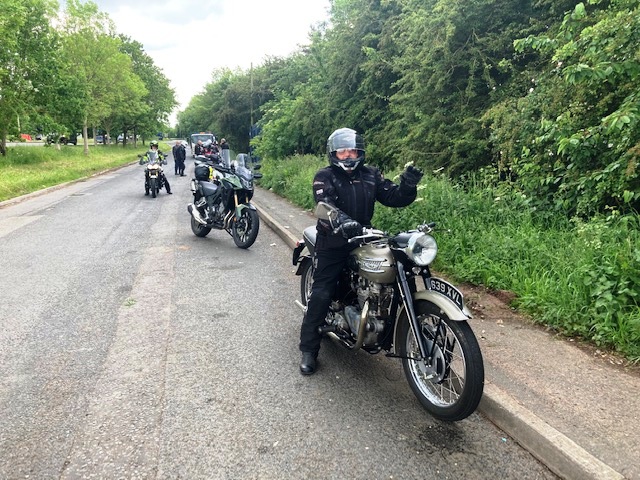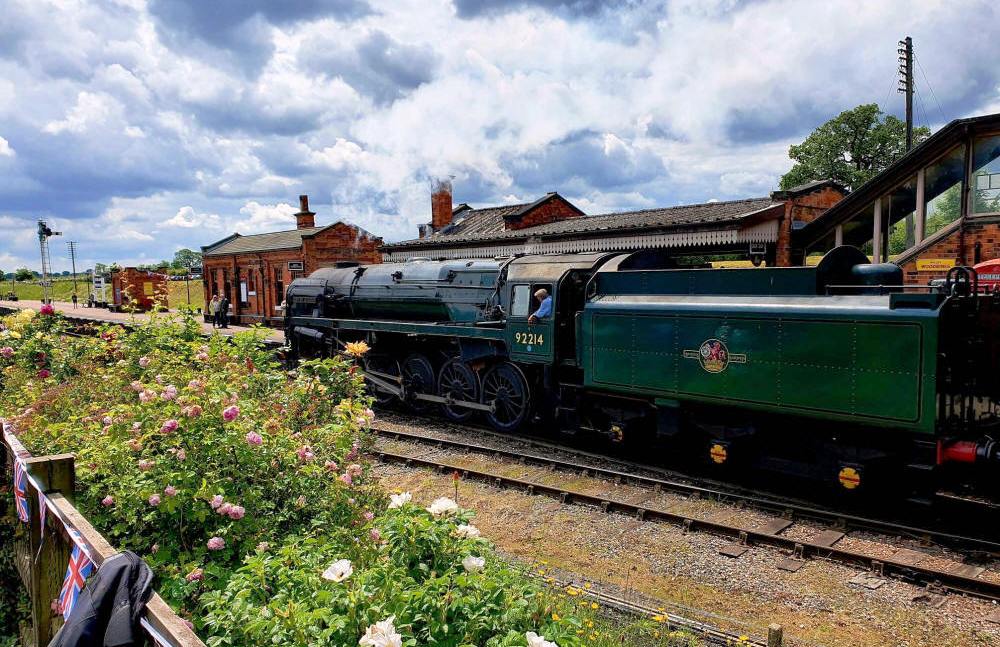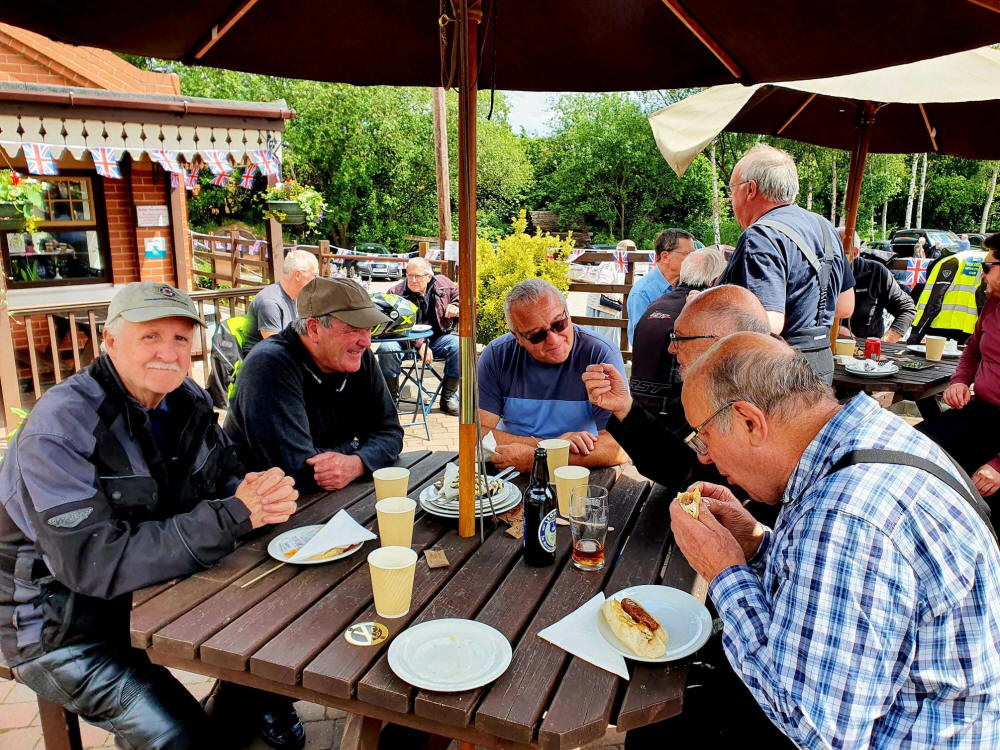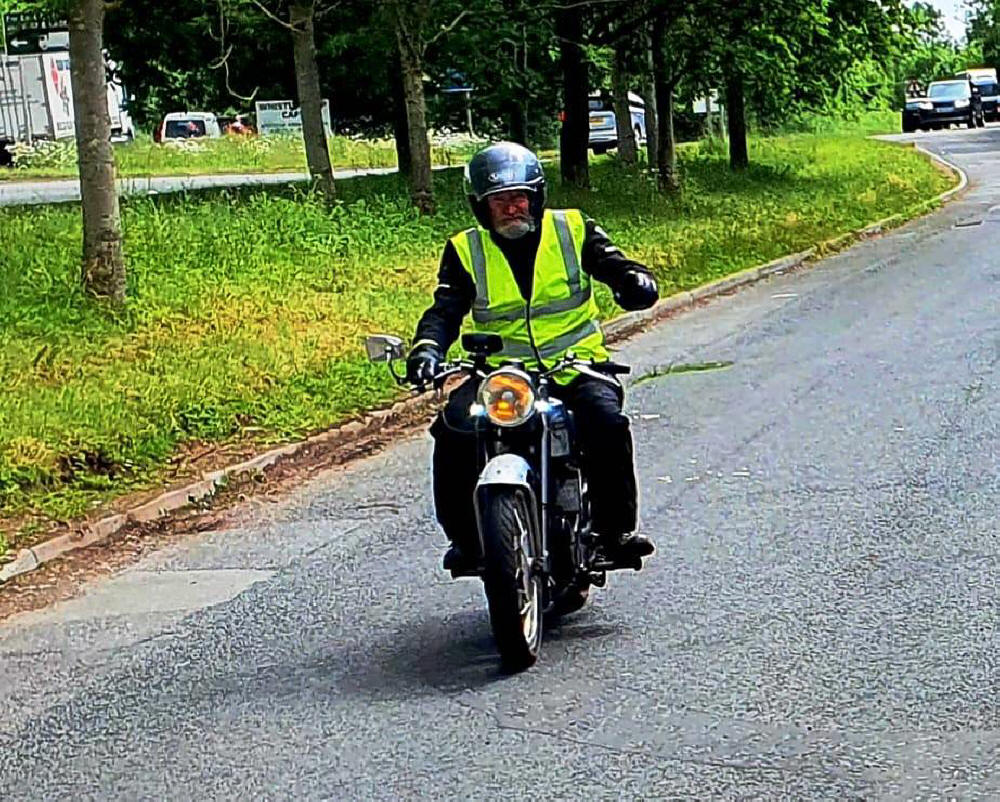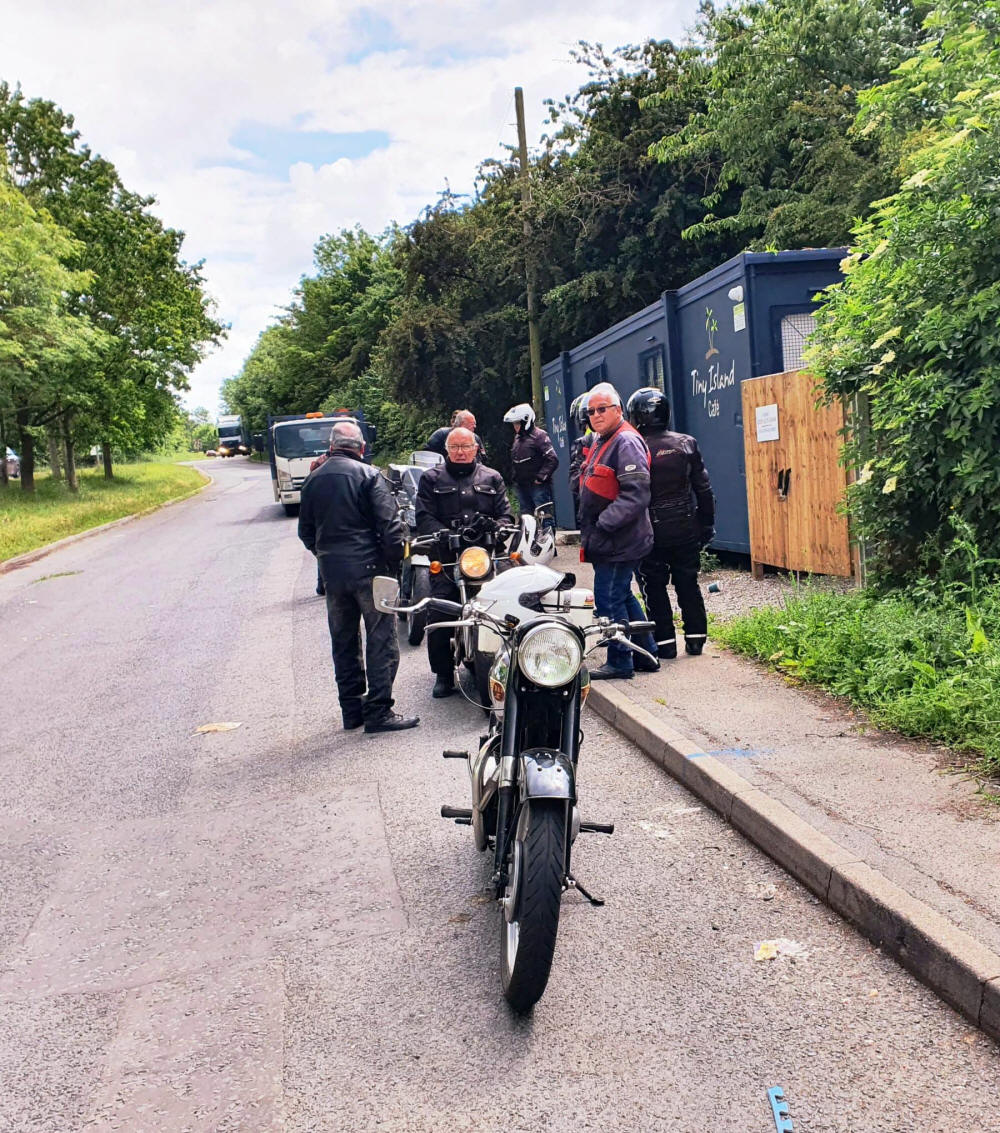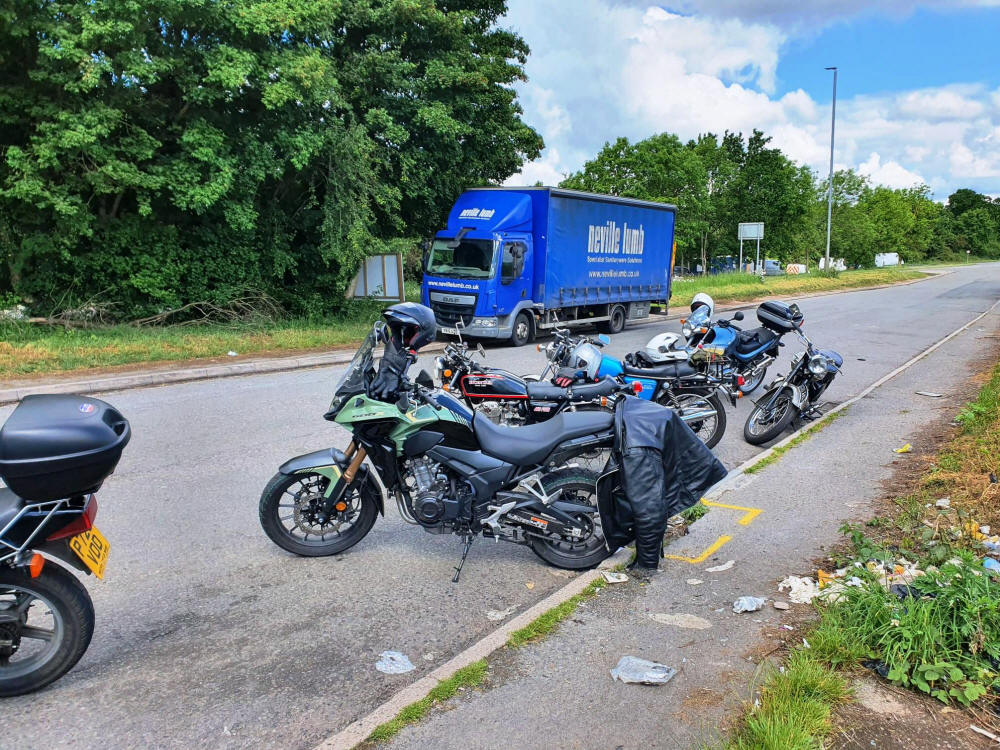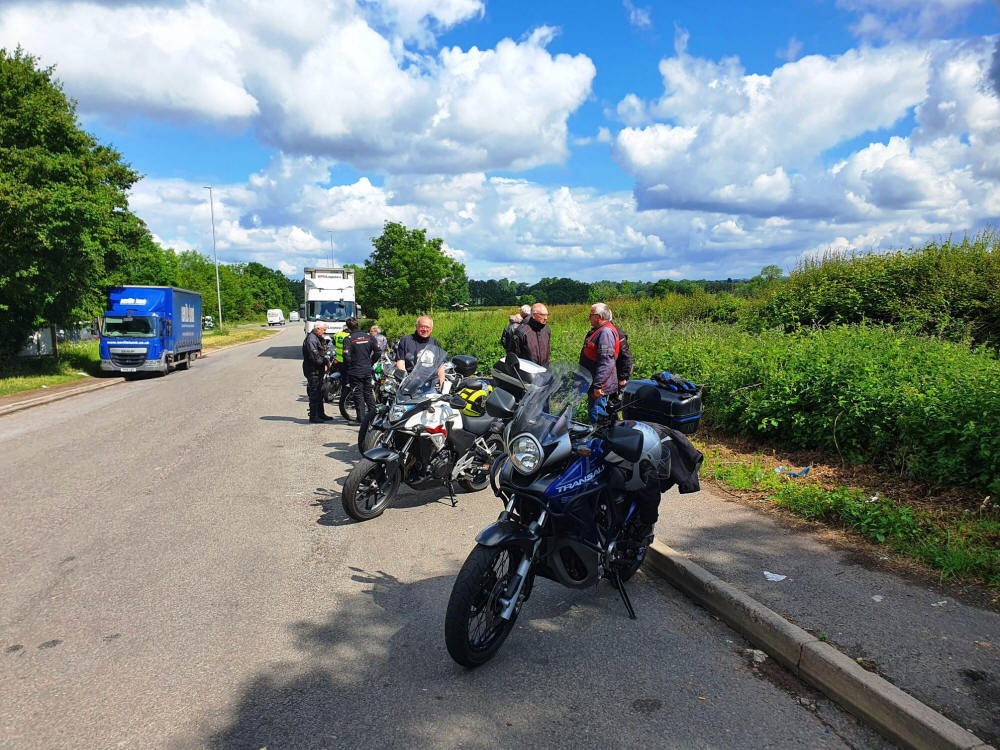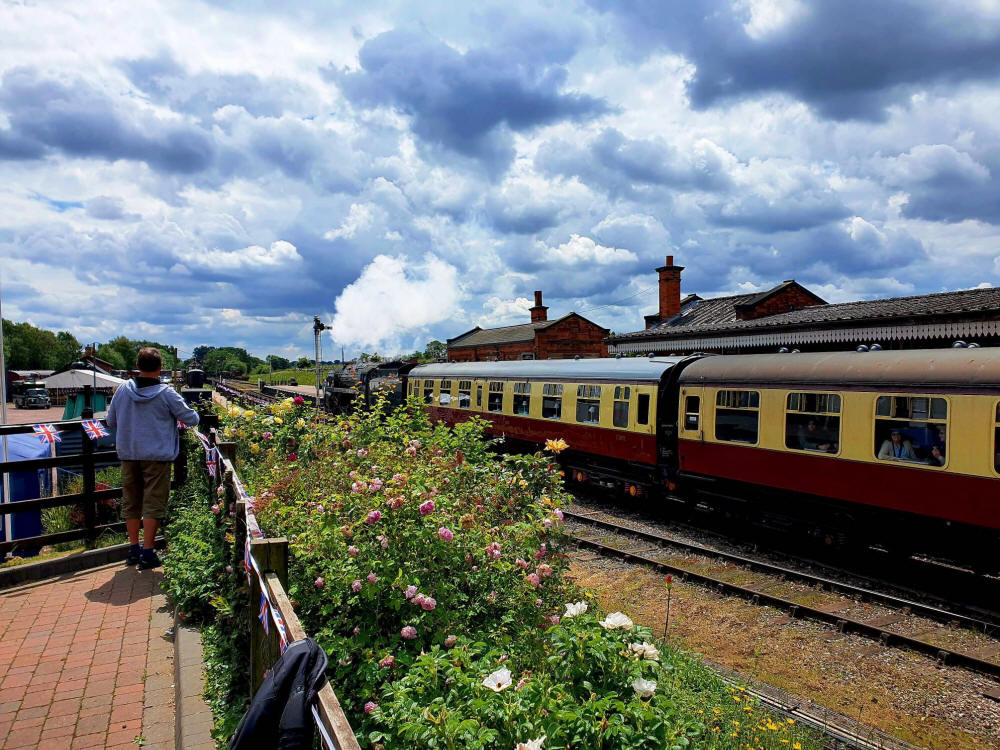 ---
Home | About | Calendar | Contacts| Event Reports | News | Section Notes | Specials-Projects-Mods | Help | About
Copyright © 2022. E. Grew. All Rights Reserved.