Meet the Neighbours 2022
Bill Mantle sent the following report. Photographs from Bill Mantle, Andy Roberts and John Earp. Eddy.
On Saturday 21 May 27 riders and 2 pillions from the Burton and Notts and Derby sections assembled at the entrance to Motus Commercials on the A52 for this year's "Meet the Neighbours" run organised by Mick Leach. I didn't do a strict count but there appeared to be equal numbers from each section. After a short briefing Mick lead us off on a 25 mile run passing through Hatton, Draycott in the Clay, Marchington to the Blythe Inn at Kingstone where refreshments were taken. At 4 o'clock Mick lead most people back to the start point with some choosing to go their separate ways from the pub. Thanks go to Mick for organising another superb run and to Graham Franks for acting as "Tail end Charlie".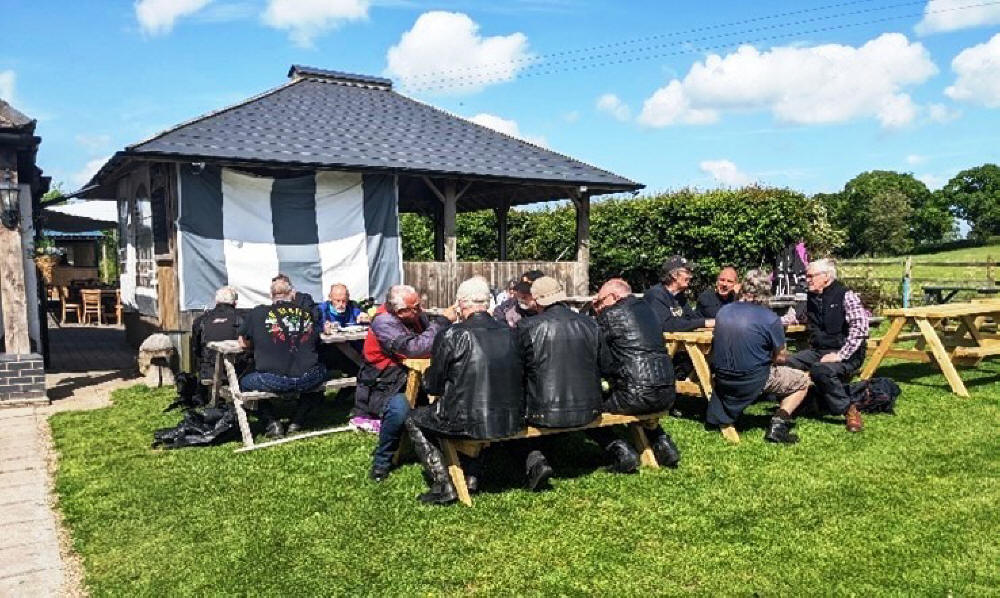 As we were preparing to depart I spoke with the Landlord who said that they host a "Bike" meeting every Tuesday where pork rolls and other delicacies are served. Maybe we should organise a pilgrimage one sunny Tuesday evening? Cheers, Bill Mantle.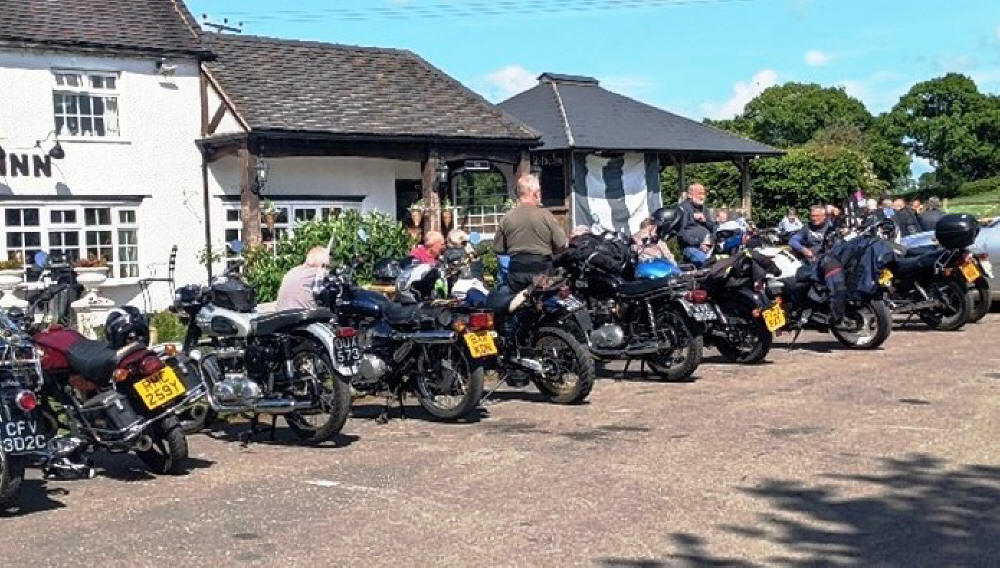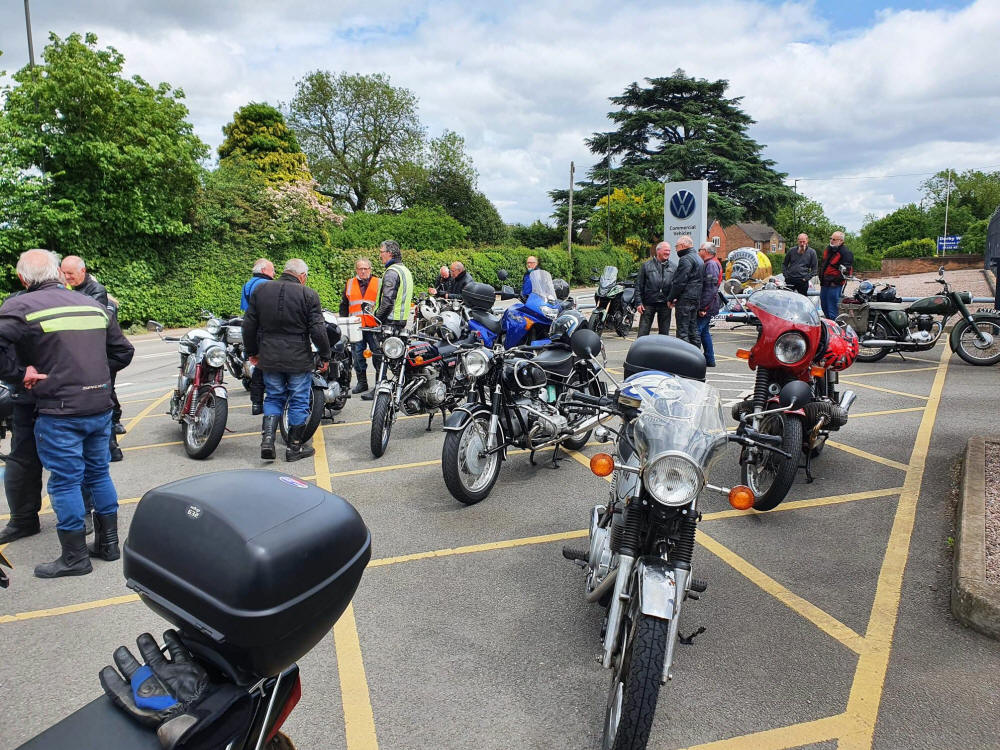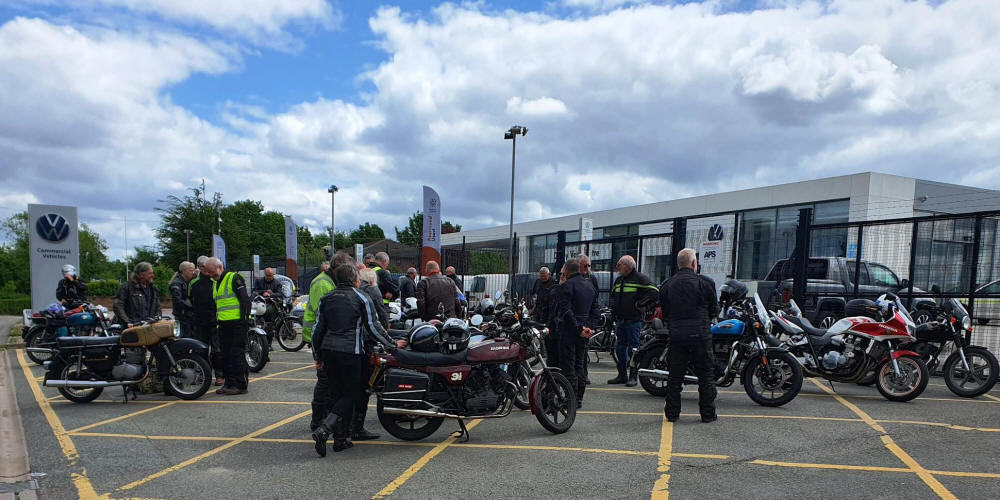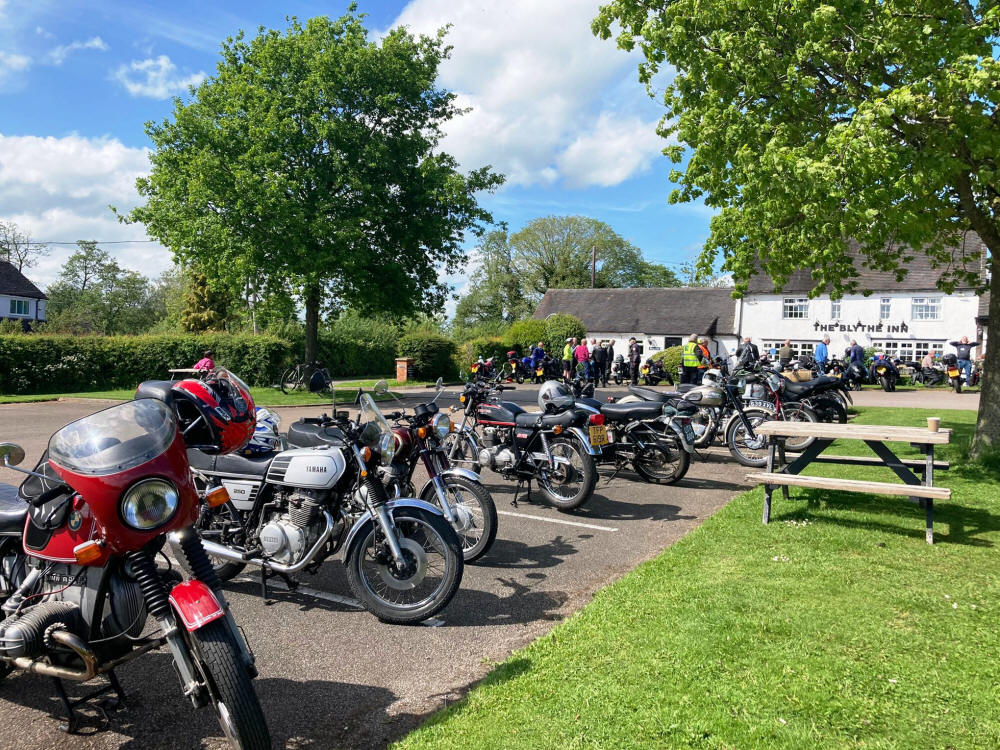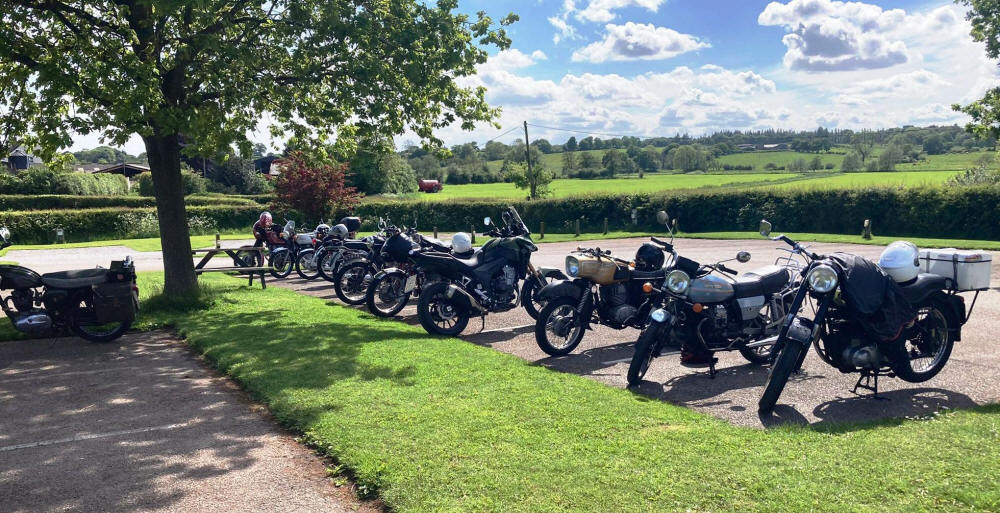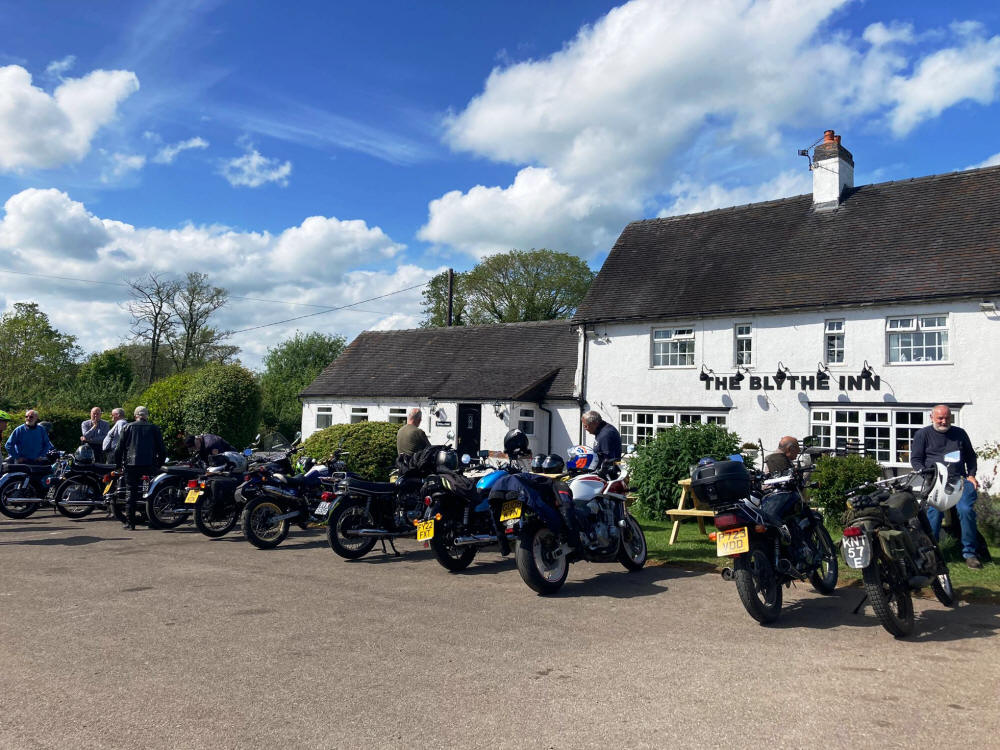 ---