North Birmingham Long Mynd Run
Vic Carington Porter has sent the following report and pictures.
On Sunday 1st May five members from the Burton Section met up at Needwood service station to go on the North Birmingham Long Mynd Run. It was a dry at the 7.30am start and quite a pleasant temperature, great for riding.
We set off towards Abbotts Bromley then Rugeley, across Cannock chase, Penkridge then bypassing Wolverhampton to Bridgenorth. On route we had one or two sharp showers but not too bad. We arrived at Tony's Diner at 9.00am, just in time to have a good breakfast before signing on to the run. Ron Higgins, the run organizer had twenty-four signed on, including three from Mansfield.
We set of on the run around 10.30am. It was a very pleasant run through Cleobury Mortimer and beyond Ludlow to Shobdon airfield in Herefordshire, were we stopped for a cup of tea and a slice of cake. We returned North through the Shropshire hills which took us over the Long Mynd with a spectacular view over Church Stretton and from there we headed back toward Bridgnorth. Just before we came to the village of Much Wenlock my engine cut out and would not start again. My fellow riders helped check the normal things, petrol, spark plugs and points but it would not start. Some of the North Birmingham lads turned up and after a bit of a chat we decided it must be the magneto so I called the breakdown who turned up in 15 minutes. Great. He unfolded his trailer from the back of his van and we were on our way. The other four continued on the run and everybody got home safely. Apart from the breakdown I really enjoyed the ride, it was a great day out. Vic.
---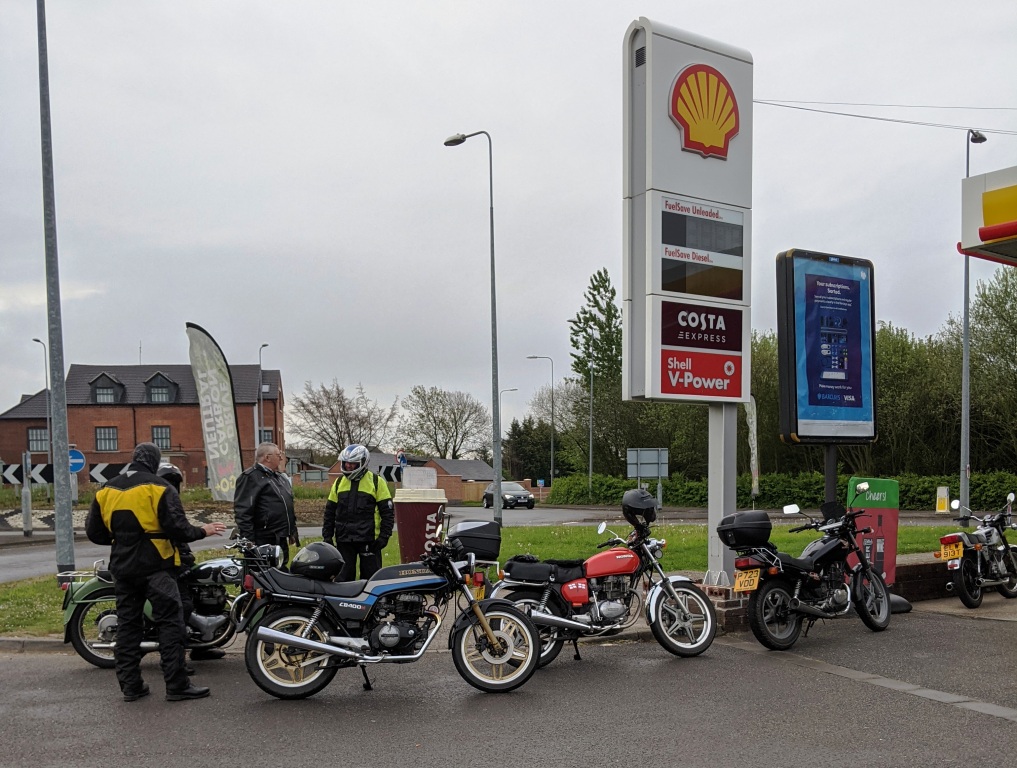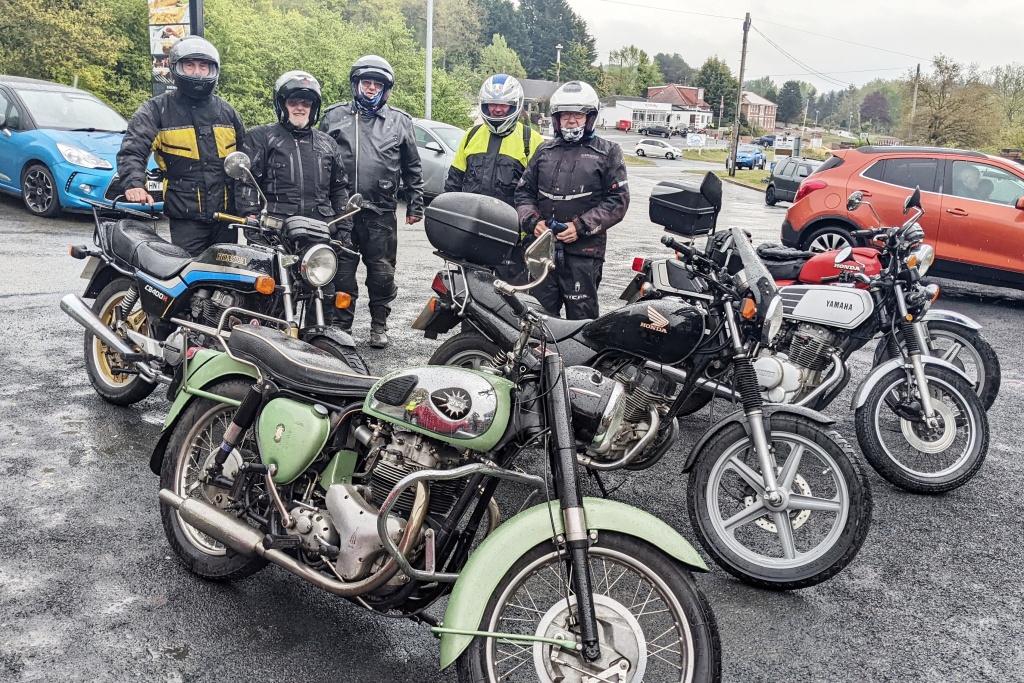 ---