Hatton Carnival 2022
I have downloaded Andy Roberts' photographs of the Burton Section VMCC at the carnival from WhatsApp. John Earp sent this short report. Thank you John. It looks as if it was a great event on a beautiful day and a good example of what members working together can do. Well done to everyone involved. Eddy.
---
I arrived at Hatton at 10.30 on Saturday morning on my Kawasaki and was very pleased to see Andy Roberts had provided our club stand with chairs, a table for merchandise, bottles of water, wood on which to stand our bikes and a large gazebo to keep cool.
Eventuality we had 11 bikes on our stand and it was interesting to see how the different makes, models and year of bike were of interest to different members of the public depending on their age and previous motor cycling experience.
There was lots cracking off at Hatton Carnival with plenty of food on offer plus stalls, funfair, live band, bar, etc.
I spent most of the day under our club gazebo to keep cool and by 4.30 it was time to leave.
Must admit it was rather hot putting all my bike gear back on to ride home but better safe than sorry!!
Thanks to Andy for organising the gazebo etc and everyone who bought their bikes and incidentally we did outnumber the scooter club next to us! John.
---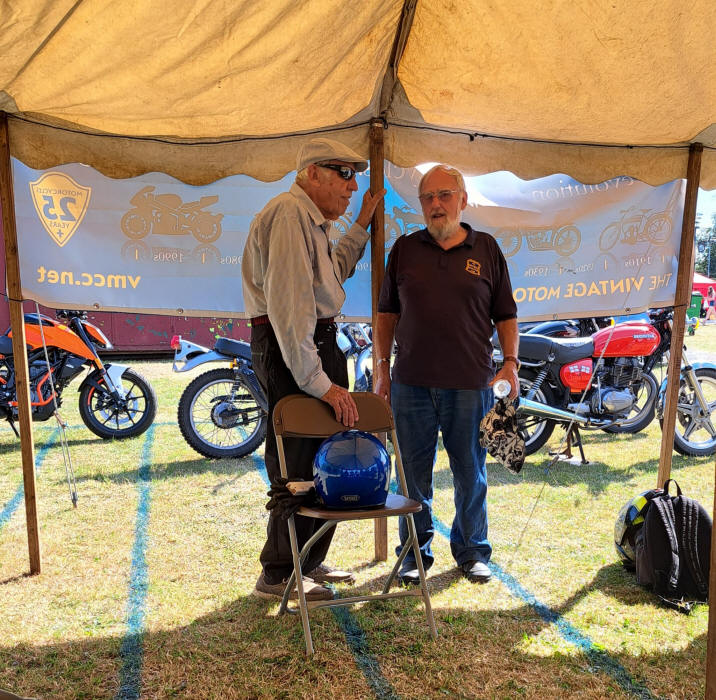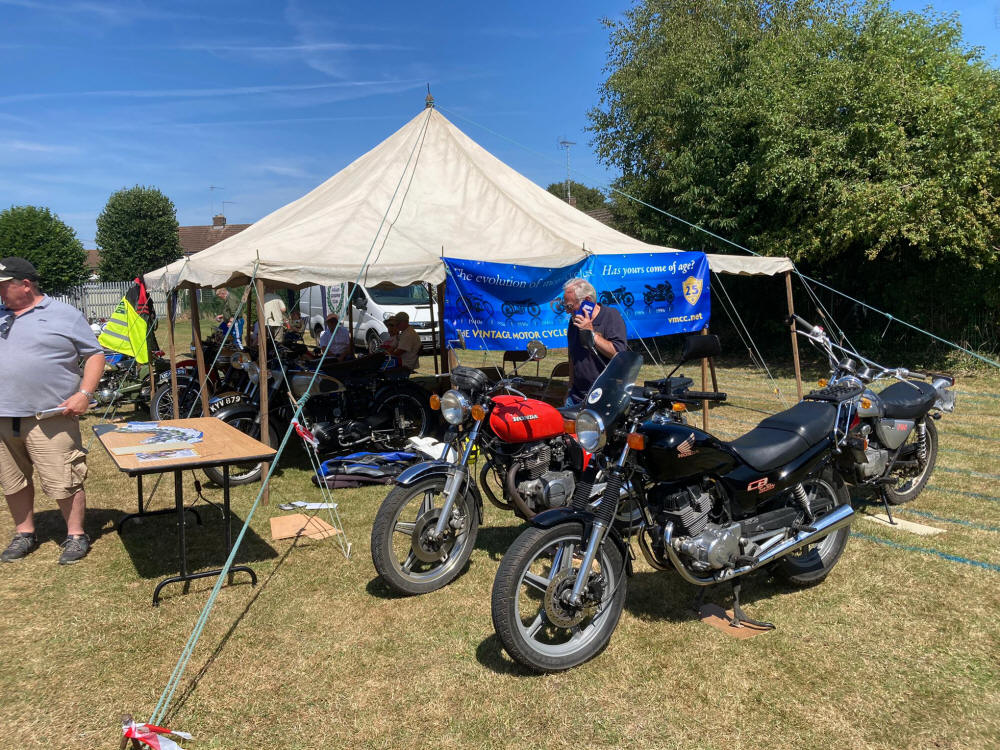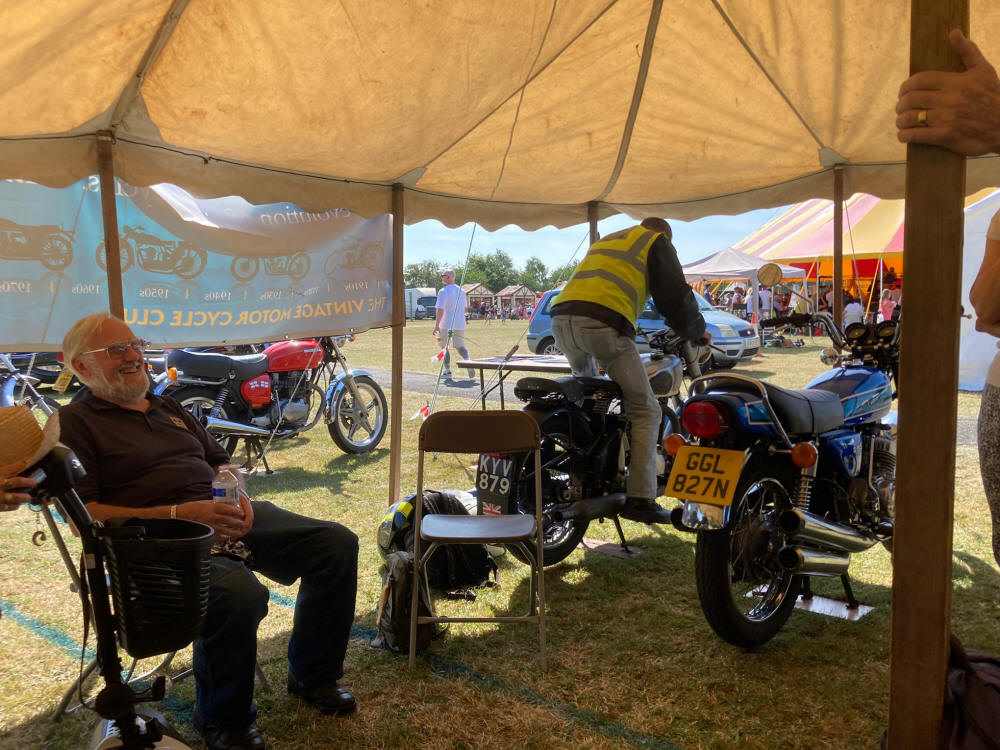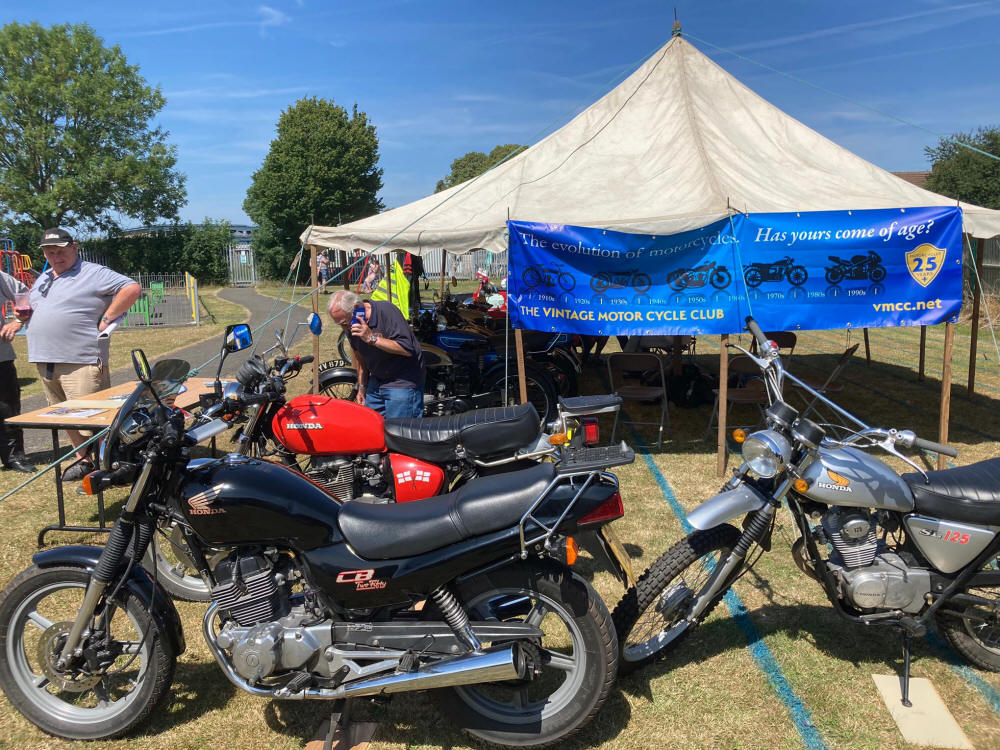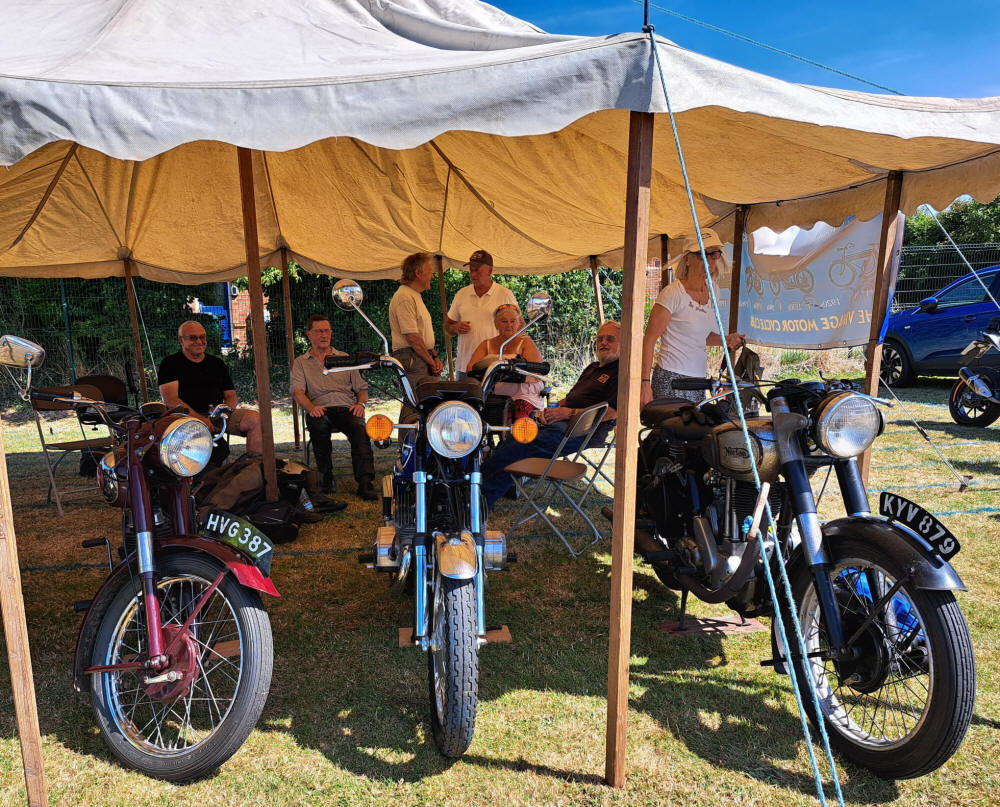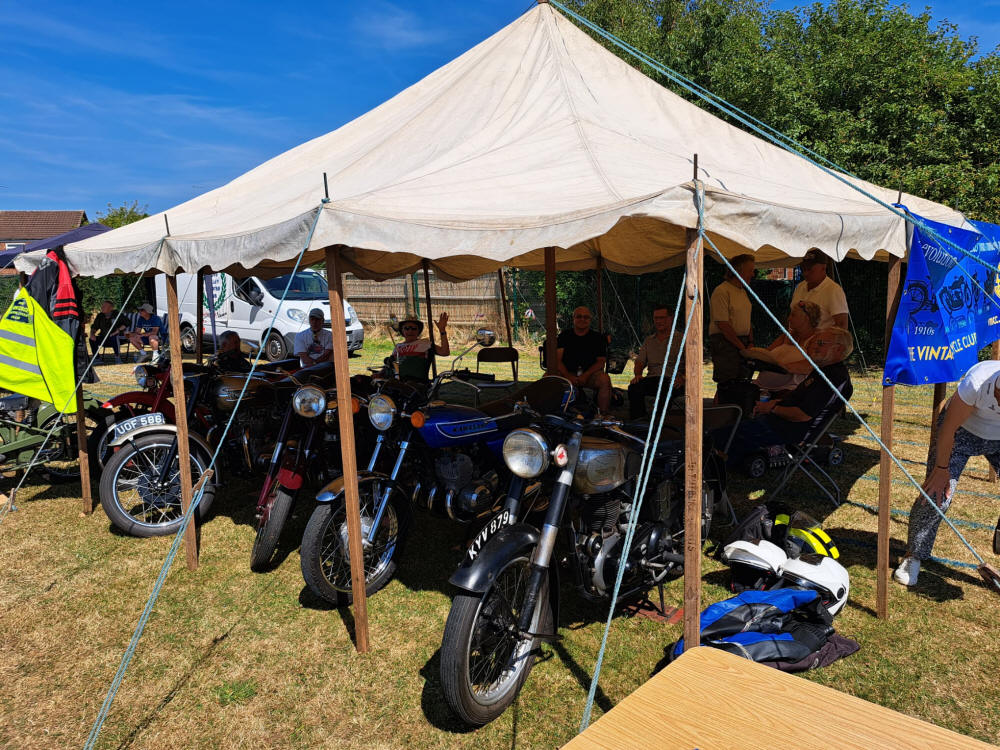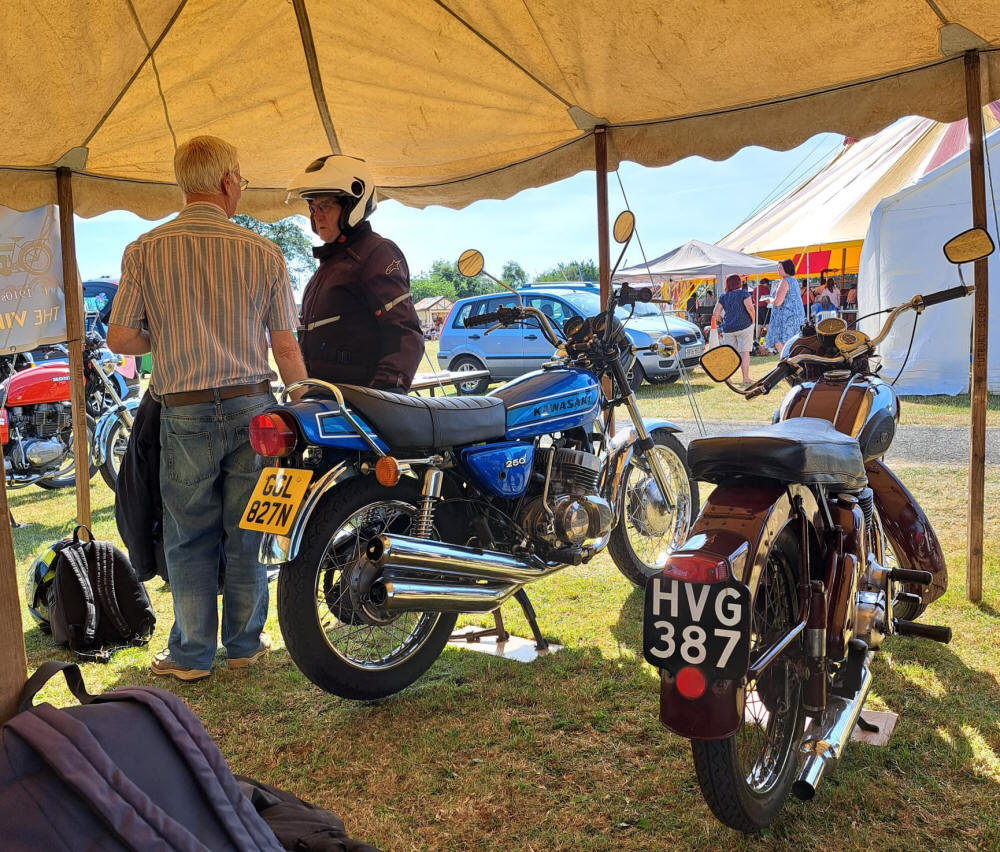 ---
Home | About | Calendar | Contacts| Event Reports | News | Section Notes | Specials-Projects-Mods | Help | About
Copyright © 2022. E. Grew. All Rights Reserved.