Chip Shop Run 2022
Vic Carrington-Porter has sent in a report on the recent Chip Shop Run and I snapped a few shots of people tucking in to their meals. Richard Ballard sorted out the route and managed to succesfully lead the group despite having to use his car at the last minute due to a bit of a hiccough his bike. A very enjoyable evening. Eddy.
On a dry sunny evening on June 17th, 18 bikes turned up at Marston's for the Chip Shop run. This was to be led by Richard Ballard, unfortunately he had a problem with his bike and so he asked if anybody would like to lead the run. There were no takers so it was agreed that he would lead the run in his car which he did admirably. It was just a short run through Tatenhill, Barton-under-Needwood, across the bridge into Walton-on-Trent and then Coton-in-the-Elms. Down one of these lanes I saw Richard reversing and thought he had taken a wrong turn but then two horses and riders came round the bend. One of the horses wanted to say hello to every one of the riders as he went past, amazing. We continued onto Overseal and down the A444 to the Urban Chef where we all enjoyed a lovely plate of fish and chips or other items from the menu. Vic.
---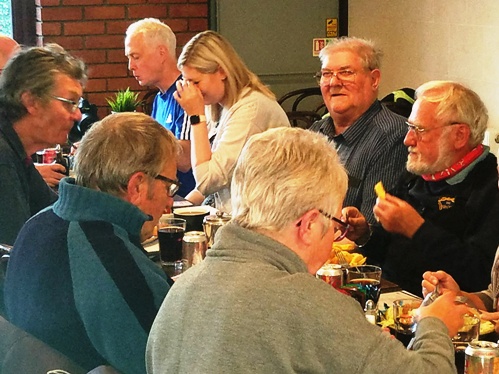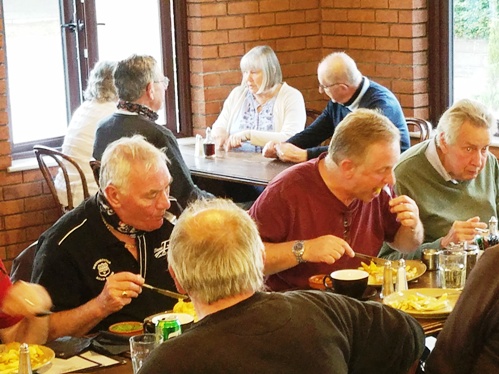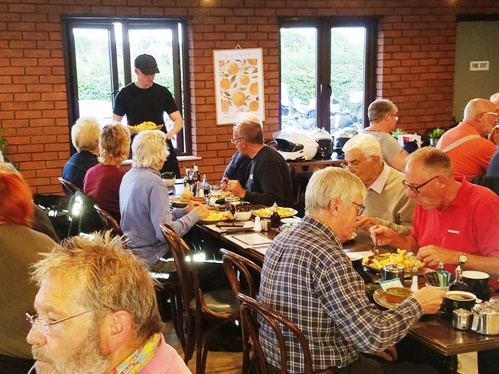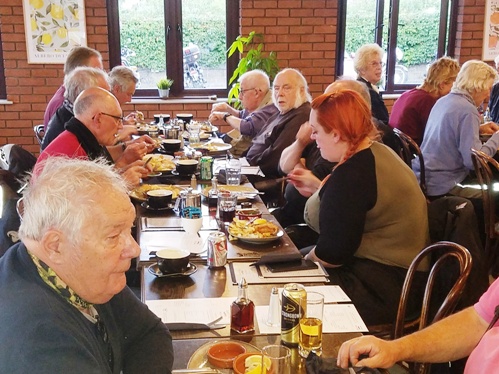 ---
Brians Photographs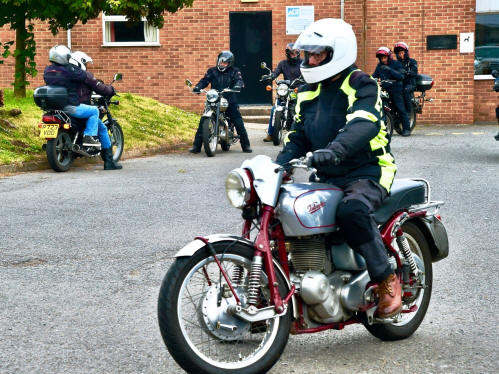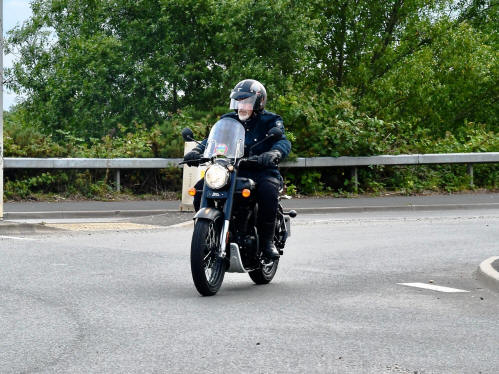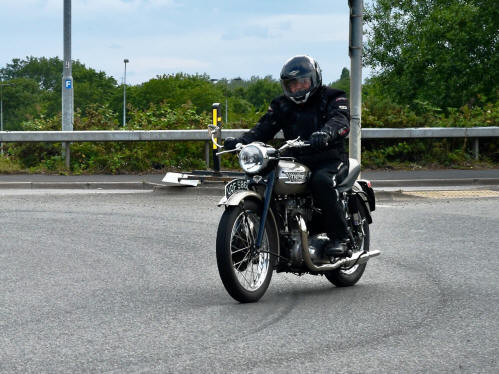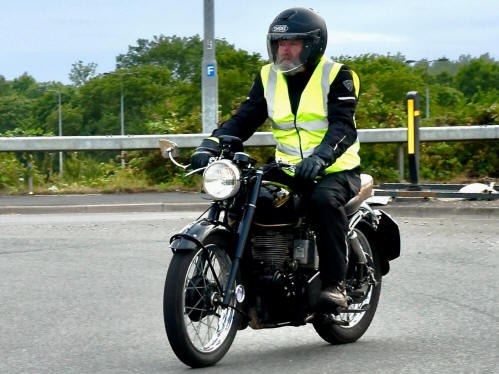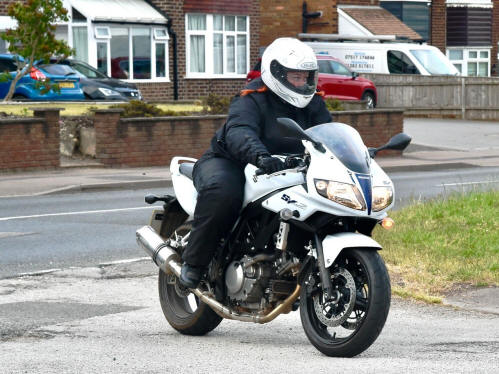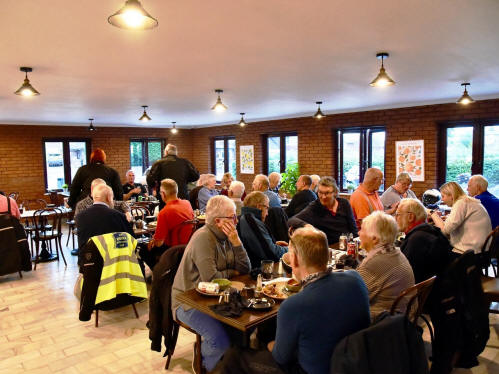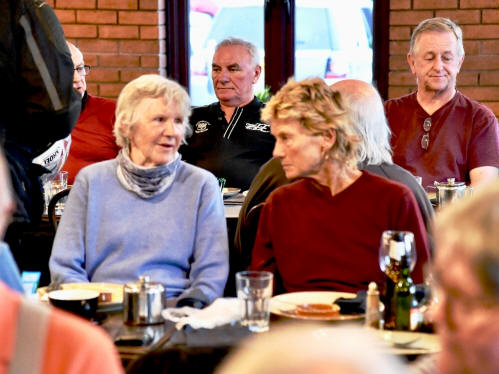 ---
Home | About | Calendar | Contacts| Event Reports | News | Section Notes | Specials-Projects-Mods | Help | About
Copyright © 2022. E. Grew. All Rights Reserved.