Issue 167 August 2017
July the 15th we had the Hatton Carnival, were we put on a good display of bikes, twelve in all of all different ages which attracted quite a few people. Many thanks to all those that helped out ant brought a bike. On the 25th of July we had the Pie and Peas run organized by Brian Slack Twenty four bikes turned up, which Eddy Grew led on a very pleasant ride around the Staffordshire lanes finishing up back at Marston's where they joined up with family members making forty-eight that enjoyed steak pie peas and chips.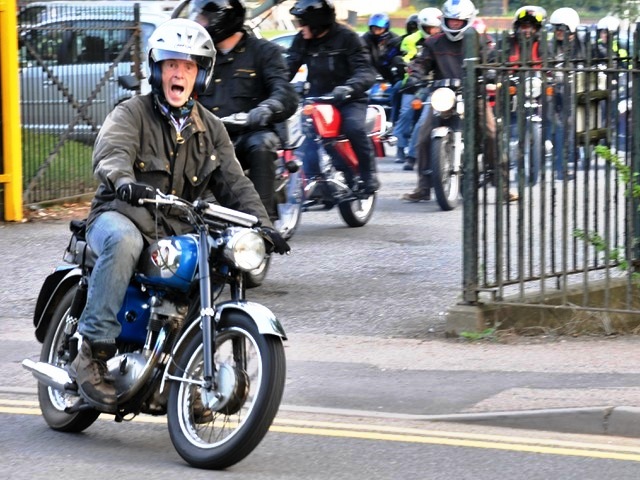 Brendan Walsh Leaving Marstons.