Taverner's Trial 2017
A report from Malcolm Bridges:
I completed the Taverner's Section Road Trial Run on Sunday 10th on my Honda 1972 CL175 and was joined by Brendan on his Mountain Cub. I had a conversation once with a Taverner's member who told me road machines did the Green Lane route so I naively thought give it a go.
Starting from the Odd House Snarestone there were 2 routes AM and PM with a carvery dinner at the half way point back at the Odd House. The AM route had 11 Green Lanes and 10 for PM. The morning run was completed without incident but in the afternoon I fell 3 times, probably due to going too slowly but also I was tired too, no damage was caused to the bike, I needed some Germoline. I will let Brendan tell you how his day went.

Thankfully the rain held off all day, until the journey home when by Measham the rain was heavy and going down Stanton Rd in Burton the bike started misfiring and going on to one cylinder. Sadly, St. Peters bridge being closed, I had to detour and the bike stopped near The Elms. I eventually got it to start again and limped home on one cylinder.
Was it a good idea - NO probably the most foolish thing I have ever done, certainly on a motorbike.
Do I regret doing it - NO I always wanted to ride off road on the bike.
Would I do it again - NO although I may be tempted on a real Green Lane machine with proper off-road tyres, my tyres are normal road tyres which quickly became useless with the recent wet weather induced mud.
Malcolm Bridges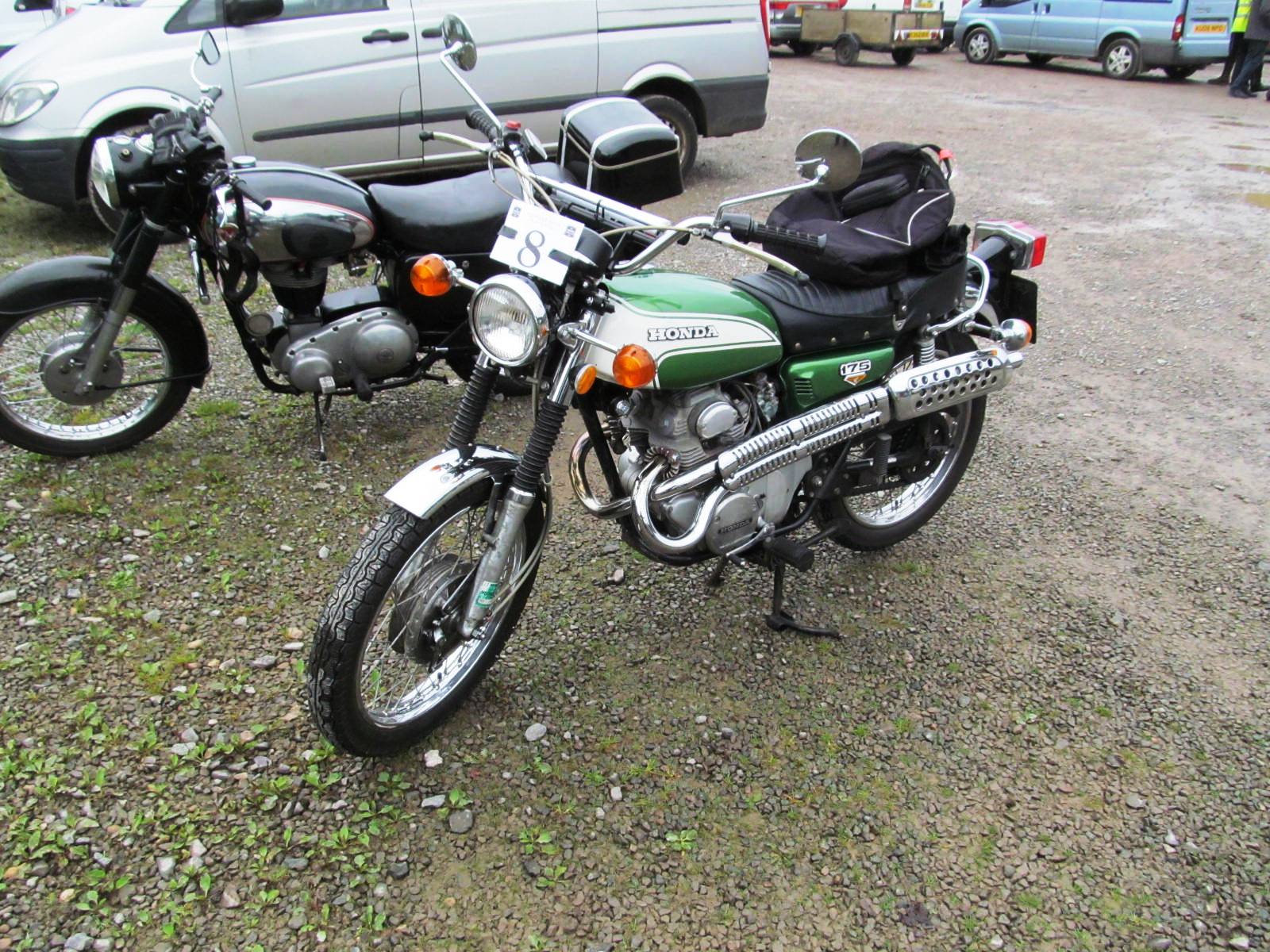 Before the start.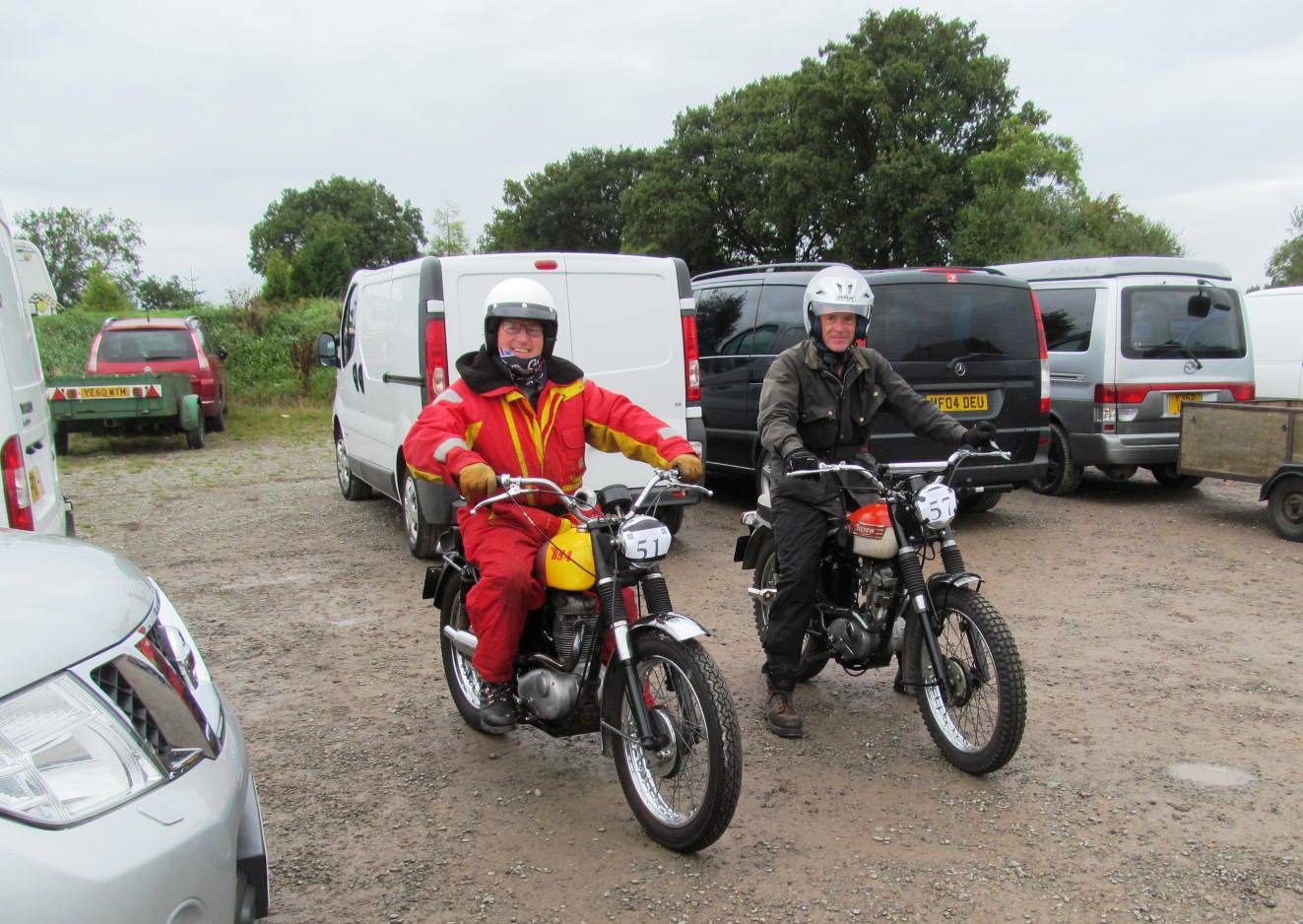 Brendan and Ian Baxter.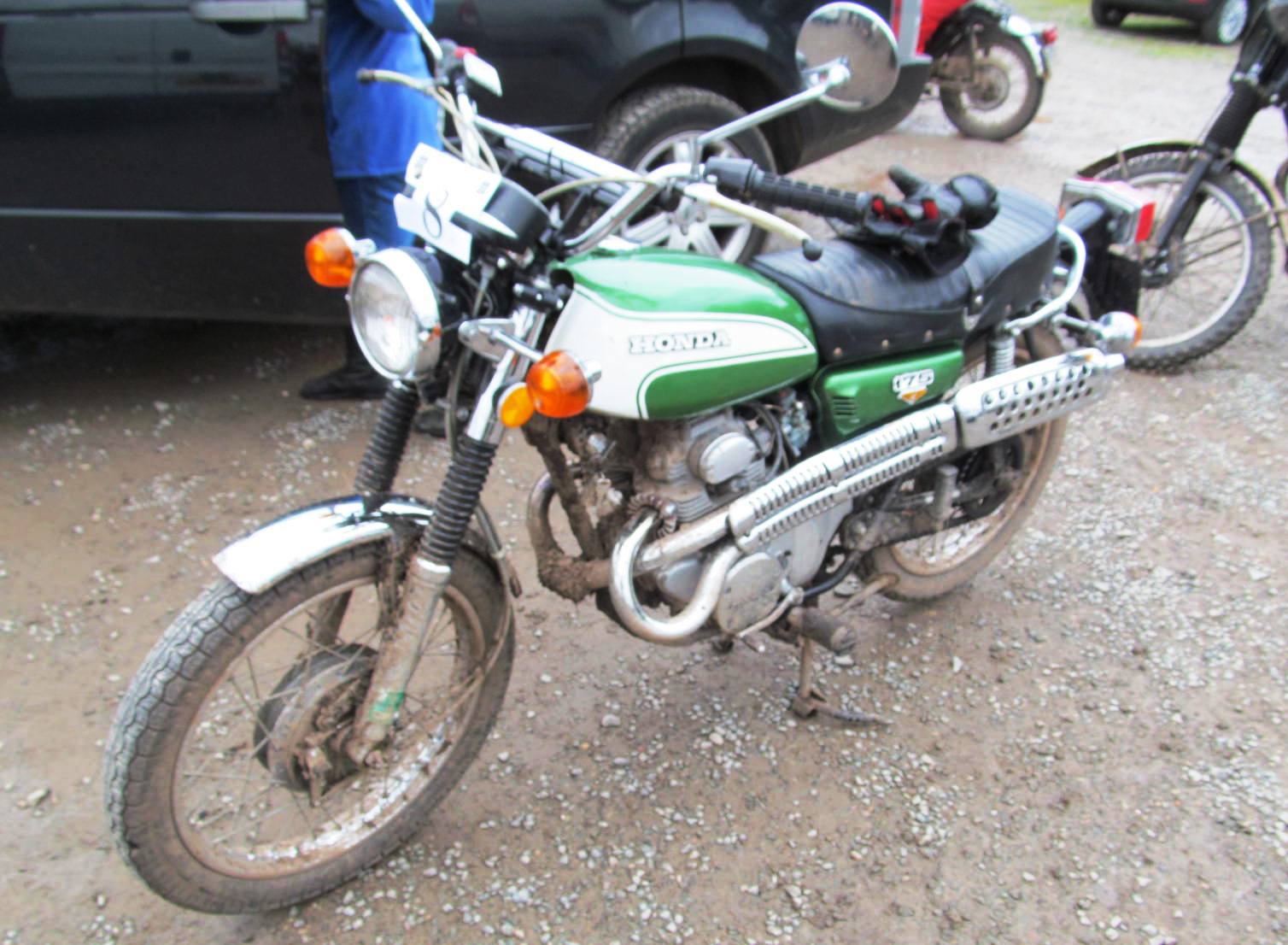 End of the morning run.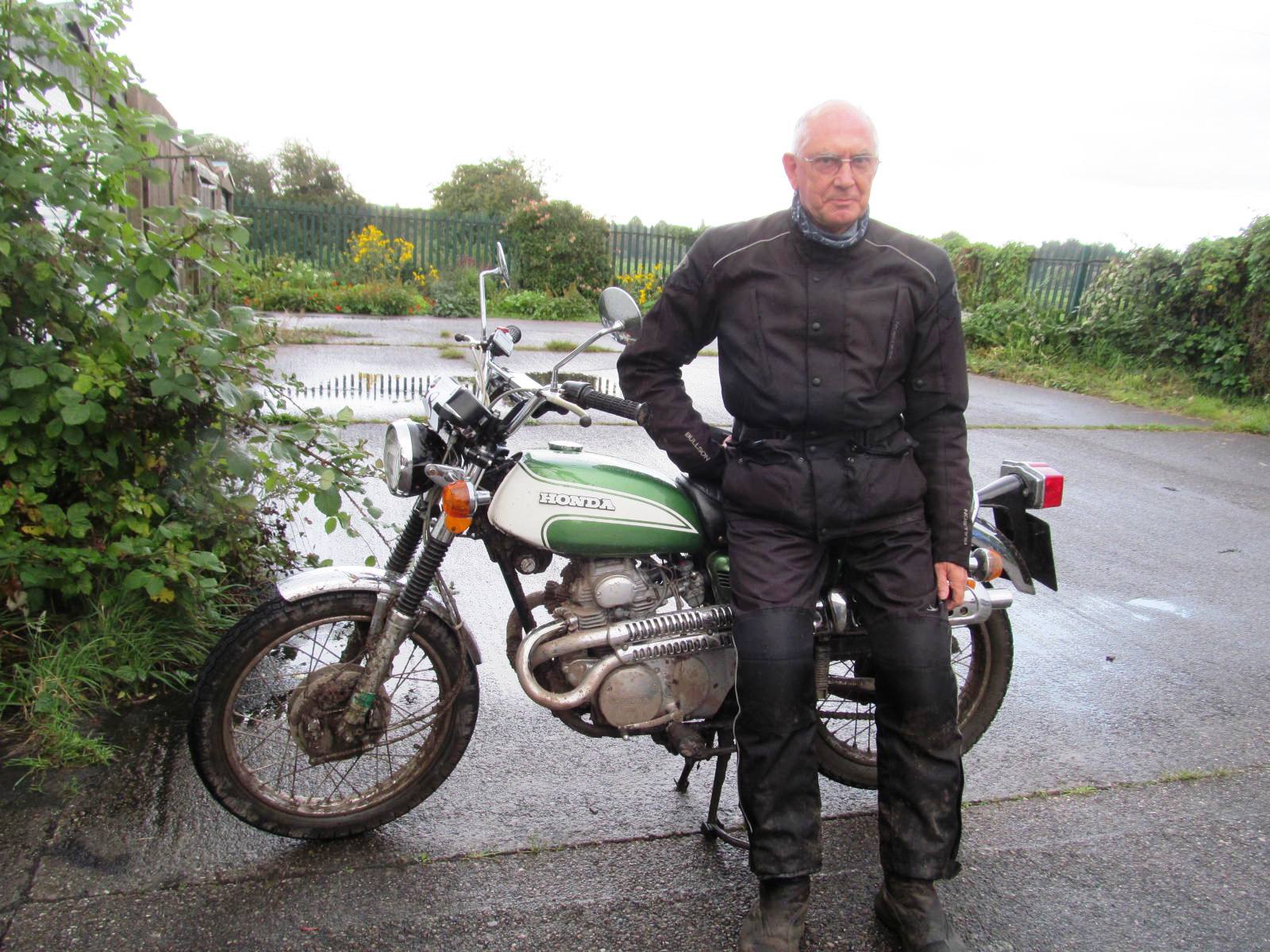 Back home after the run.