NEC Classic Car and Bike Show 2017
John Earp has sent nice report with photographs of the NEC Classic Car and Bike Show.
---
After an early start to the NEC I arrived just in time for breakfast which to be fair was very tasty if a little overpriced as usual for NEC food, but it was my choice!
Once fed and watered I began with a look around the bikes. I've never been to this show before but I'm told this hall was full of bikes a few years ago however at this show bikes were very much in the minority - sharing this hall with classic cars, traders, and even a stall selling wooden furniture!
What I hadn't realised was there were another two massive halls also full of classic cars, traders and food outlets which wasn't really what I'd expected for a Classic Motorcycle and Car show - the bikes were very much in the minority!
I did find a collection of 3 wheel 'micro cars' very interesting as many years ago a relative had a Bond 3 wheeler with a Villiers engine over the front wheel - which also had a habit of running in reverse!!
And a kind gentleman on the Morris Oxford stand kindly let me sit behind the wheel of his 1953 series MO side valve car - the same as my fathers - in which I learned to drive - it looked like an overgrown Morris Minor.
Back with the bikes I chatted with members of various clubs and saw a few familiar faces and was amazed to see a price of £11,995 on a 1970's Kawasaki 250 triple similar to mine!!
In conclusion once you've paid the entrance fee, paid for parking and had a breakfast/meal - you'll have spent around £50 - so it's not a cheap day out but I'm glad I went as I normally go to the NEC Motorcycle Live show and it was a nice change. John Earp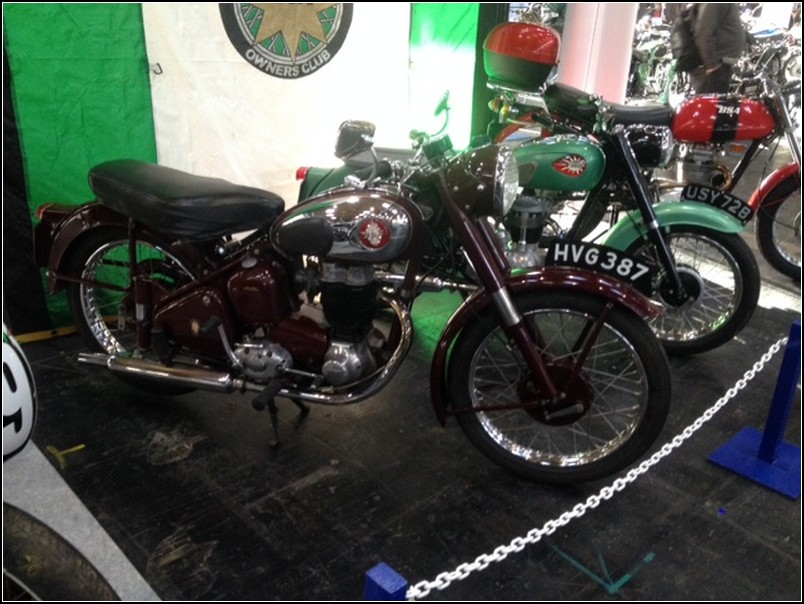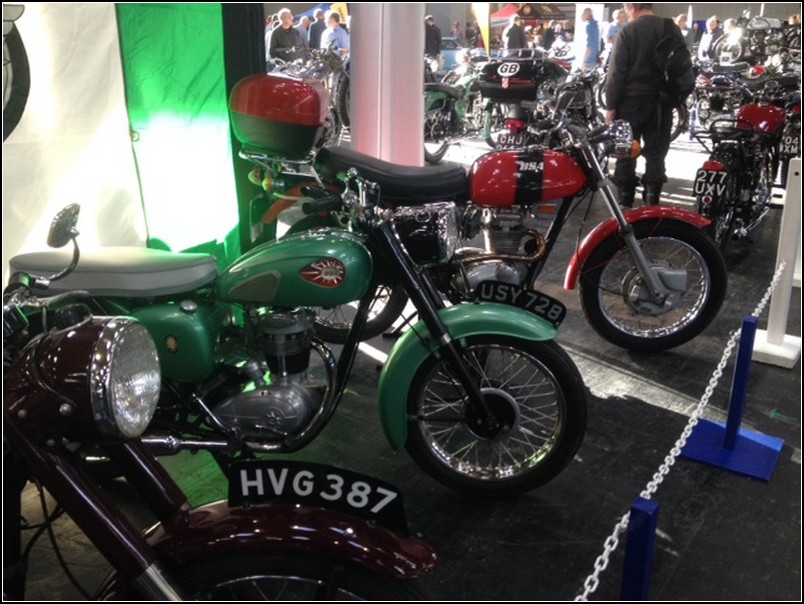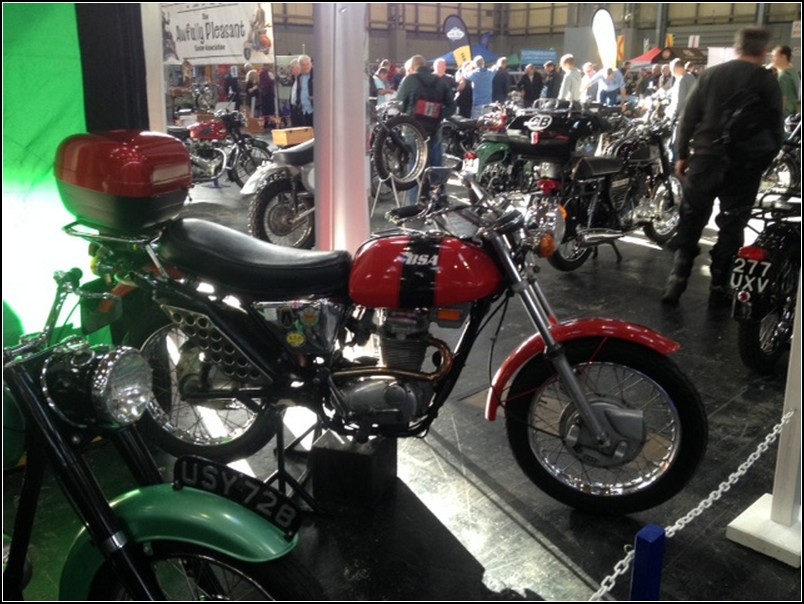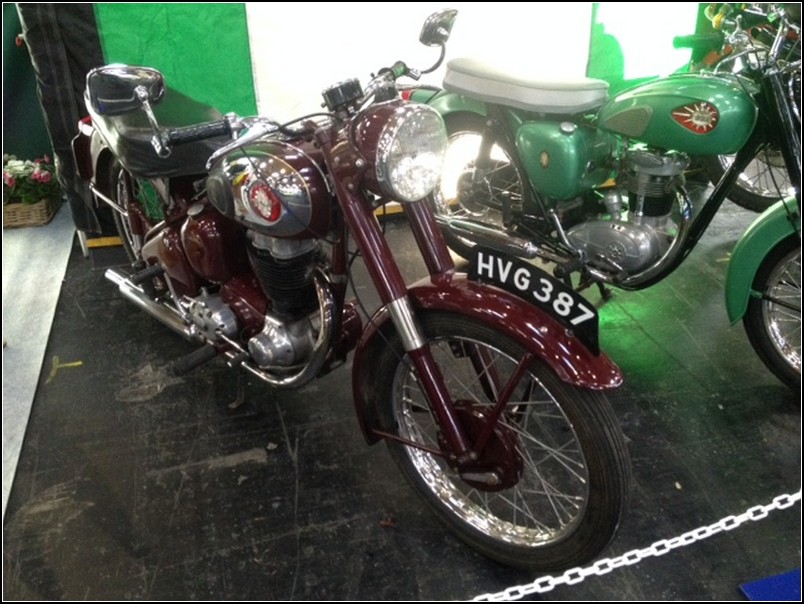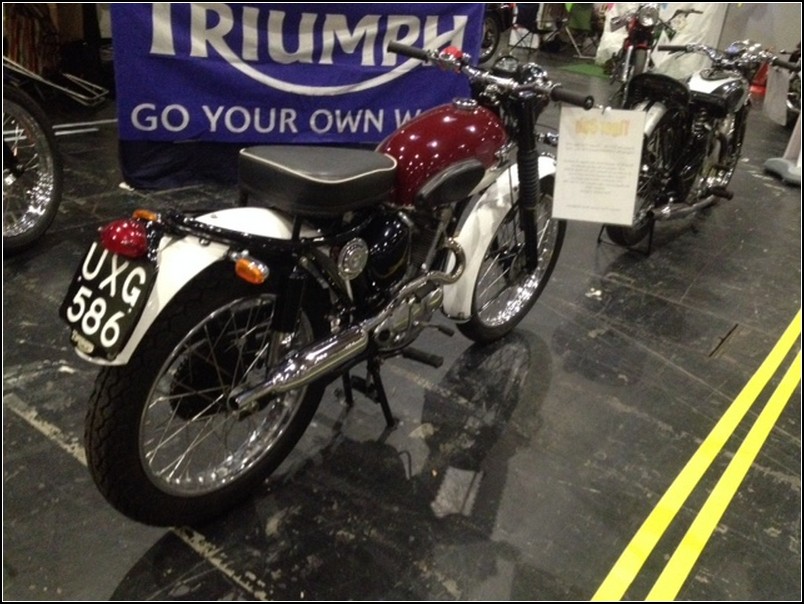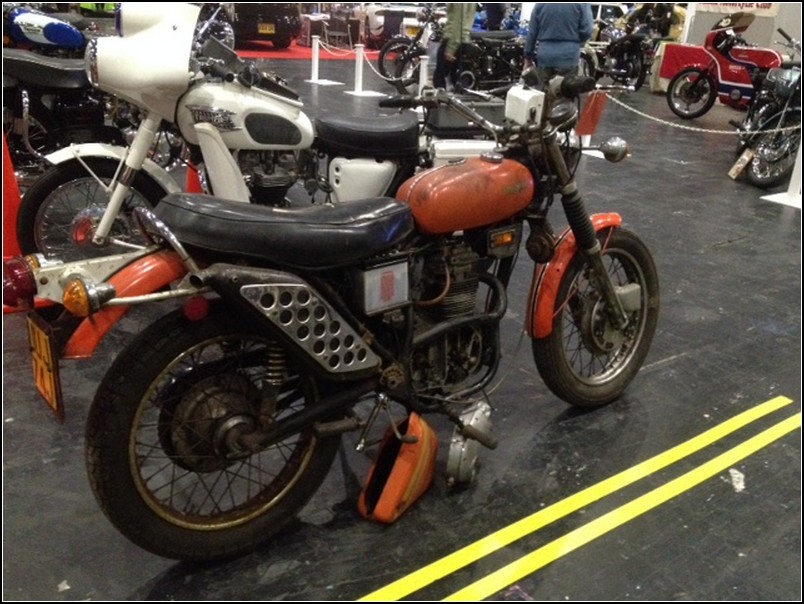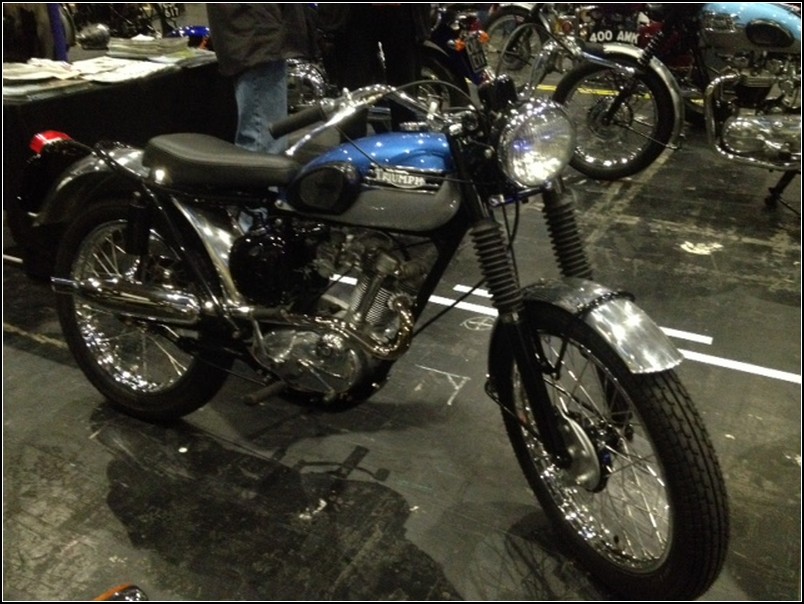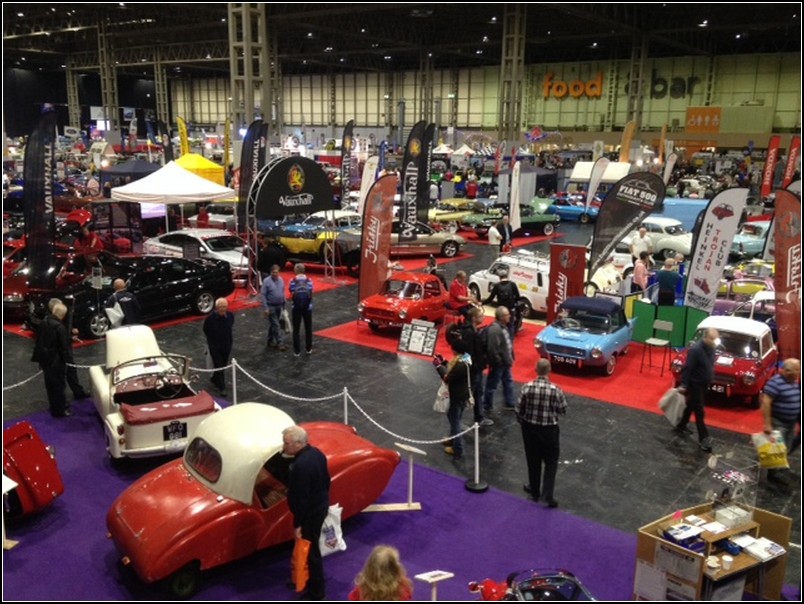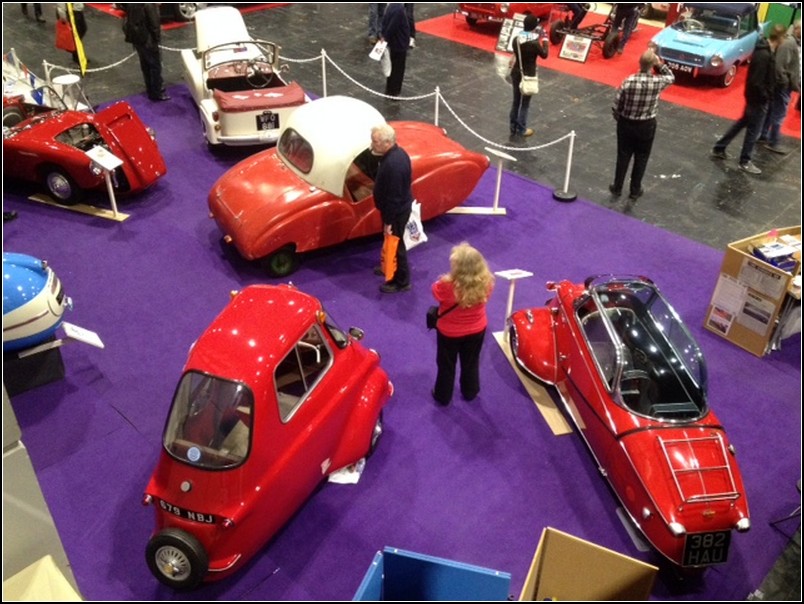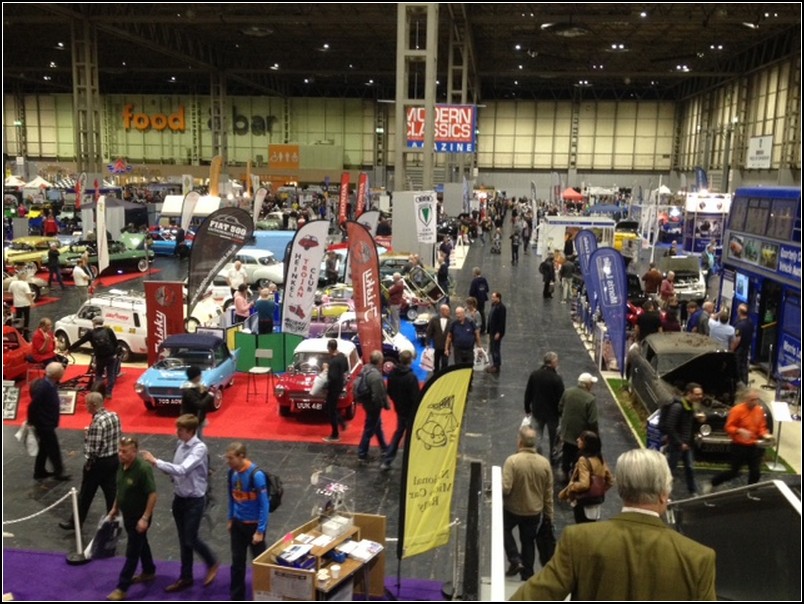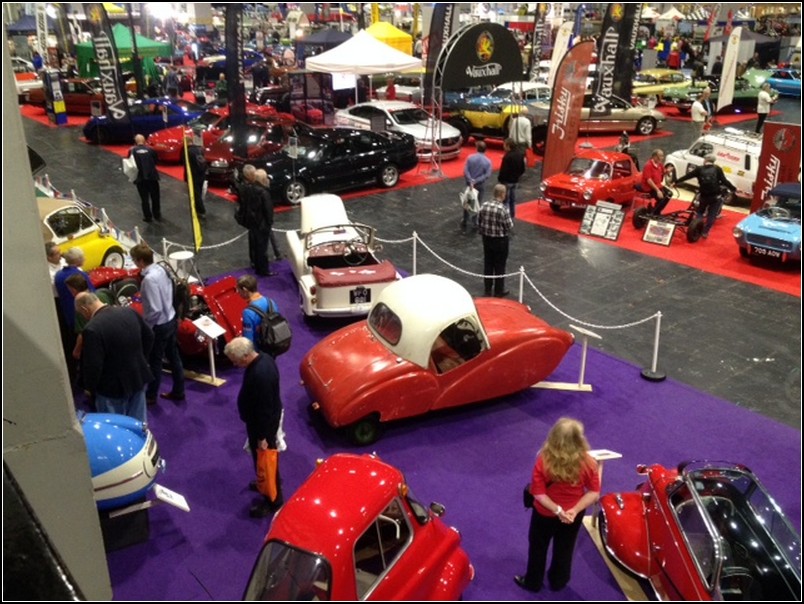 #bond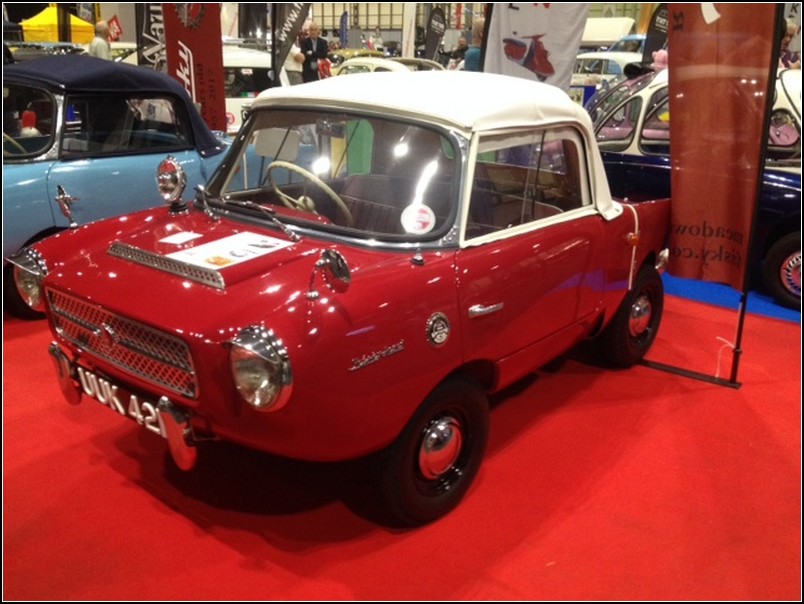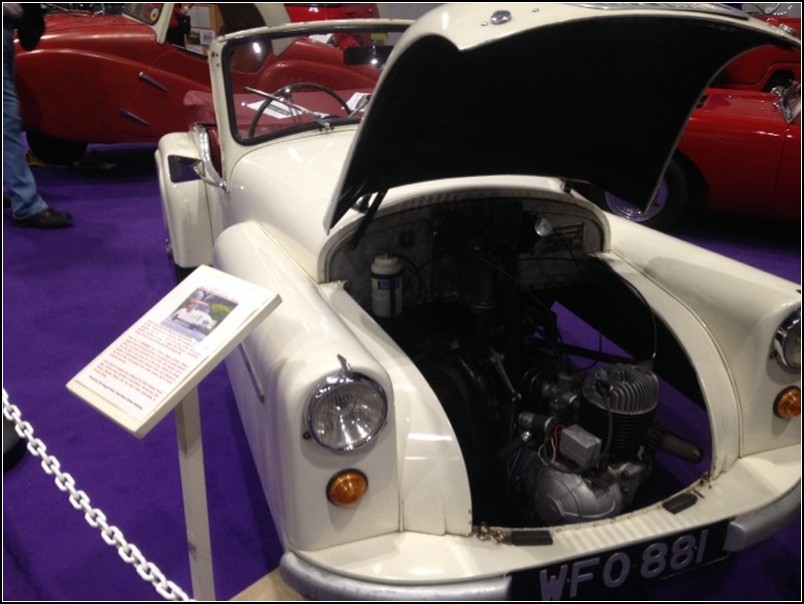 Gloria tells me they had one of these in the early 60's. There was only a door on the passenger side. Eddy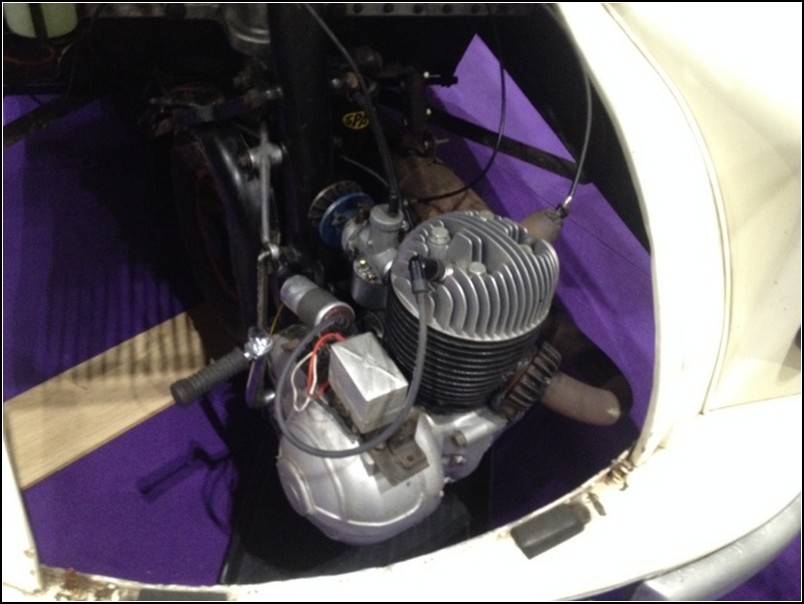 If you stalled it the passenger had to get out to let the driver out who lifted the bonnet to use the kickstart! Eddy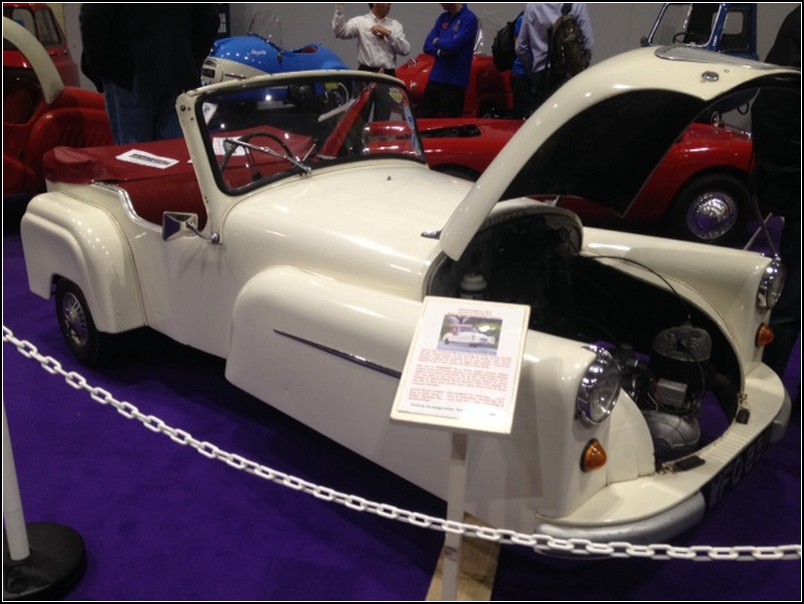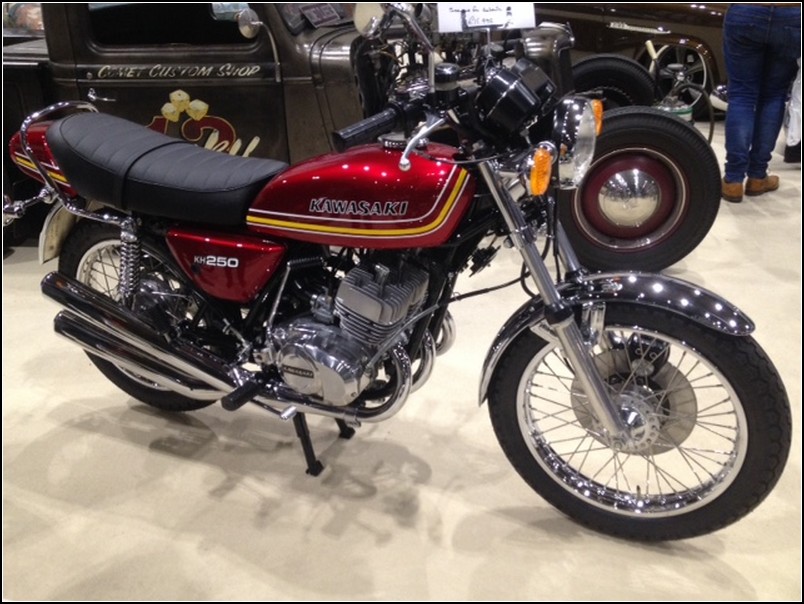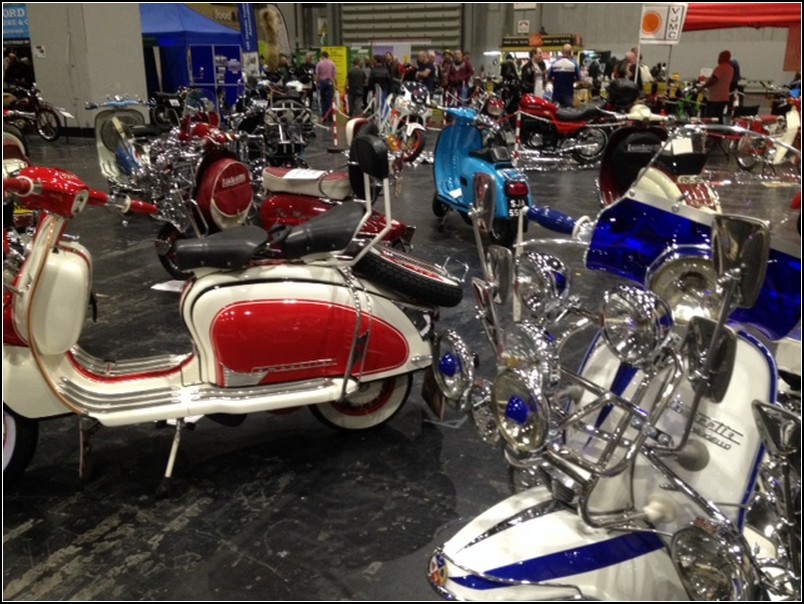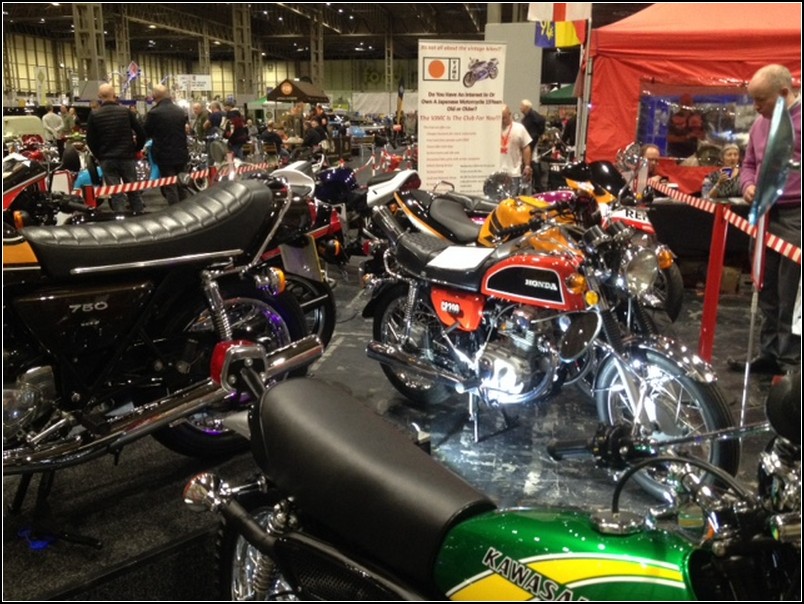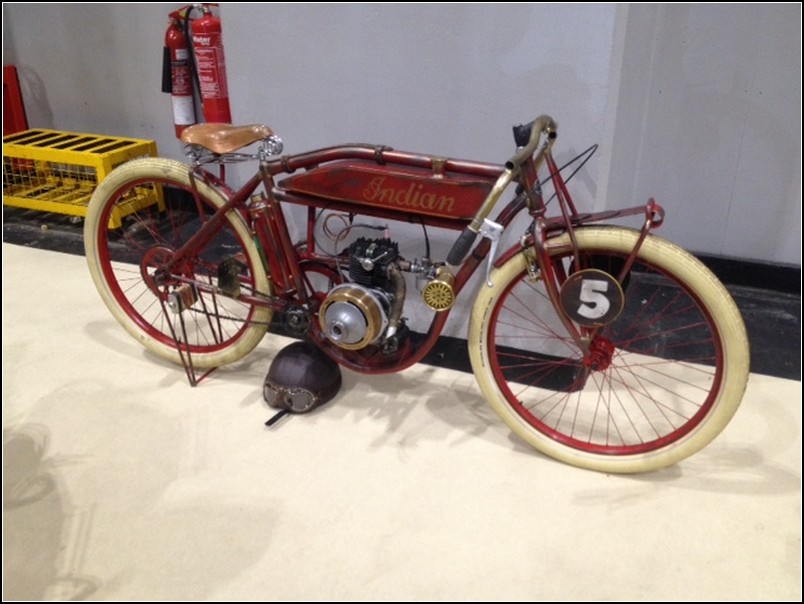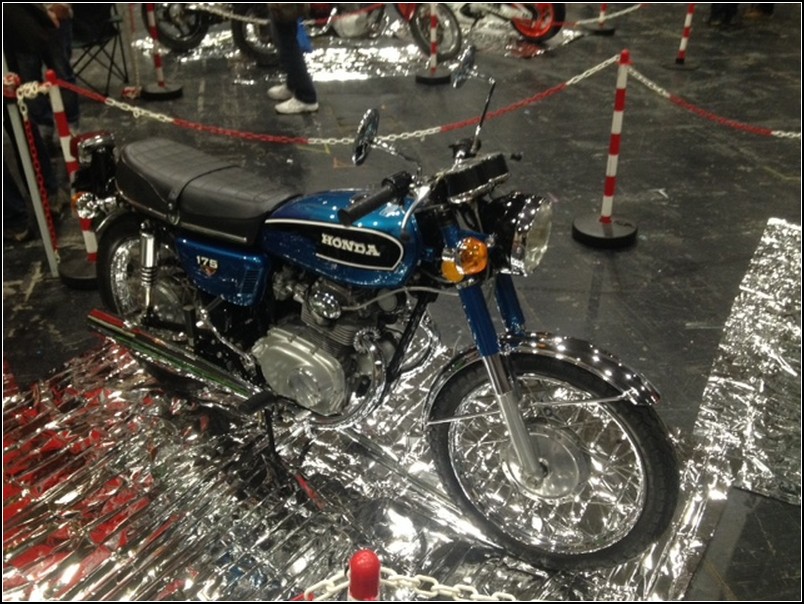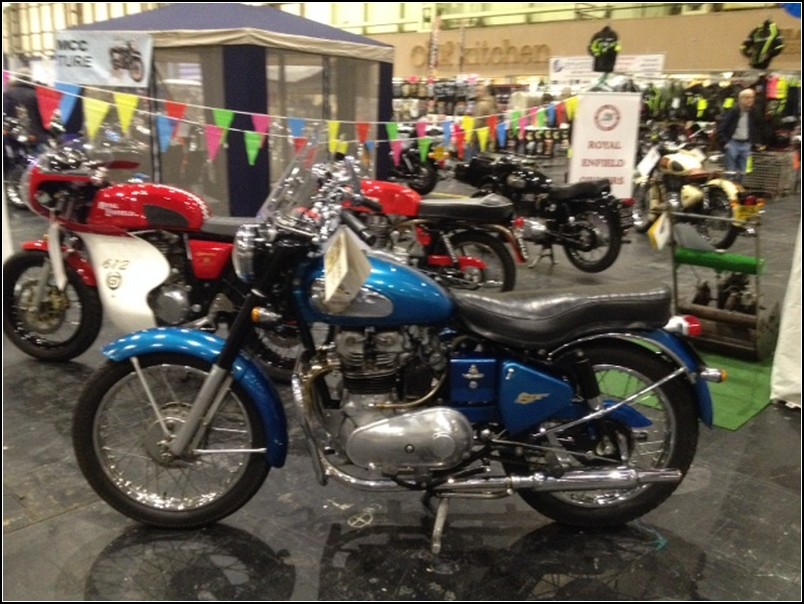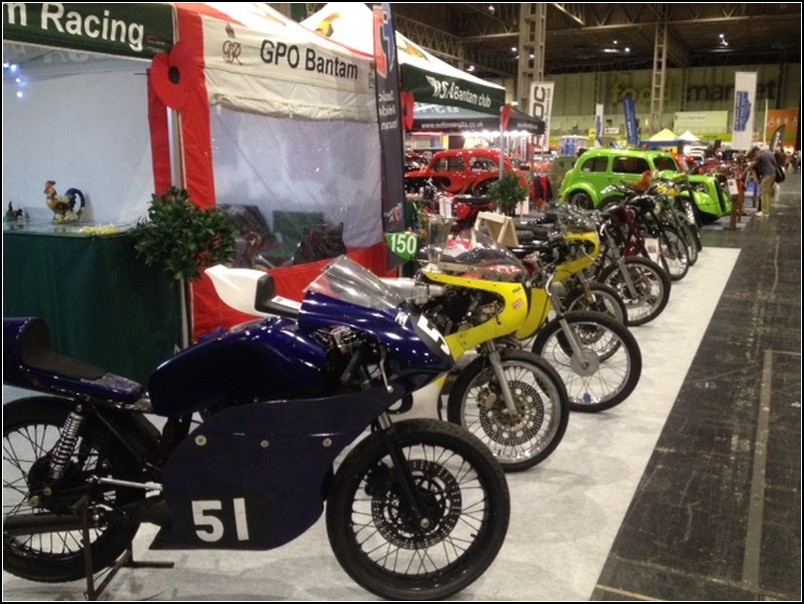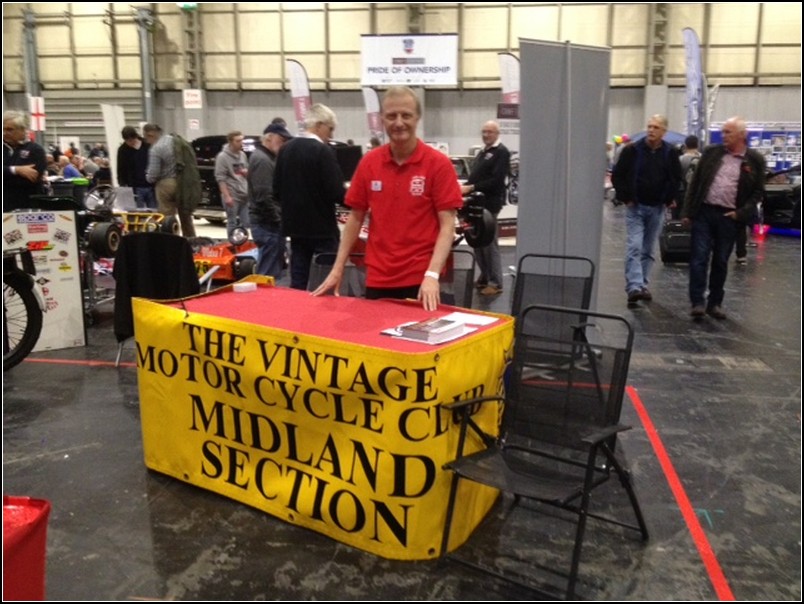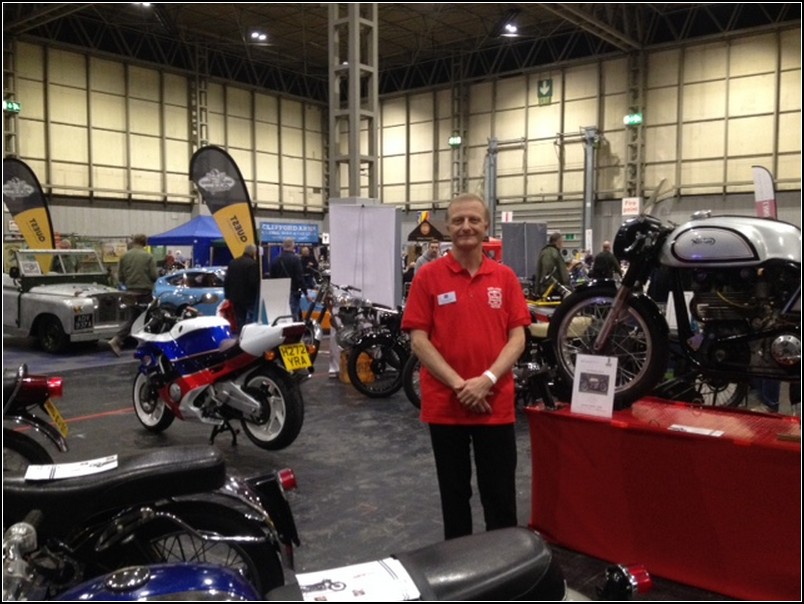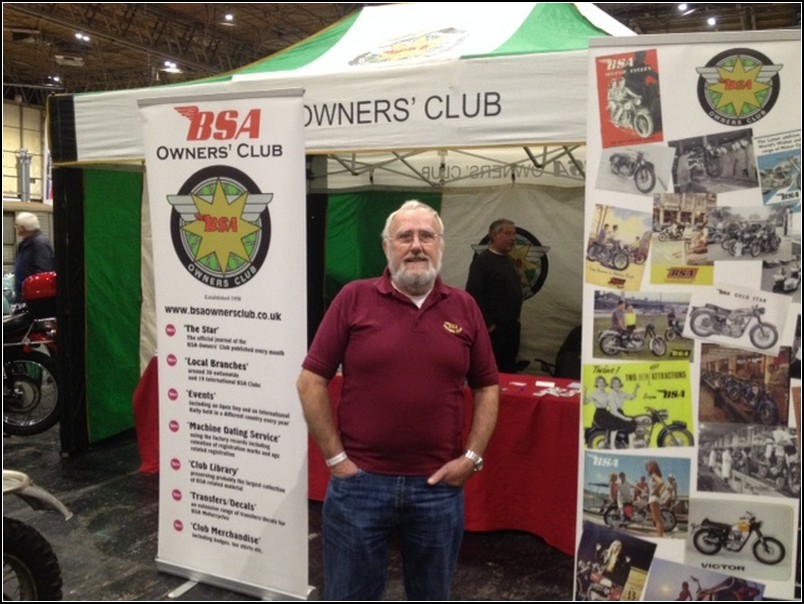 This young man looks familiar.