Malcolm and Justin's visit to the AMA Vintage Motorcycle Days at Mid-Ohio Circuit & Road Trip
On the 3rd of July Linda and myself flew out, Manchester->Toronto->O'Hare Airport Chicago and after delays and missed connection we finally arrived late evening at our overnight stay and met up with Justin Harvey-James who had arrived earlier in the day from Heathrow.

The next morning we took the hotel free shuttle back to the airport to pick up our car from Hertz, we chose a Nissan Sentra. The first leg involved a drive of around 415 miles to Medina, Ohio where we would meet my daughter, grandsons and others for a meal at the Quaker Steak and Lube, a motor sport themed restaurant, and transfer Linda to their care, she was staying with them. Then the short drive to our hotel in the little town of Mansfield where we would stay for 3 nights while at the Mid-Ohio. Mansfield is where the film Shawshank Redemption was made.

The AMA Vintage Motorcycle Days is a massive 3 day event with a swap meet, seminars, Motocross, Hare Scrambles, Trials, Road Racing, Live Music, Wall of Death, trade and club stands and motorbikes everywhere, we heard someone refer to it as the Woodstock of Motorcycling, Justin calls it the Wild West of Motorcycling, both seem to fit. This years sponsor was American Honda, their 60th Anniversary and CB750 50th so displays and demo rides on current models available, we didn't sample though. On the Saturday night at Ashland County Fairground, 25 miles north, there is Flat Track Racing on a ½ mile oval, using I think pea gravel, we went along but unfortunately the weather was too bad and eventually was postponed to the Sunday. The guest of honour was Bubba Shobert who I had a good chat with, along with one of his mechanics from back then.

On the Sunday afternoon we drove down to Columbus for a 2 night stay, on the way we saw the Ohio Railway Museum, so we called in for a quick visit which involved a ride in an old carriage pulled by a small diesel loco, strangely the majority of the guides appeared to be enthusiastic teenagers.

Monday we set off on our planned visit to the AMA museum at Pickerington on the south of Columbus. During the journey and knowing we had some spare time the TomTom told us there was an Automotive & Fire Engine Museum nearby so a detour was made. It turned out to be a fire engine factory, one of several belonging to Sutphen. They kindly allowed us to have a tour of their museum which was 2 buildings full of cars. The biggest surprise was a Daimler DS420 Limousine complete with a Derby registration plate fitted [CRA 667L]. Justin had already spoken to the AMA library archivist at Mid-Ohio unfortunately he had gone home ill but while walking around we met up with Bubba Shobert's ex-mechanic again and some AMA execs one of whom helped Justin with some bike details.

On Tuesday a visit to the United States Air Force Museum in Dayton, vast in size and free to go round with just a small charge for a map. The highlight was to see Bockscar the B29 Superfortress which dropped the Atomic bomb on Nagasak. I am not trying to glamourise it but it is a piece of history. I had already seen Enola Gay at Washington. After the museum we visited Humphries Cycle Shop who Justin had spoken to at Mid-Ohio and invited us round, he had a Triumph dealership until they went bankrupt in the 80's, he still had his workshop and it was full and I mean full of old bikes, shelves full of used and original boxed spares.

Wednesday was Indianapolis day, a visit to the museum, I opted for the tour of the circuit in a bus, with Homer the driver, at the end we stopped at the start/finish line to view the yard of bricks, and for those who wanted to you could bend down and kiss the bricks, apparently it is a custom, I declined just happy to kneel on them.

Thursday we visit the National Motorcycle Museum in Anamosa, founded by the late John Parham, his story with J&P Cycles is quite touching. We are now in the state of Iowa having visited Illinois, Indiana and Ohio, our overnight stay is in a town called Savanna, we were told by the lady at NMM in Anamosa that it is a motorcycling town something like Matlock, it has a Motorcycle Motel but the recent reviews weren't good, the lady confirmed that, she also told us to go to Poopy's Bar, she said the bar seats have a certain theme, we didn't get to go there. On our walk round town I saw a name I recognised, 'Frank Fritz Finds', anyone who has never watched American Pickers will not understand. Justin and myself decided to call in a bar called Iron Horse Social Club, again it has a small museum of bikes which we never went to look at, but while sat at the bar talking to the girl serving, there was just the three of us, 2 men walked in and started looking at the bike behind us and taking pictures, the girl excitedly tried to quietly ask if I watched American Pickers, I do and she confirmed who one of the men were when they walked back out, he is Dave Ohrt a goto man in the series the other man was Jerry who owned the bar we were in and other businesses in the street. When we walked out they were sat outside and asked who we were and why we were in town and for the next 90 mins they talked and showed us round Jerry collection and workshop. Justin knew of another Museum for Friday, not far away but you had to ring him or take a chance, he was a mate of Jerry's so he insisted on ringing him and arranging our visit next day.

So Friday and off to Norm's On Any Sunday Museum in Polo, it is in an old church, hence the name, and what a collection he has, bikes of all types, but his favourites are Triumph and Husqvarna, he also has much memorabilia. His name is Norman Carrol and knows about Norman motorcycles but has never been able to find one over there. The rest of the day involved driving back towards Chicago and visiting the Ilinois Railway Museum, the biggest in the USA, we hadn't got long there so only really scratched the surface on the visit.

Saturday involved a change because we had time to spare, I had planned to return the car that night instead of Sunday morning, so we drove up to Milwaukee to the Harley Davidson Museum, original plan was to go by train on the Sunday. We struck lucky because it was Wild One's Vintage Motorcycle Rally, a charity day the club run. The museum is fantastic, I am not a Harley fan but I do now understand the enthusiasm for them, and what a great crowd of people. There was a solitary Triumph parked up among the Harleys in the judging area, the owner thought it highly amusing when we spoke to him, he was surprised they allowed it in. And so to Downtown Chicago for our remaining 4 nights, it was hectic but we found the hotel even after TomTom kept losing her gps signal in the skyscrapers, she continued giving the right instructions but our map display didn't match, after checking in it was back to the airport and return the car and the cta train back to the city.

Sunday was to the Museum of Science and Industry to see U505 the submarine captured by the US Navy off Africa during WW2, and at night a walk to the Greyhound Coach Station to meet Linda after her journey from Cleveland.

Monday we went up the Willis Tower Skydeck to stand on a 4ft wide ledge on the side of the building, 103rd floor a height of 1,353 feet, followed by a water taxi ride to Navy Pier where there is a beach of sorts and a paddle in the lake then down to the Natural History Museum to see SUE the largest T.Rex fossil found.

Tuesday our last full day was a visit to the Aquarium, they have recently bred another Beluga Whale, I think a guide said this is the 6th, it has just been allowed out to public viewing at 2 weeks of age. On the return Journey Linda and myself got off the bus and finished the journey on the overhead railway which circles around the Loop, after getting off I saw the sign which marks the start of Route 66.

That completed our visits and road trip, we covered a total of 1,747miles in the car over 10 days. If there is any interest we would be happy to put together a talk and film show for a club night.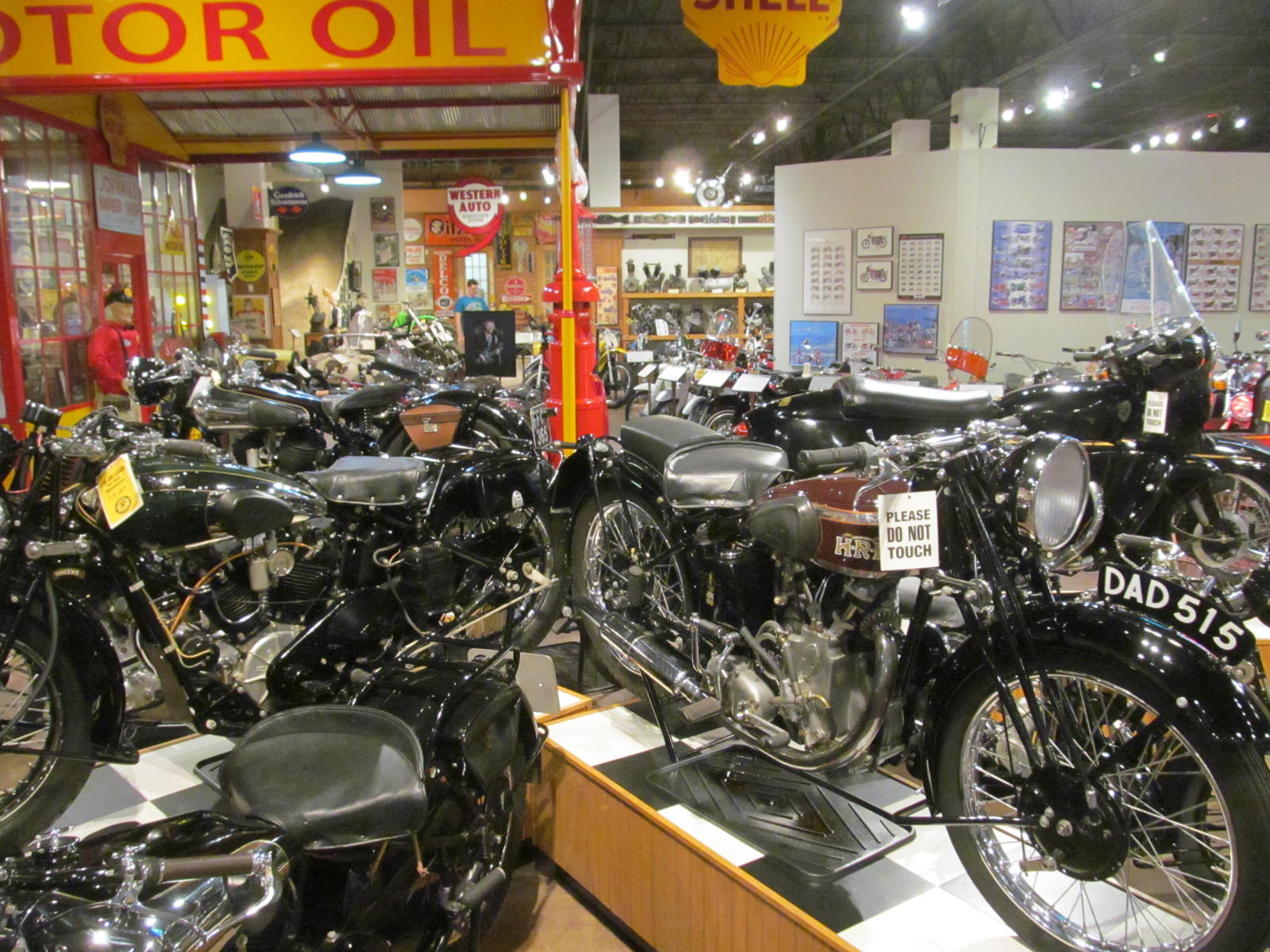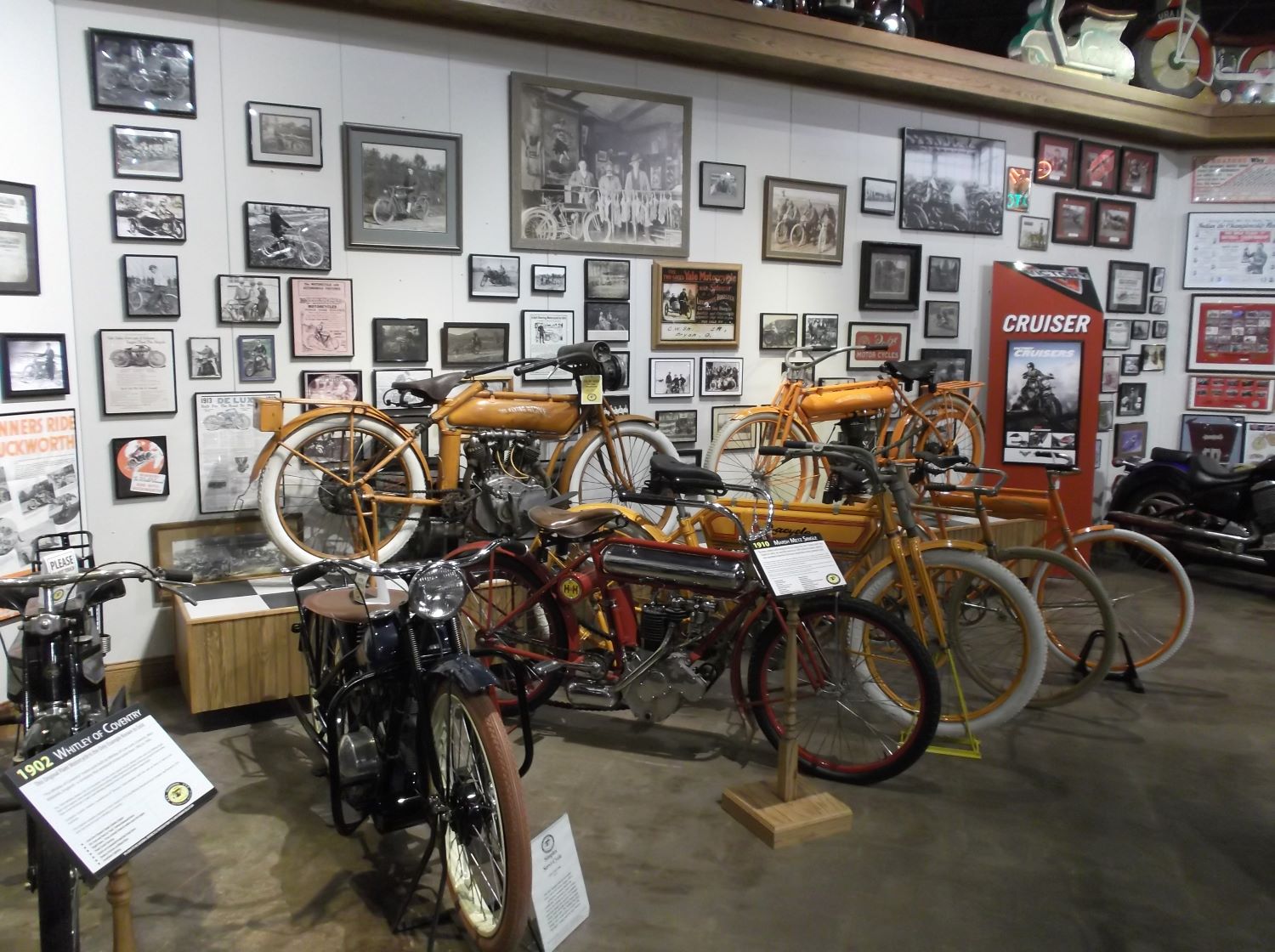 National Motorcycle Museum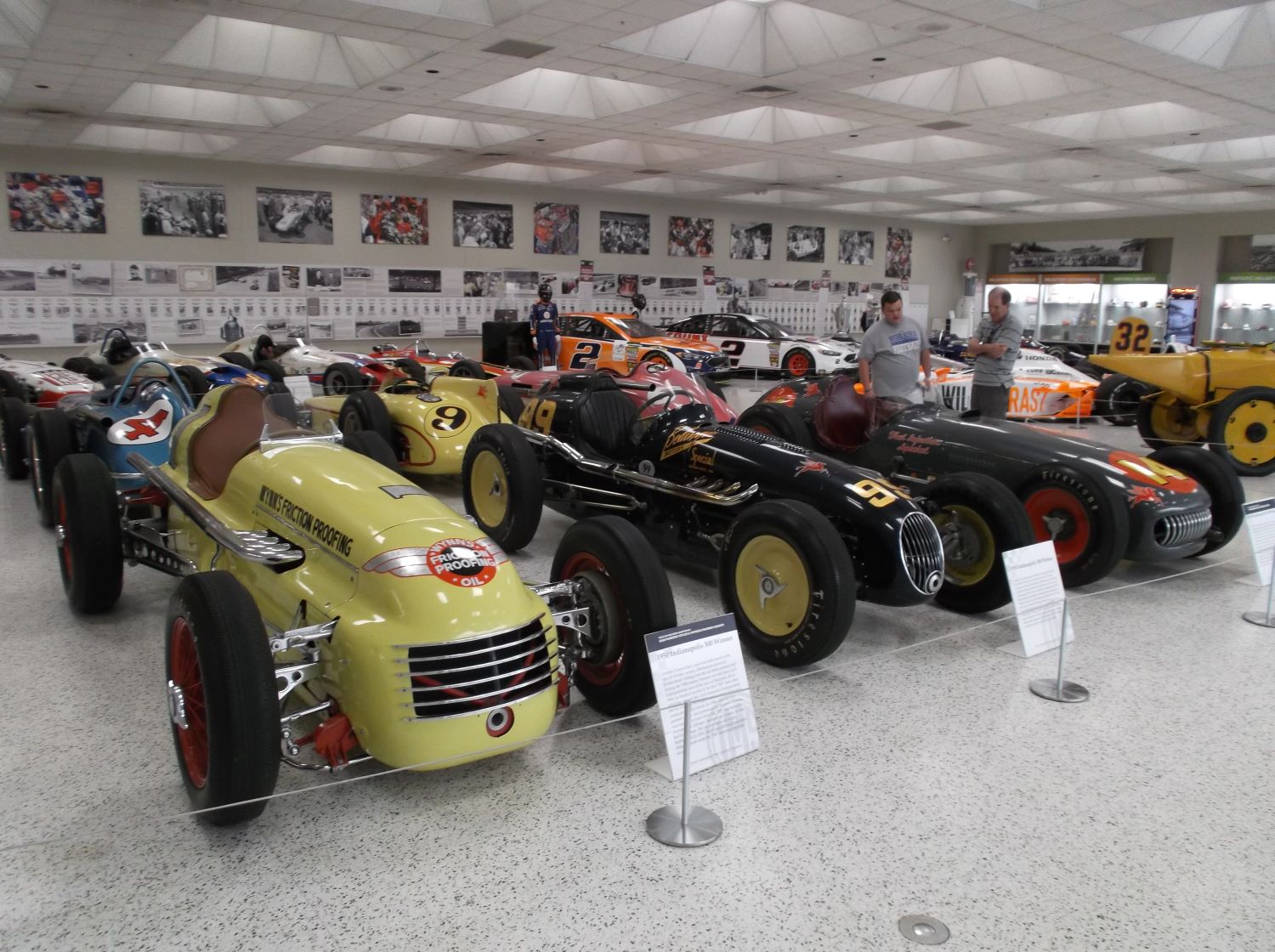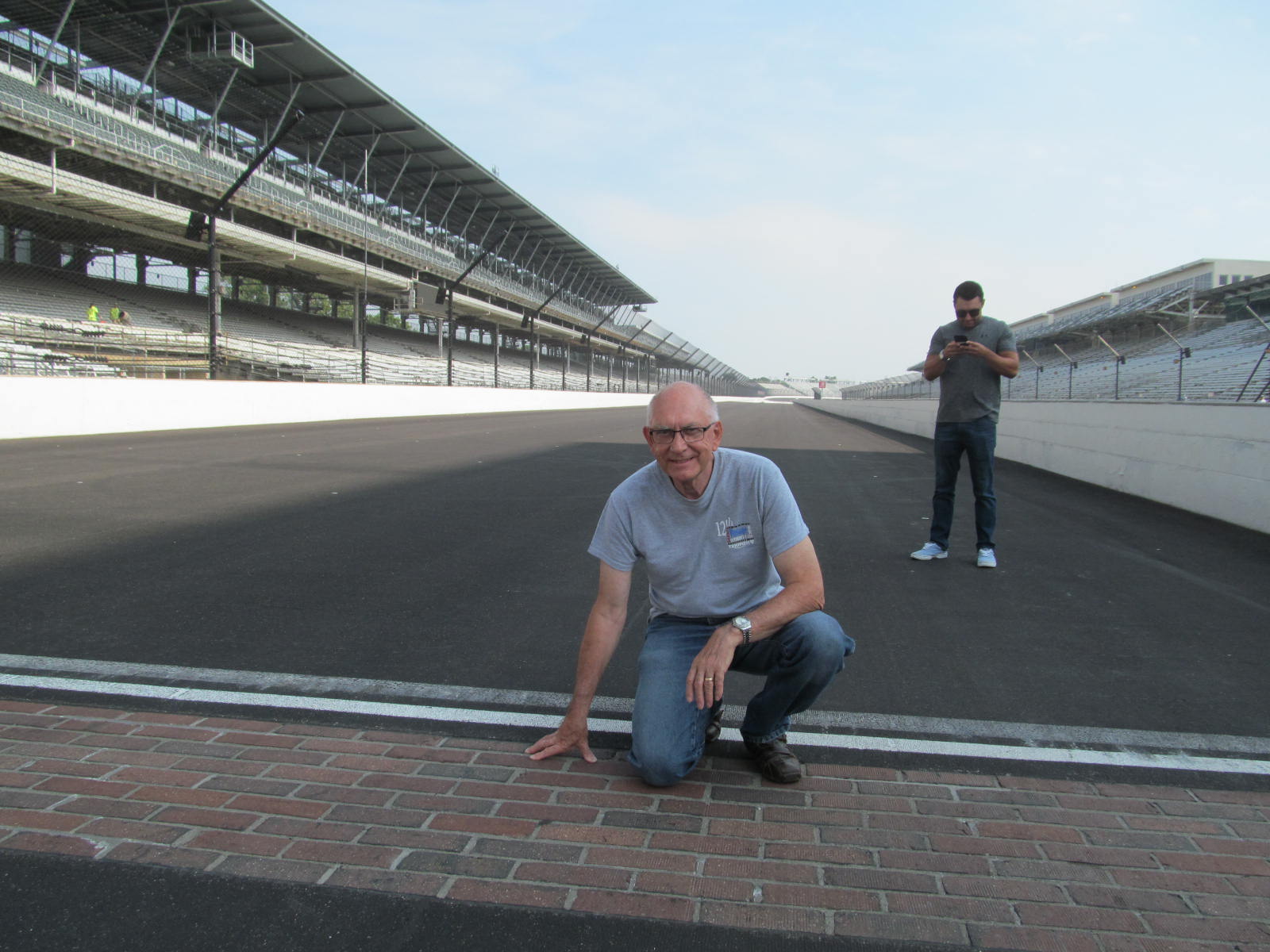 Indianapolis Museum Yard Off Bricks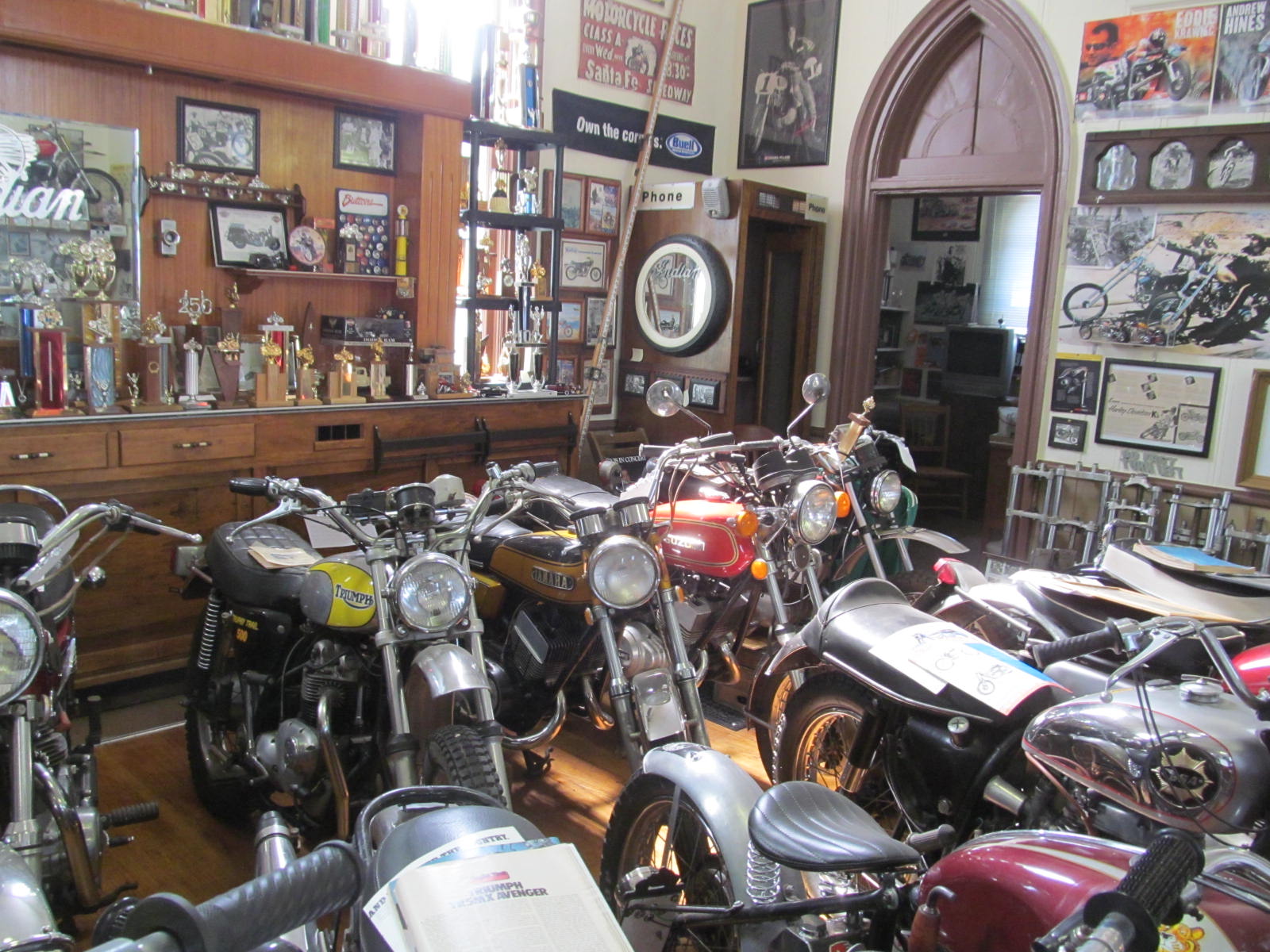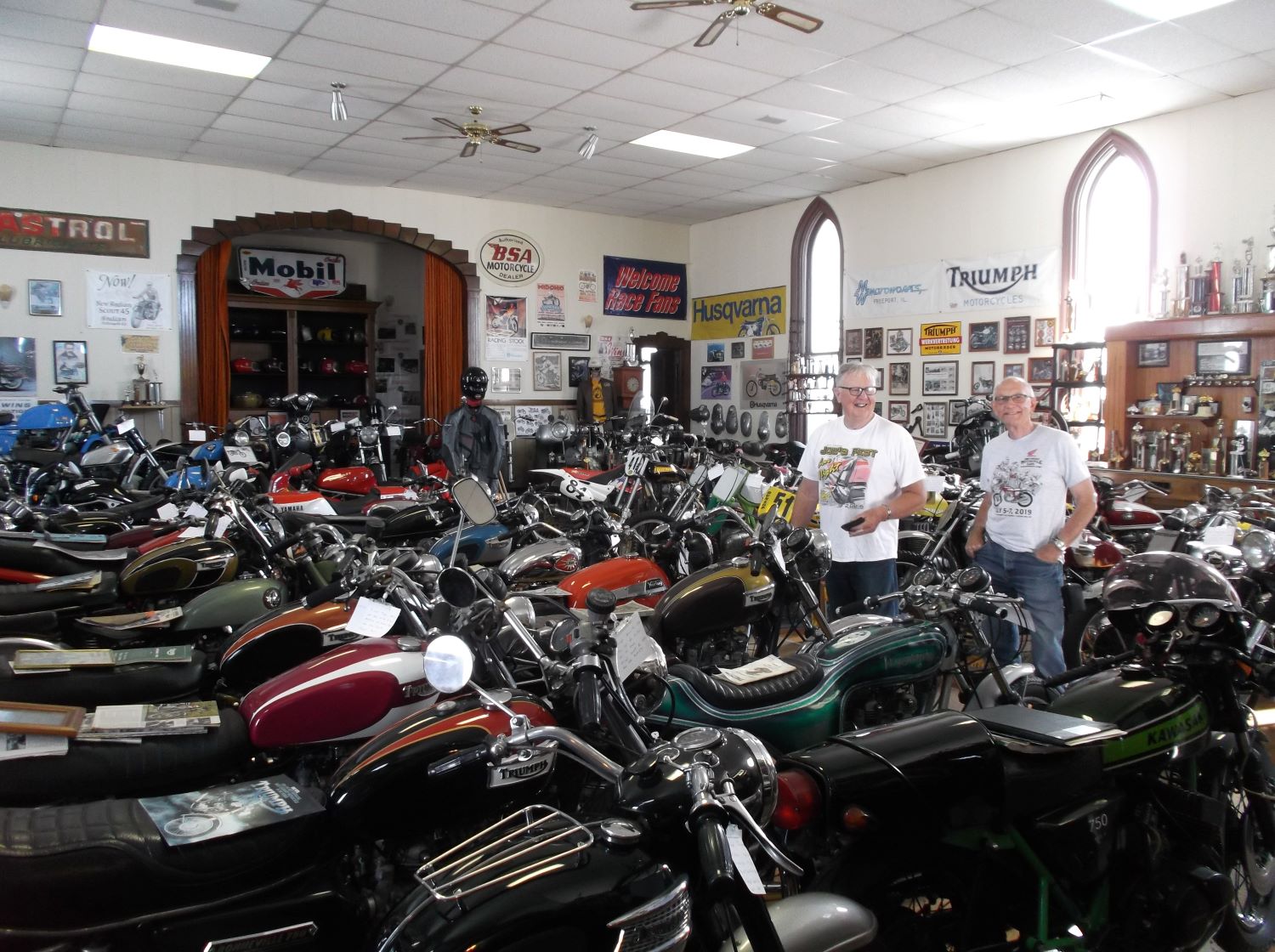 On Any Sunday Museum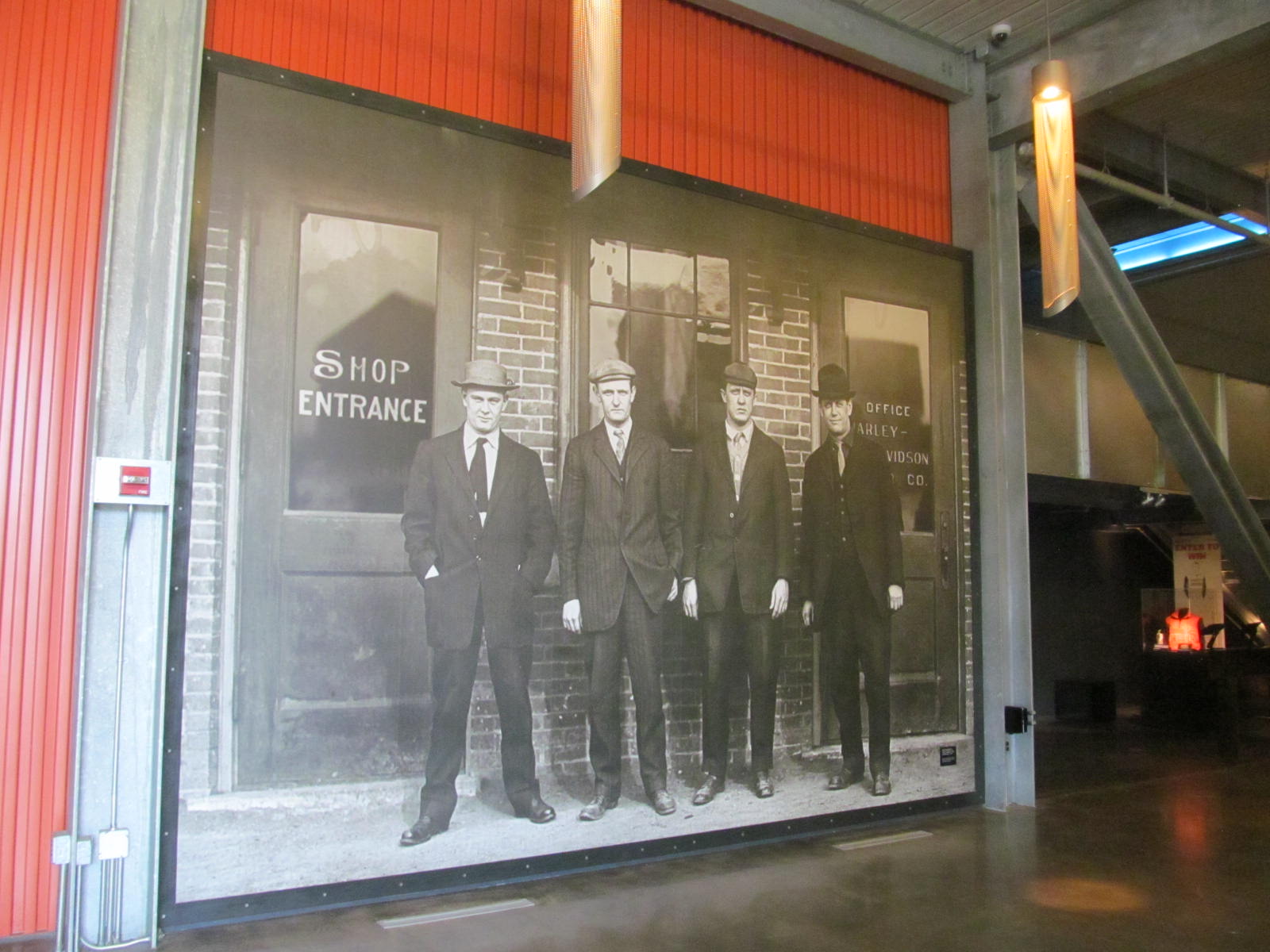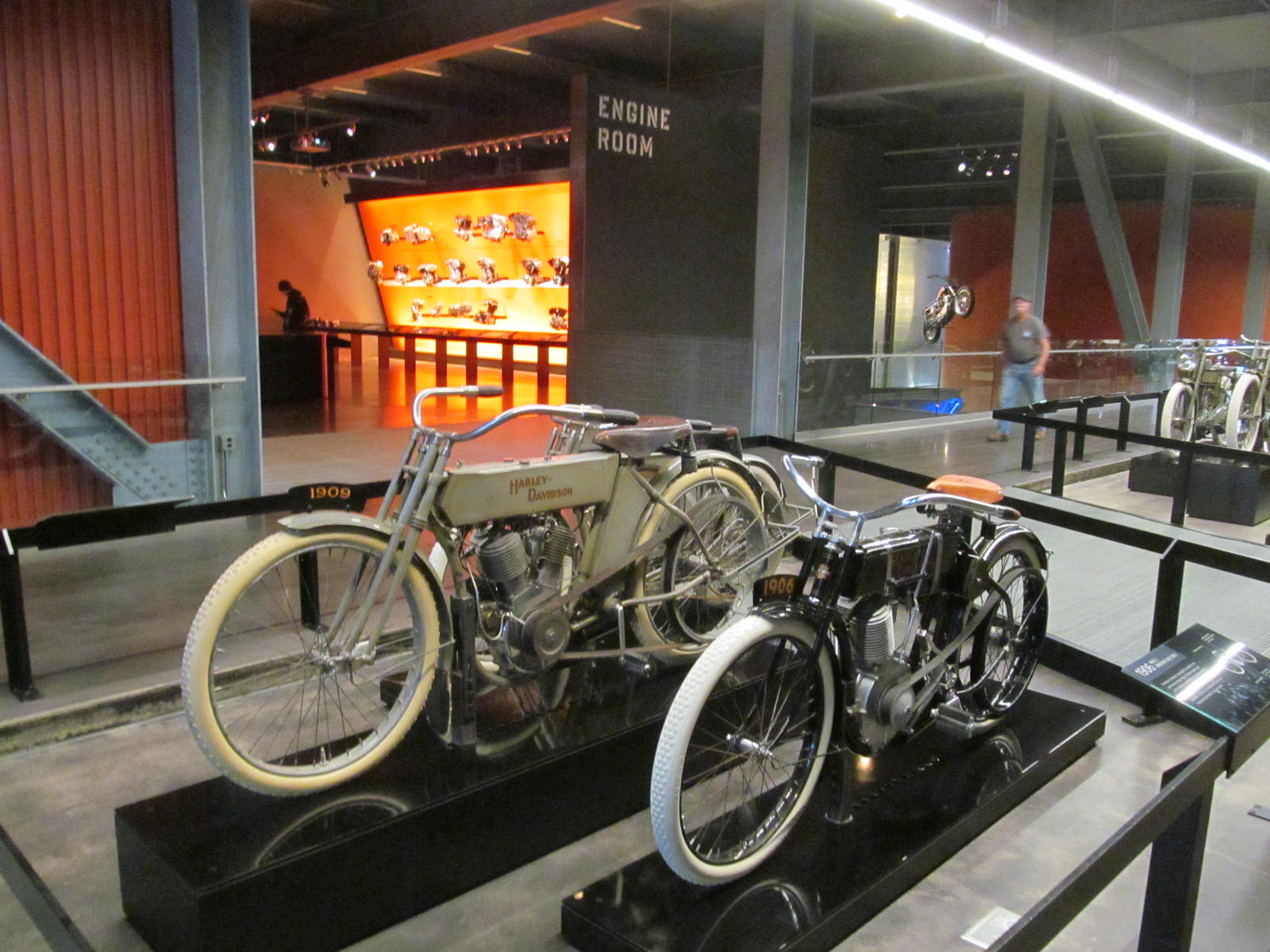 Harley Museum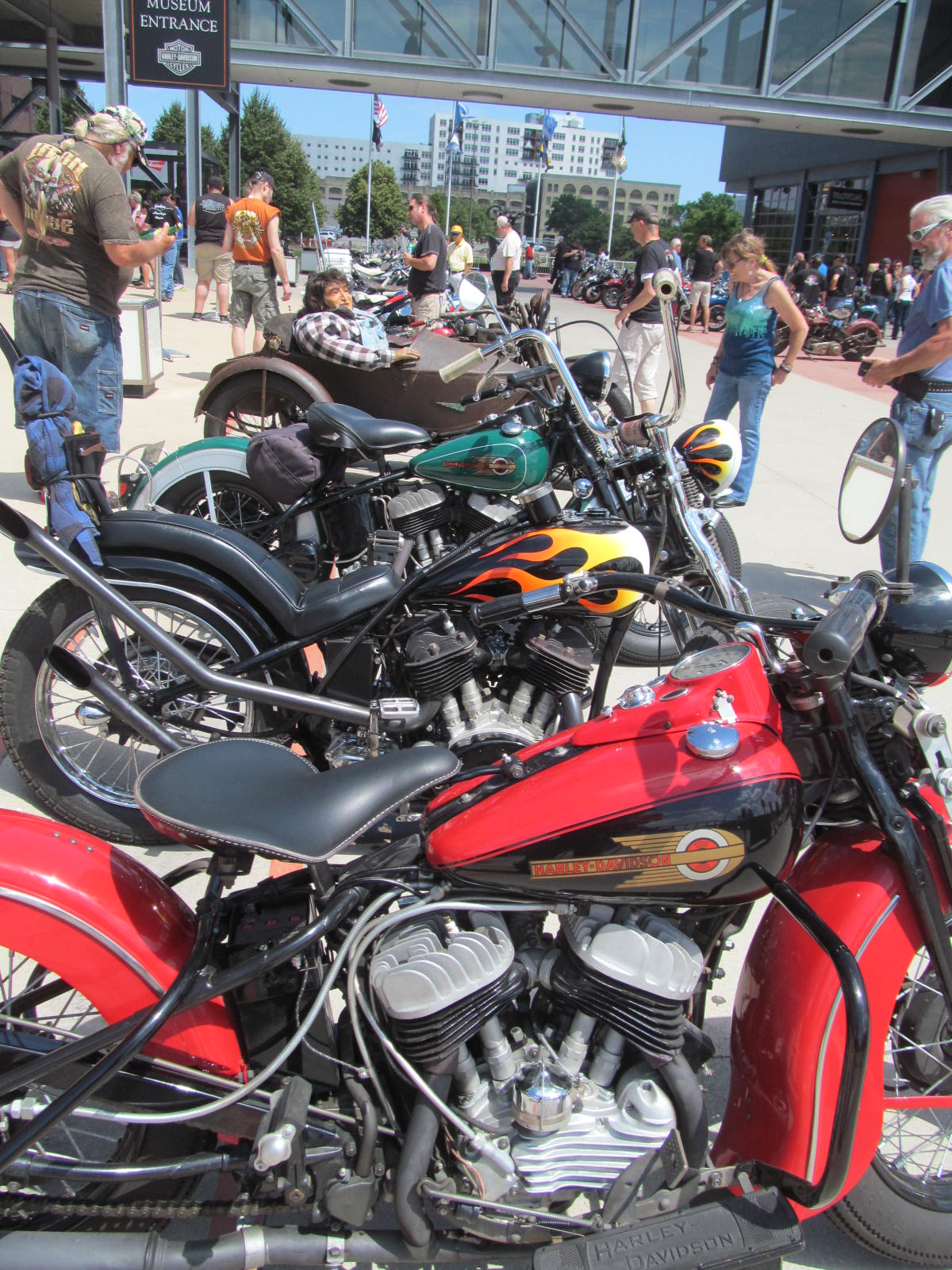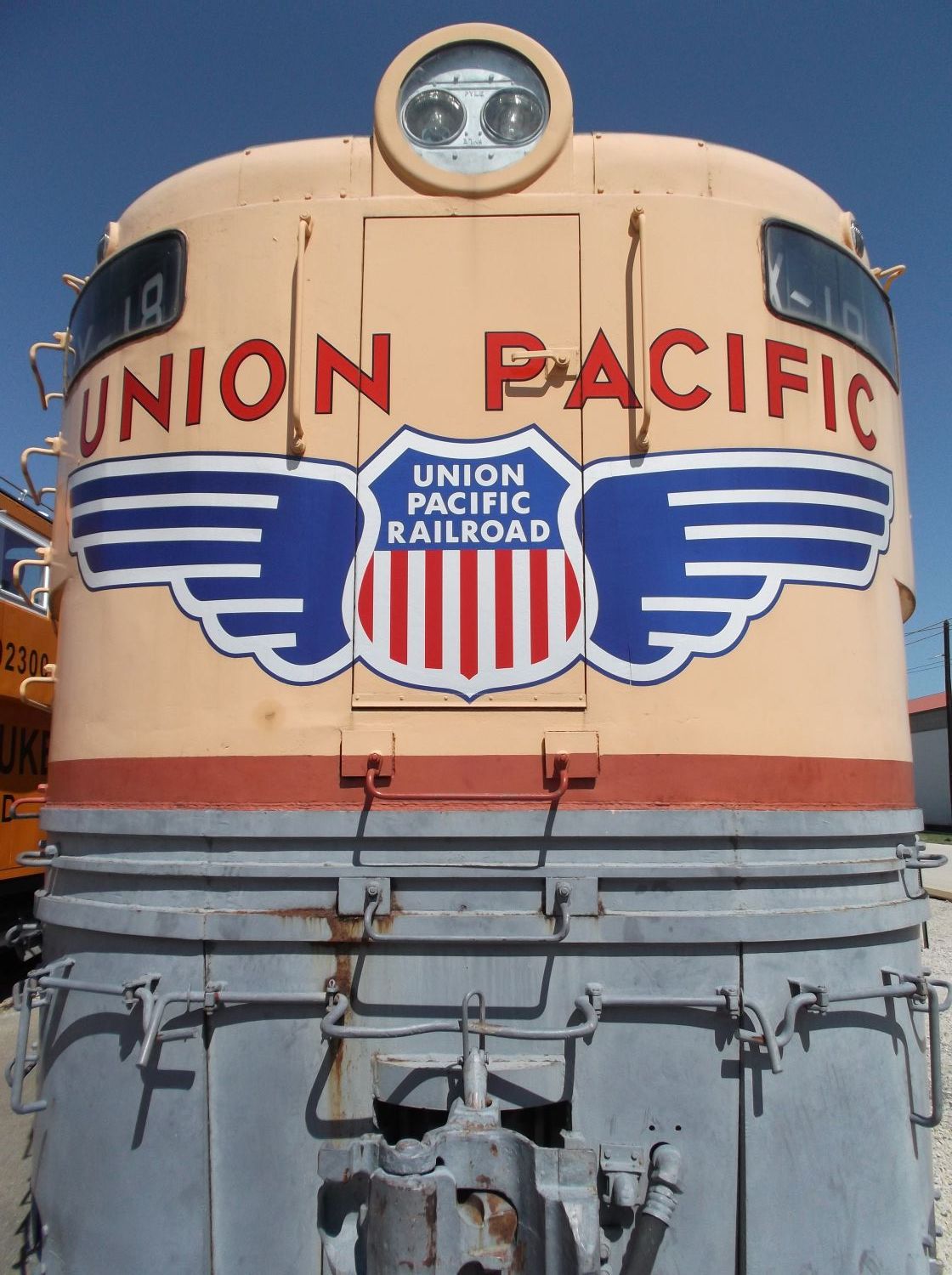 Harley Museum Illinois Railway Museum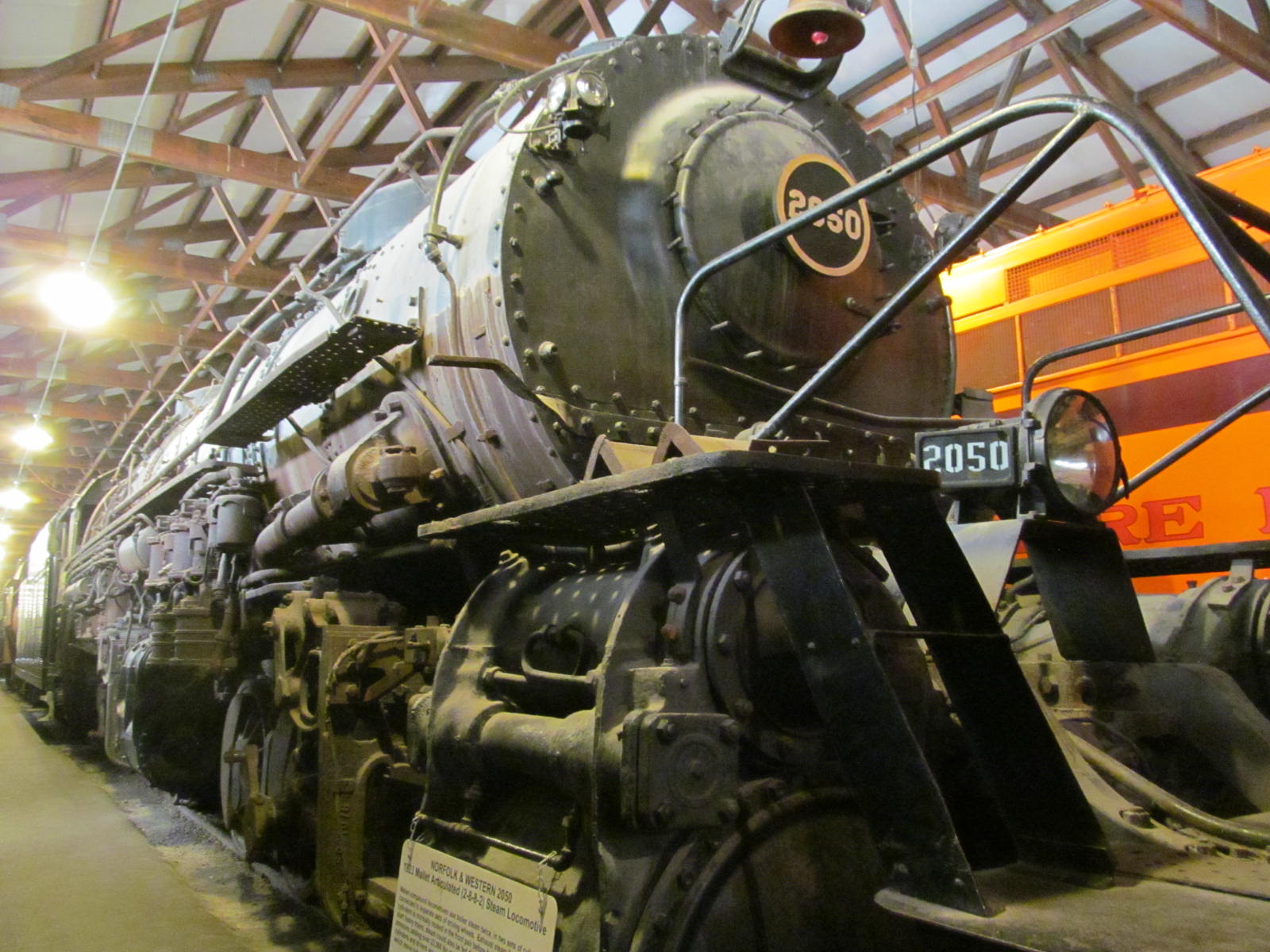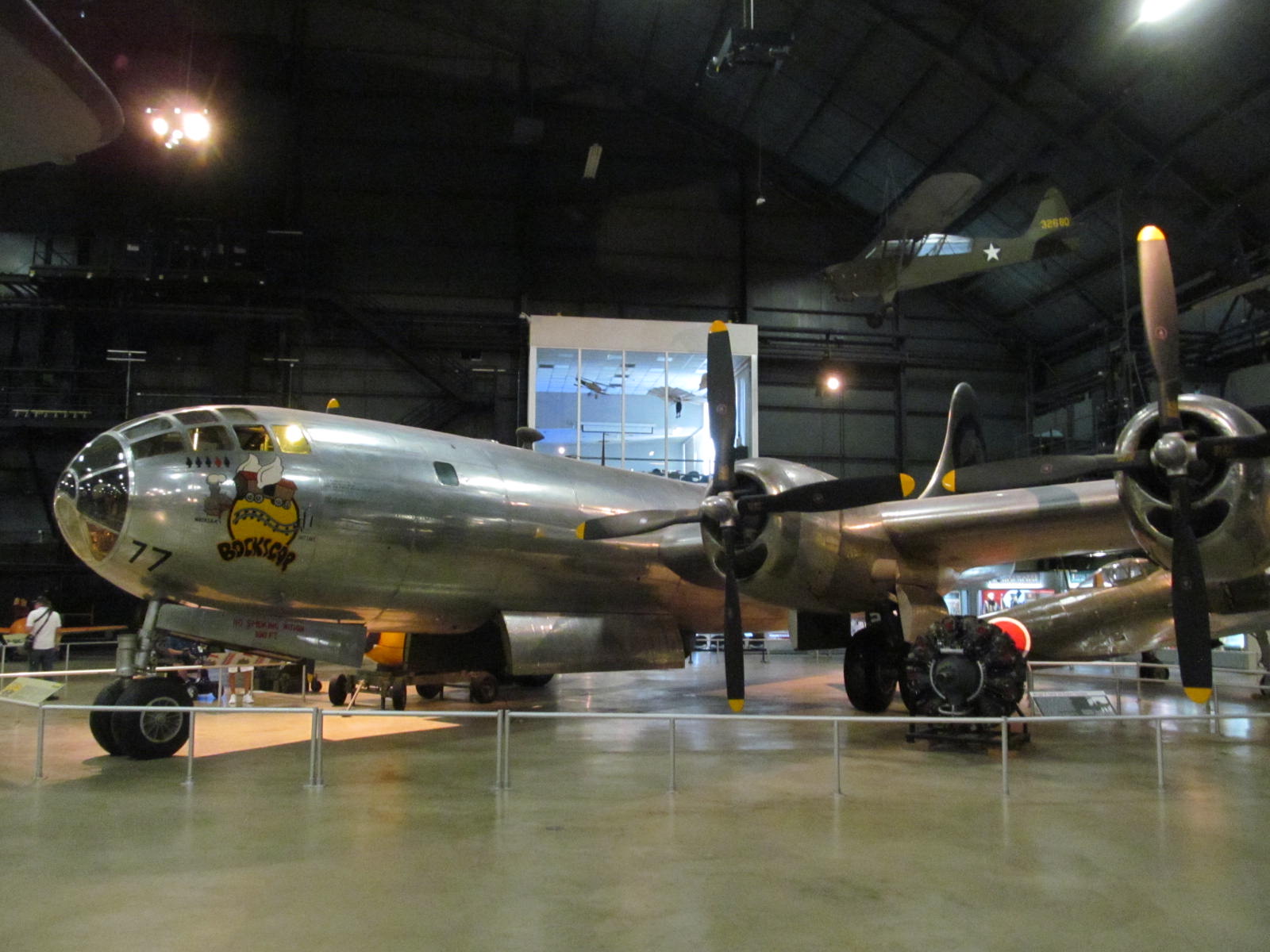 Illinois Railway Museum USAF Museum Bockscar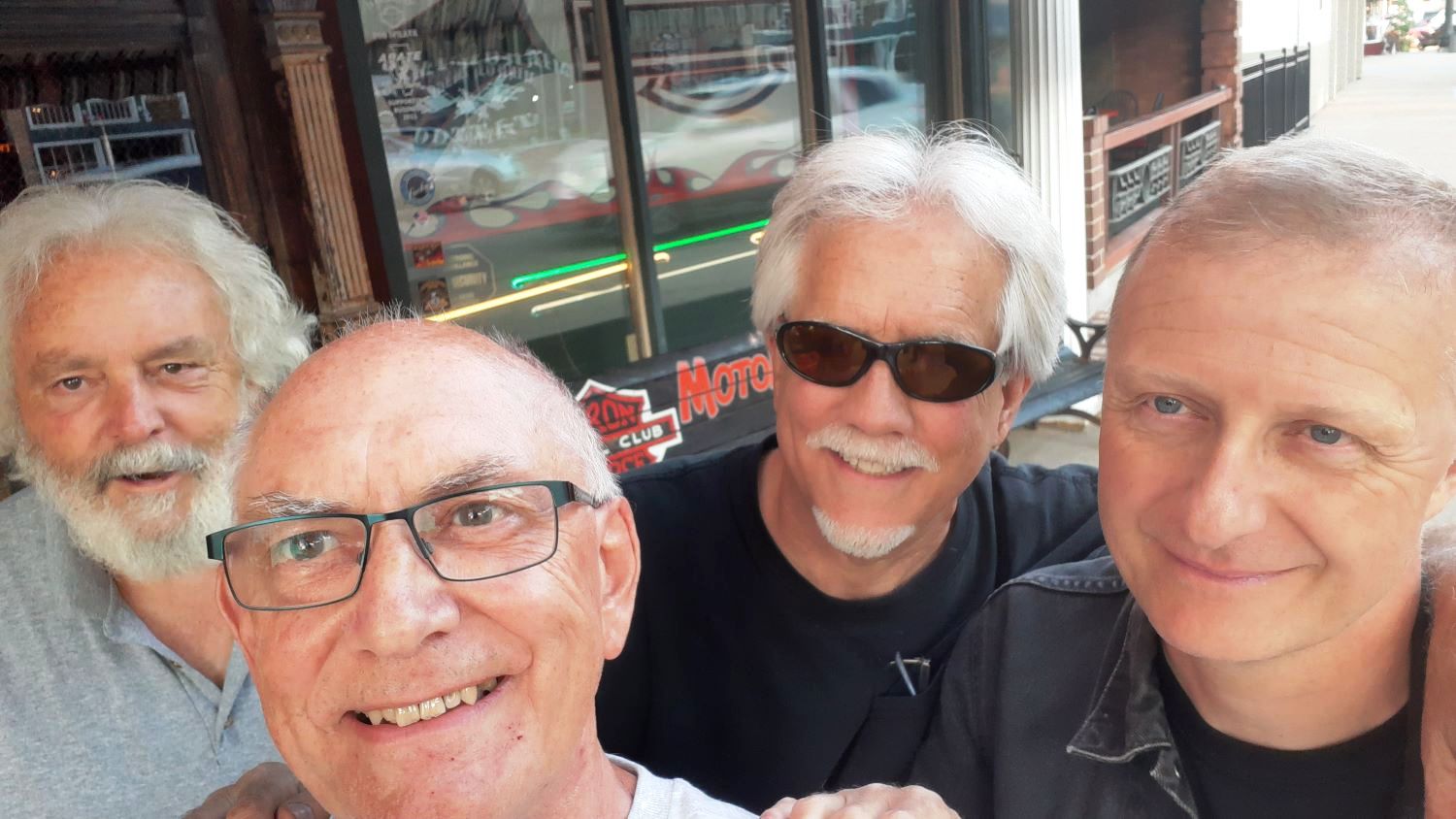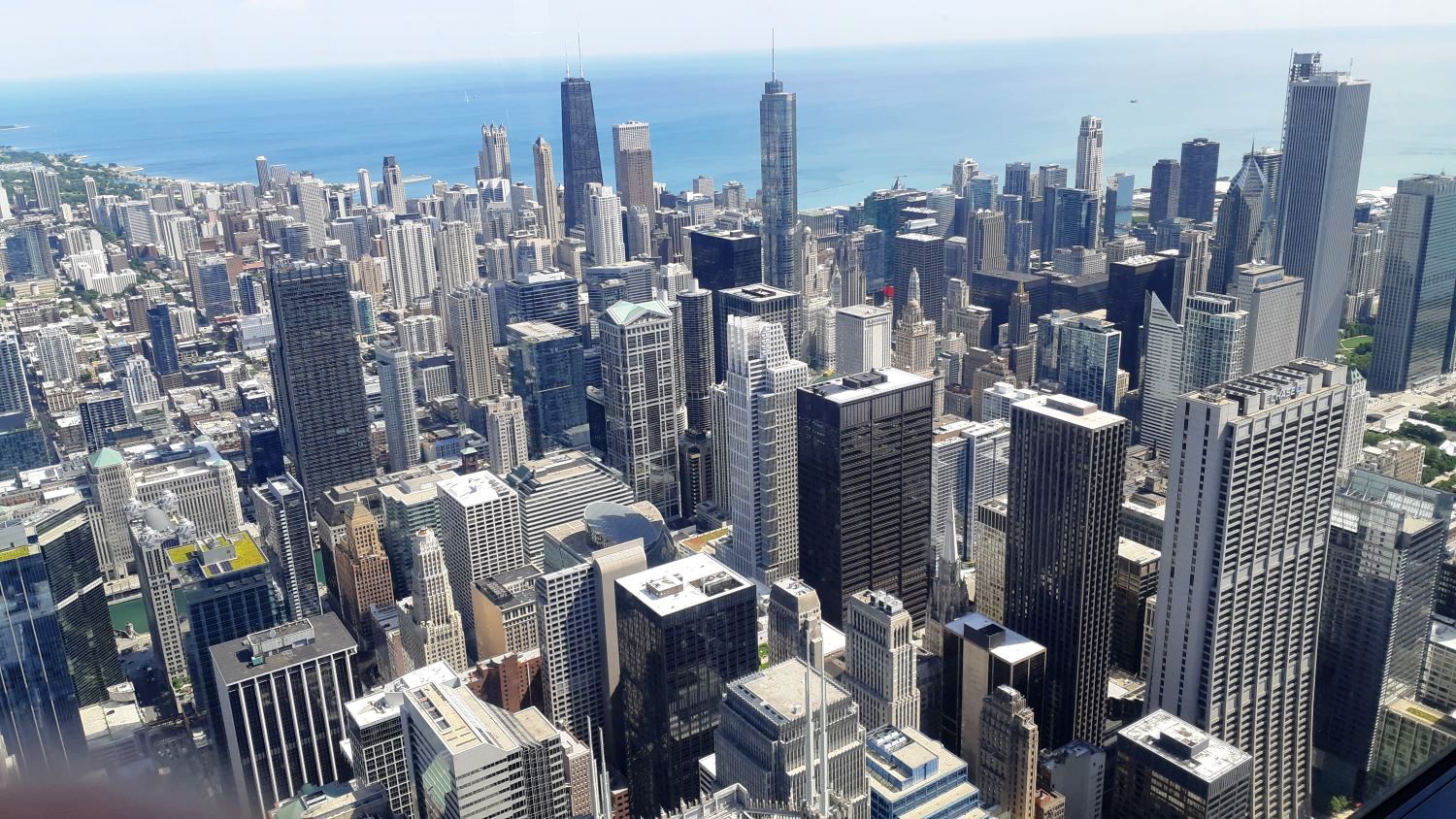 Dave and Jerry Chicago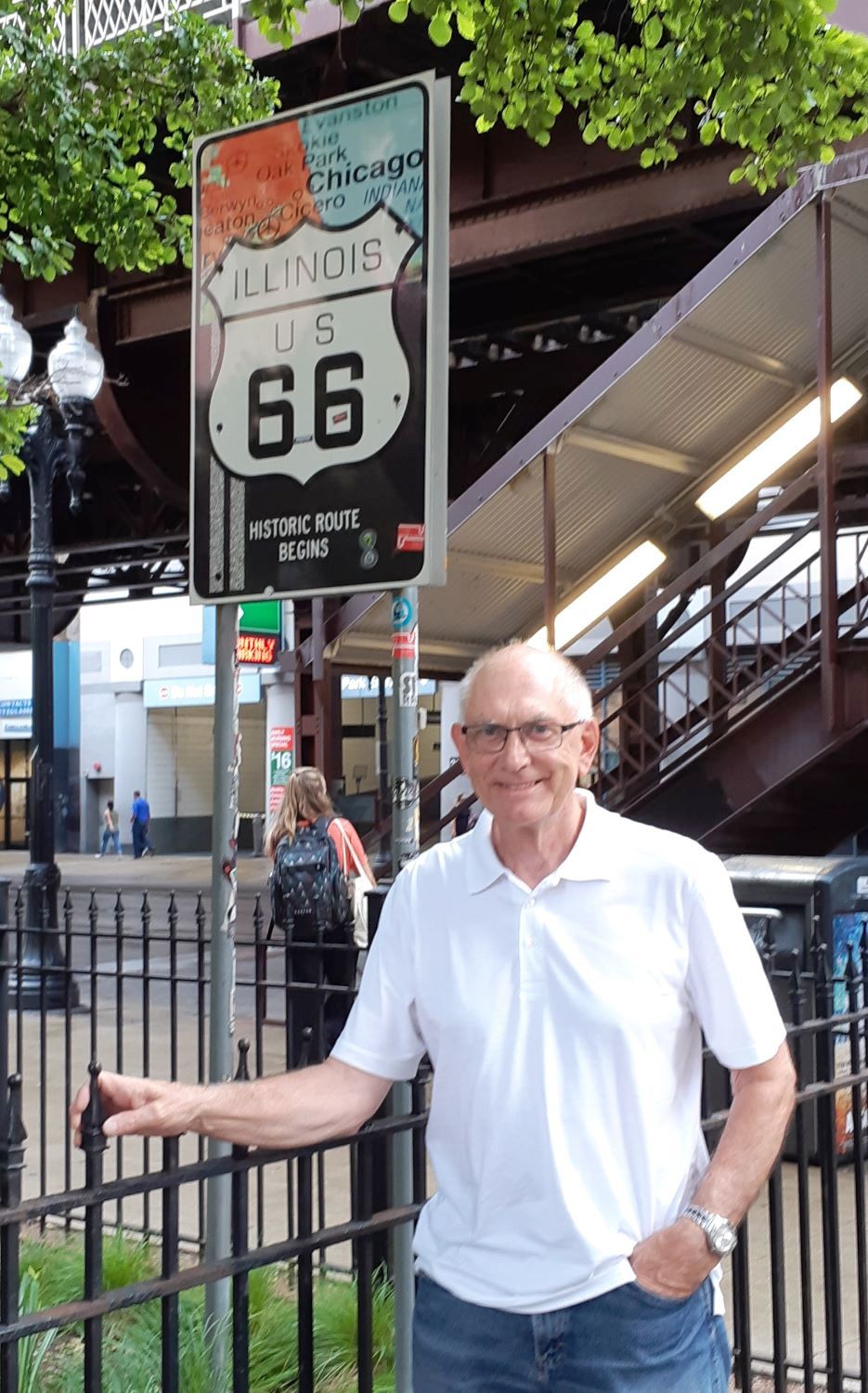 Malcolm - Route 66